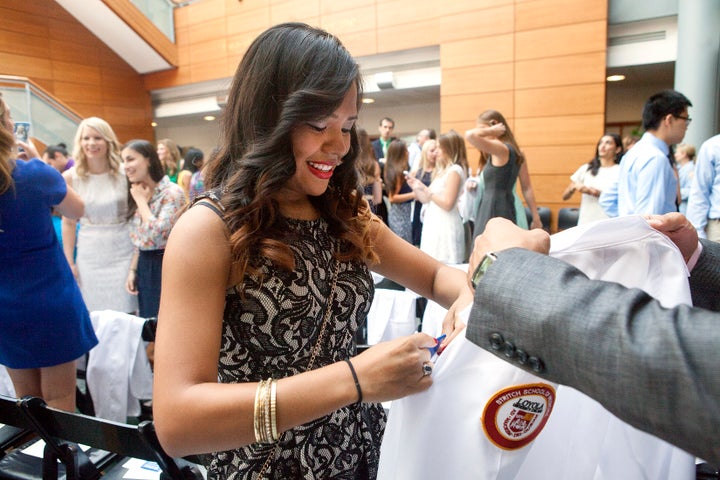 When Diana Andino first started researching medical school -- something she had been working toward for years -- she hit a brick wall.
Andino, who was born in Ecuador, is undocumented. Most of the schools she considered or contacted wouldn't take her because she didn't have a Social Security number and wouldn't be legally eligible to work. She kept preparing anyway, finishing her undergraduate degree at the University of Houston in 2011 and volunteering at clinics.
When classmates asked her why she wasn't applying to medical school like they were, she didn't know what to tell them.
"It was discouraging seeing them apply and I was just like, I know I have everything to be in medical school but I cannot apply because I don't have a 9-digit Social Security number," Andino said. "It was really frustrating at times."
That changed in 2012, when she received the Deferred Action for Childhood Arrivals, or DACA, status, for so-called Dreamers. President Barack Obama's program was a turning point in many undocumented young people's lives -- finally, they could apply to work legally and stay in the country they'd called home for years. Andino applied when the program opened in August 2012, and was approved soon after. In the years since, nearly 700,000 people have gained DACA status.
There was also an unexpected upside, both for DACA recipients and a medical profession facing a shortage of doctors and a growing immigrant population to serve. The door is being opened for doctors who want to work in underserved communities like the ones where they grew up.
As of 2015, 50 medical schools out of 142 surveyed said they would admit students with DACA status, according to the Association of American Medical Colleges. But that doesn't mean all of them have actually done so.
One school in particular has made an unprecedented effort to not only allow Dreamers to enroll, but also encourage them and help pay for it -- a difficult endeavor since undocumented immigrants can't receive federal student aid. Loyola University Chicago's Stritch School of Medicine was the first to invite and admit students with DACA status in 2014. Now, it has 20 Dreamers enrolled -- 14 in the first-year medical class and six in the second-year.
"Our school is now producing physicians, some 160 per class, who know an awful lot and are able to treat immigrant patients in a way that they never would have been able to before," said Mark G. Kuczewski, chair of its Department of Medical Education.
"That is the benefit of diversity, is what they bring to the school," he added. "Everybody learns something about everybody."
Andino applied to 11 schools, but Loyola was the only one that could help her get the funding she needed. Trinity Health, which owns the Loyola University Health System, is granting four-year loans with low interest rates for seven DACA recipient medical students. Loyola's undergraduate college also just began a student-led scholarship fund that will raise about $50,000 per academic year. Those funds will be matched by Don Graham, who founded the group TheDream.US to give scholarships to Dreamers.
When Andino graduates, as part of a requirement for the loan she received from the state, she'll go to work in an underserved area of Illinois.
Her story is similar to those of her DACA recipient classmates. Most of them became interested in medicine after watching their friends and families struggle to find health care, translating for them when they did.
Researchers from the UCLA Center for the Study of Latino Health and Culture argued in a 2014 paper that more medical schools should admit more undocumented students in part because of those experiences, which could inspire them to fill much-needed primary care roles in underserved and low-income communities.
Emelin Garcia Nieto, 22, noticed while translating for others how much more comfortable other immigrants felt when dealing with medical professionals they could talk to in their native language.
"My community was definitely -- is still -- underserved, so having that experience and wanting to give back and making the community healthier or better," Garcia Nieto said. "Going through it definitely gives me experience and I think that's definitely why I want to give back. I was able to be successful but it hasn't been that way for everyone. It's definitely my duty to turn around, give a hand and give back."
"We're living proof that it is possible. It might be a little bit more challenging, but sharing that is really important."
When Silvia Plascencia, 22, was growing up, her family didn't have insurance and had to drive about two hours to go to free clinics.
"I realized that the only way to give back my appreciation for those physicians was to try to do it myself for other people," she said.
Plascencia also wants to help other undocumented students, who might think they can't go to college -- something she struggled with herself when a high school counselor told her she had few options, given her legal status. She applied for and received scholarships that helped fund her undergraduate degree, and now is in her first year at Loyola.
"We're living proof that it is possible," Plascencia said. "It might be a little bit more challenging, but sharing that is really important."
Manuel Bernal, a 25-year-old who came to the U.S. from Mexico when he was aged two, found the school after a series of let-downs from others that said they couldn't take him. He stumbled across a blog post that said Loyola was accepting applications from DACA recipients for its summer program. Bernal was accepted, and then he applied for medical school there. Now he's in his second year, and preparing for his first set of board exams this summer.
"Coming from Tennessee where I was always told to be very quiet about my immigration status, to be able to share with classmates, share with faculty, share with mentors, and be open about my experiences, my journey, that was big," Bernal said.
CLARIFICATION: This article has been updated to clarify that Loyola's student-led scholarship fund was an undergraduate initiative.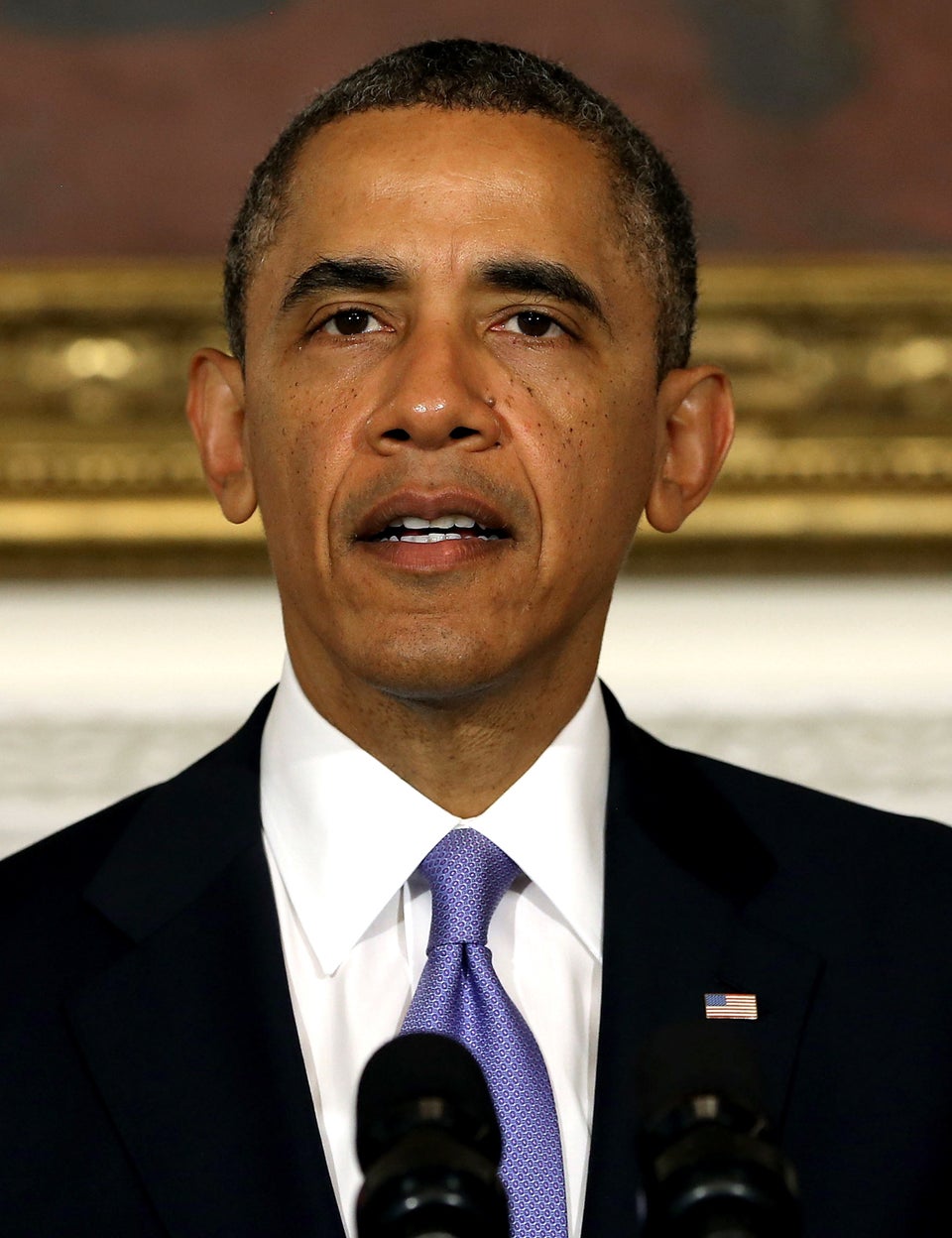 11 Ways Immigration Reform Helps The Economy
Popular in the Community