WASHINGTON -- In June of 2012, Ramon Garibaldo got a text message from a friend telling him to turn on his television. President Barack Obama was giving a speech announcing his new policy, Deferred Action for Childhood Arrivals, to allow undocumented immigrants who came to the U.S. as children to stay. Garibaldo was overjoyed at first -- he is undocumented, and moved from Mexico to Charlotte, North Carolina, when he was 15. He was about to begin his freshman year at Johnson C. Smith University.
Then he heard the list of eligibility requirements. His heart sank. He fit most of them, but not the one about his timeframe for entering the United States. Garibaldo came to America in mid-March of 2010. DACA was only for those who had been here since mid-June of 2007.
Last month, when Obama announced that he was expanding DACA and making other administrative changes to the immigration system, it was deja vu. Garibaldo was excited -- finally, he and his mother, who is also undocumented, might get relief. Then a friend called to say he was sorry, but the new policy probably wasn't going to change their status. The program was extended to those who came to the U.S. by January 1, 2010. Garibaldo had come to the U.S. three months too late.
"That was kind of like a blow in the stomach," Garibaldo said. In an interview conducted a week later, after the news of his close miss had sunken in further, he said it was a feeling of "numbness that later turned into frustration that later turned into anger."
"I felt a little bit of guilt, like maybe I could have done more, maybe we didn't do enough, maybe I could have shared my story more times, maybe I could have gotten arrested," said Garibaldo.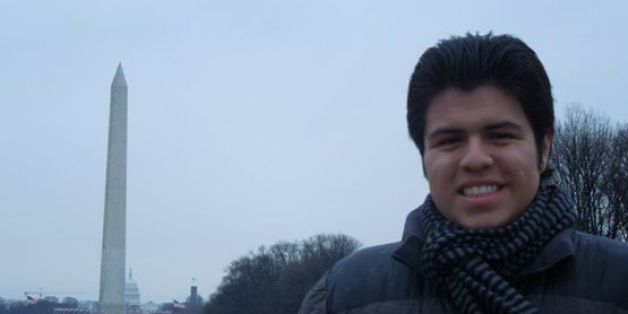 After Obama's speech announcing his executive actions, Garibaldo texted his friend Juan Carlos Ramos, whom he had met in 2011 doing immigration activism in Charlotte. Earlier this year, they and two other friends founded the Dream Organizing Network, an affiliate of the national group United We Dream.
Ramos, 21, is also undocumented. He came to the U.S. when he was 15 and was also excluded from DACA the first time around. Since then, Garibaldo and Ramos have fought together for more protections for undocumented immigrants. But Ramos fared better under Obama's new policy. He came to America in 2008, meaning he was now eligible for the expanded DACA program.
After Garibaldo told Ramos he was really happy for him, Ramos was at a loss for words.
"The only thing I could say back was, 'The fight continues,'" Ramos said.
For Dreamers, the president's unveiling of an executive action to defer deportations represented a historic victory, their second since convincing Obama to create DACA two and a half years ago. Up to 5 million people in total could be shielded from deportation, and White House officials estimated that 270,000 additional undocumented immigrants could be eligible for DACA under its expansion, which moved back the date-of-entry requirement and eliminated the cap on applicants' current ages. DACA already has helped more than half a million undocumented young people.
But the victory was bittersweet for many activists who had wanted relief to be broadened even further. The sharp lines drawn in the president's policy have left some Dreamers in the same position as Garibaldo and Ramos: friends who fought for DACA collectively, but now receive the benefits unequally.
"It's frustrating to know that we shared our stories together, we fought together, we organized together, and the president drew this line saying these are the people who are going to get something, these are the people who are not," Garibaldo said. "Really, the only difference between Juan and I happens to be a couple of years of difference in coming to this country."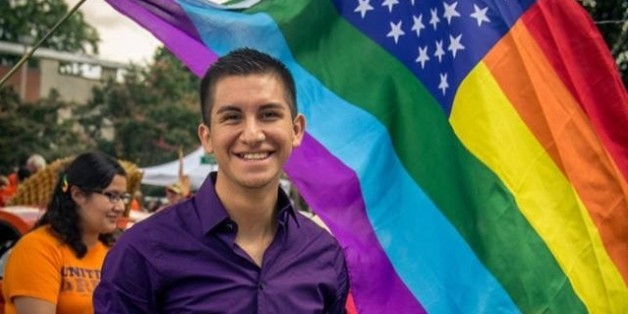 Because of legal and political considerations by the White House, any decision on executive action was bound to create winners and losers. There are an estimated 11.3 million undocumented immigrants in the U.S., not all of whom could be legally granted protection, the administration has said.
Immigration advocates understood that there would be limits. Though they have cheered the administration's executive action as historic, they aren't coy about the fact that they wanted it to go even further. Advocates had pushed for the administration to grant relief to the same estimated 7 million to 8 million people who could have been helped by the Senate's 2013 immigration bill. On DACA specifically, they had hoped Obama would extend the program to people who came to the U.S. under the age of 18 rather than under the age of 16. Instead, the age-of-entry requirement was left as is, meaning many Dreamers aren't eligible even if they entered the U.S. as minors.
That's the situation in Ramos' own family. Ramos came to the country at 15, so he will be eligible for relief; his brother came at 16, so he will not. His sister has children who were born in the U.S., so she is now eligible for Obama's new program to protect parents of U.S. citizen children and legal permanent residents. His parents are ineligible, because protections do not extend to the parents of DACA recipients. He called his parents crying when he found out they would be excluded.
"My mom said everything was going to be OK and there would be a next time," Ramos said. "I made a commitment to her that I was going to keep fighting for them."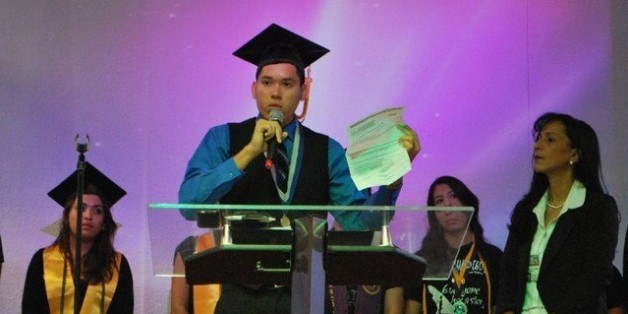 Julio Calderon, a 25-year-old undocumented immigrant, is in a situation similar to that of Ramos' brother. Calderon came to the U.S. from Honduras less than a month after his 16th birthday with his twin brother and a brother who is a few years younger. His parents, who already had temporary protected status in the U.S., decided to bring their sons to the U.S. but thought Calderon and his twin should spend their 16th birthdays in Honduras with their grandmother rather than on the road. And so, about a week later, the brothers made the trek through Guatemala and Mexico to cross the border into the U.S. illegally, where they were stopped and put into deportation proceedings. Calderon now has a final order of removal, so he could be deported at any time. He and his twin brother got here about a month too late to be eligible for DACA.
He said he doesn't dwell on the fact that they missed DACA by such a short window -- there was no way they could have known that the program would one day exist. But he does regret that politicians decided, with both DACA and the failed Dream Act that preceded it, to limit protections to those who came before they were 16.
"It is frustrating knowing that I am undocumented, but I don't blame it on the fact that I didn't leave earlier," he said. "The reason I'm still undocumented is because of politics."
Calderon attends Florida International University and works with the advocacy group Students Working for Equal Rights. He would like to work at a nonprofit eventually, but he knows his employment options are limited because he is undocumented.
"I'm 25 and I'm still in school," he said. "I know what I'm capable of doing, and a status is holding me back."
The disappointment stings, but Dreamers excluded from DACA are trying to remain optimistic for the long term, finding hope in the fact that activists have now convinced Obama twice to expand deportation relief. Garibaldo said he remembers a protest he and Ramos participated in together last year in front of the office of House Speaker John Boehner (R-Ohio) to call for immigration reform. Outside the doors, Garibaldo said he talked about Ramos' story: "I said I was fighting for my friend Juan, and it would all be worth it if my friend Juan got something."
"It was worth it. I still believe that," Garibaldo said. "Even though it wasn't a full victory, just the fact that my friend is now safe for deportation, or at least for three years, it counts."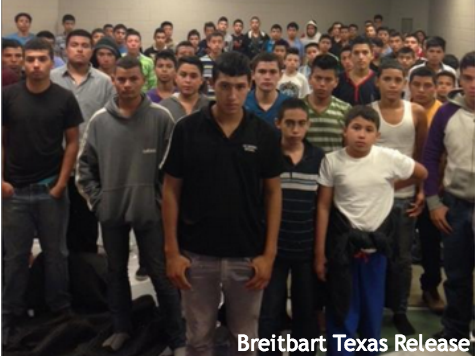 Overwhelmed Border Patrol
Popular in the Community