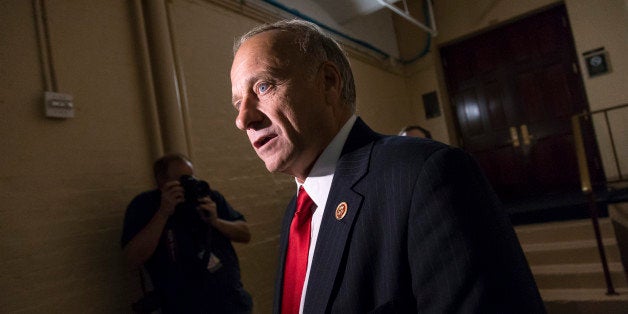 WASHINGTON -- Last August, two young undocumented immigrants approached Sen. Rand Paul (R-Ky.) and Rep. Steve King (R-Iowa) while they were eating lunch to ask whether the lawmakers thought they should be deported. King talked to them for seven minutes. Paul, a potential 2016 presidential candidate, took a few bites of his burger and left within 30 seconds, later saying he'd had to go do an interview.
Expect a lot more interactions like that one between now and November 2016.
Immigration advocates, including young undocumented immigrants known as Dreamers, are planning to challenge presidential candidates as much as possible over their stance on the issue. They aim to get the politicians to firmly state what they plan to do about the 11 million undocumented immigrants currently living in the U.S. -- whether they would deport them, push for some type of immigration reform or strip away protections implemented by President Barack Obama.
The effort will gather steam this weekend, when several potential Republican contenders go to Des Moines, Iowa, for the Freedom Summit, hosted by King and the group Citizens United. Among the speakers will be Sen. Ted Cruz (R-Texas), New Jersey Gov. Chris Christie, Wisconsin Gov. Scott Walker, former Texas Gov. Rick Perry, former Arkansas Gov. Mike Huckabee and former Sen. Rick Santorum.
Dreamers and other immigration advocates will be there, too, they said Thursday in a press call hosted by the pro-immigration reform group America's Voice. They plan to hold press availabilities and will likely protest outside the event. They also hope to confront the politicians directly.
"We want to be there to have those conversations with them, to pose that question of 'Do you really believe we should be deported?'" said Erika Andiola, co-director of DRM Action Coalition, an advocacy group, and one of the Dreamers who confronted King and Paul last year.
Some potential candidates are skipping the King event this weekend. But Matt Hildreth, an Iowa-based America's Voice staffer, said on the press call that he would rather have them show up and voice support for immigration reform than stay away.
"Not having them go is sort of letting them off easy," he said. "I don't think we want to give credit to candidates for not just going to a Steve King event ... but if they're going to go, they need to kind of take a stand."
A majority of Republicans oppose DACA, and most GOP members of Congress voted against comprehensive immigration reform. But the potential GOP presidential candidates have largely steered clear of specifics when asked what exactly should be done about the nation's undocumented immigrant population.
This weekend and at future events, advocates are hoping to press politicians on whether they support immigration reform and whether they would continue Obama's policies, including DACA and deportation relief for parents of U.S. citizens and legal permanent residents.
On Thursday, the Iowa-based advocacy group CASA Sioux County ran an ad in The Des Moines Register that reads: "Attention 2016 presidential candidates coming to Iowa: We are Iowa Republican, Democrat, and Independent voters and we sponsored the ad to tell you that we support immigration reform." The ad also references a 2013 poll that found 77 percent of Iowans support a pathway to citizenship for undocumented immigrants.
Immigration reform activists won't get the chance to talk to all of the Republicans considering a run in 2016 this weekend. Former Florida Gov. Jeb Bush, former Massachusetts Gov. Mitt Romney, Sen. Marco Rubio (R-Fla.) and Paul will not attend the Freedom Summit. But Monica Reyes, cofounder of the group DREAM Iowa, said local Dreamers will be at their events if and when they do make it to Iowa.
"We're going to make sure these candidates are going to be confronted and asked these tough questions," Reyes said.
Activists plan to challenge Democrats on their immigration stances in the coming months as well. Dreamer groups have already confronted potential 2016 presidential contender Hillary Clinton multiple times.
Before You Go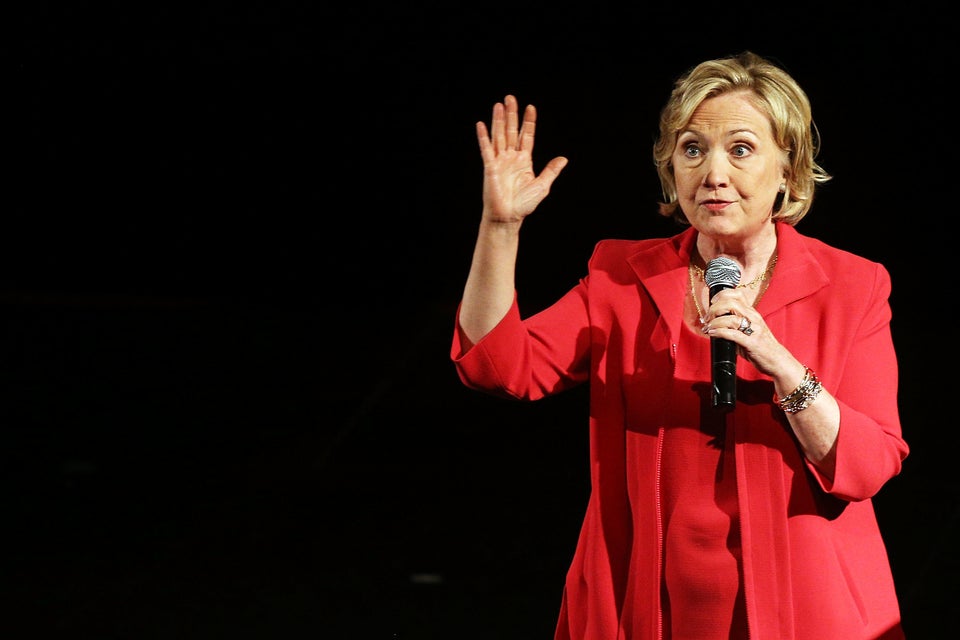 Potential 2016 Presidential Contenders
Popular in the Community