WASHINGTON -- Three high-profile participants in the immigration reform movement announced a scholarship program on Tuesday that will give millions of dollars in scholarships to Dreamers, undocumented young people who came to the U.S. as children. The new program, called TheDream.US, will allow many to attend college when they otherwise wouldn't be able to afford it.
Donald Graham, CEO of the Graham Holdings Company; activist Henry Muñoz; and former Secretary of Commerce Carlos Gutierrez launched TheDream.US. The group has raised $25 million to offer scholarships to Dreamers who were granted the ability to remain in the U.S. under the Deferred Action for Childhood Arrivals program, often called DACA. A dozen colleges across the country have already signed on.
"Absent the passage of the Dream Act or other breakthroughs in immigration policy, thousands of eager young people will be unable to achieve their academic dreams," Gutierrez said in a statement. "We are not waiting for Washington to solve these challenges."
It can be tough to afford college as an undocumented immigrant, particularly in states where the student must pay out-of-state tuition even if he or she attended high school there. Some members of Congress are trying to change that through a bill that would encourage states to grant Dreamers in-state tuition or financial aid at public colleges.
The effort from TheDream.US will provide scholarships for a variety of schools, including private ones, that have work-related programs and good support systems to help Dreamers stay in. The program will pay up to 100 percent of tuition, or around $25,000 over four years, based on need.
Only Dreamers who have been granted deferred action under President Barack Obama's DACA policy will be eligible. Although that leaves out some Dreamers, it would apply to the more than 455,000 undocumented young people who, as of mid-September 2013, had received relief under DACA.
Applicants would also need to have graduated from a U.S. high school with a grade point average of at least 2.5, or have received a GED with a score equivalent to that GPA. They must also plan for an associate's or bachelor's degree that is career-focused at one of the schools partnering with TheDream.US. Recipients must maintain a GPA of at least 3.0 while working toward their degree.
The program has already begun to help 39 Dreamers who received their scholarships in December 2013, before it was officially announced. One of them, Araceli Mendez, attends Borough of Manhattan Community College, part of the City University of New York. She came to the U.S. from Mexico when she was 7 years old, and didn't attend college immediately after high school because she couldn't afford the tuition.
"This scholarship means everything to me," she said at an event announcing the program, according to prepared remarks. "It means the opportunity to live my dreams, the chance of getting closer to my goals as I take each course. This scholarship has also taken away the burden of trying to scramble to find tuition money. Now I can focus on the most important thing to me, which is my education."
Before You Go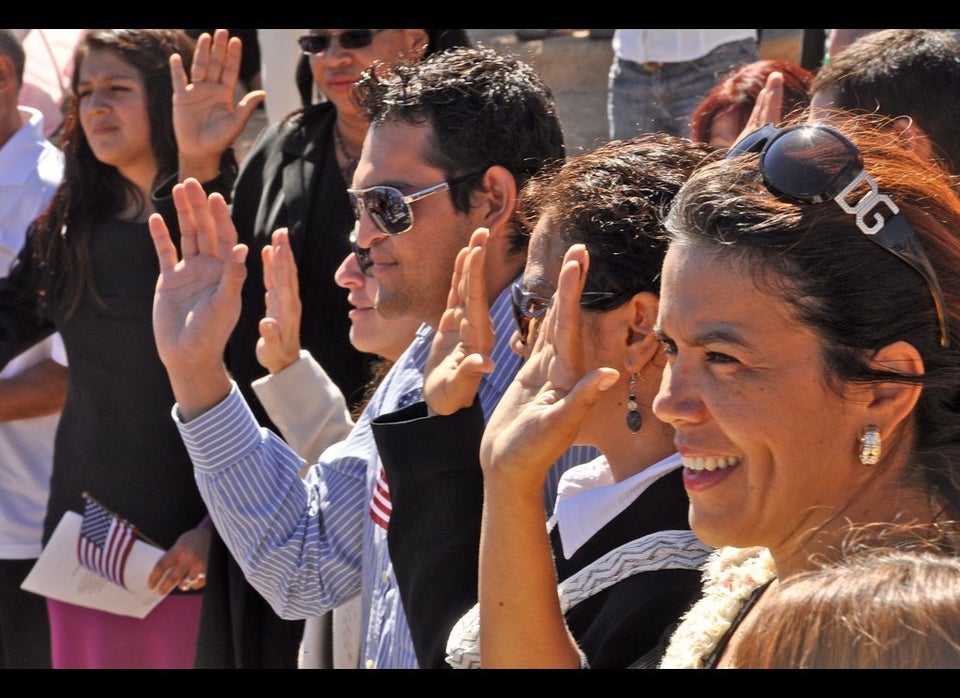 10 Major U.S. Federal Immigration Laws
Popular in the Community