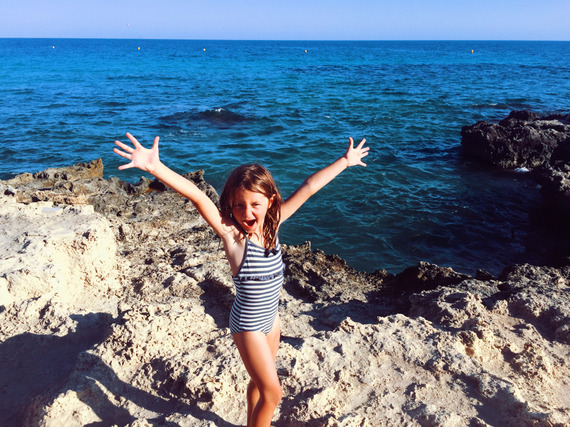 Recently I found myself pondering the question, what makes a dream holiday?
Let's be honest, there's no such thing as a dream holiday.
This implies you can have the holiday of a lifetime, and for me that simply cannot be true. The joy of a holiday is spending time relaxing, having fun with those you love and my appetite for this could not be satisfied with one holiday alone.
The makings of a dream holiday are that you wait for them, long for them and get excited for them every year they come around. I have memories as a young child of not being able to sleep the night before a holiday, the excitement was just too much to bear. I remember new 'plane' outfits hung on our wardrobe doors in anticipation of an early morning dash, nervous excitement as we rushed out the door and the smell of the heat hitting our faces as we left the plane, embarking on days of family fun.
The excitement and anticipation of holidays remains with me to this day.
All grown up, with three children of my own, still these days spent holidaying with my loved ones are my best. To the point that it's not unknown for me to shed a happy tear as our holiday comes to an end, so overwhelmed with the marvelous-ness of it all. To others this may seem weird, to me it's the mark of a memorable holiday.
I seem to have passed my love of holidays and the almost unbearable sense of excitement that comes with them to my children. A mere weeks after our summer holiday last year and they were already talking about our next break. In fact, I'd say it's been a weekly point of discussion since September.
Aside from the beaches, the cocktails or, as in their case, mocktails, there's the uninterrupted attention from me and their Dad. For one or two weeks they have our undivided attention, without 'important phone calls', laundry or rush hour traffic. For those two weeks we aren't a parent, a spouse and a job title.
On holiday we belong to our family and our family alone.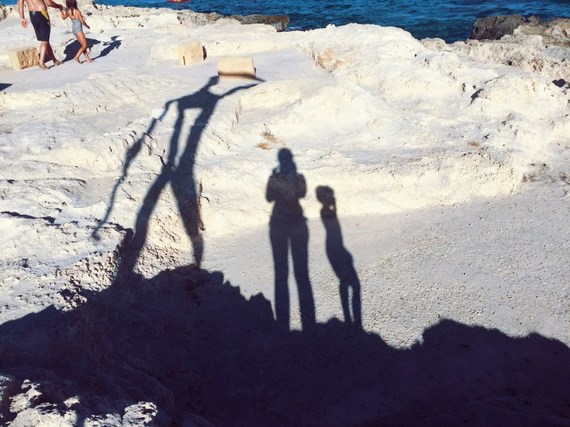 Surely this is what makes a holiday so dreamy?
(Well, that and a good does of pina coladas and sun of course.... lets not get too overly sentimental here!)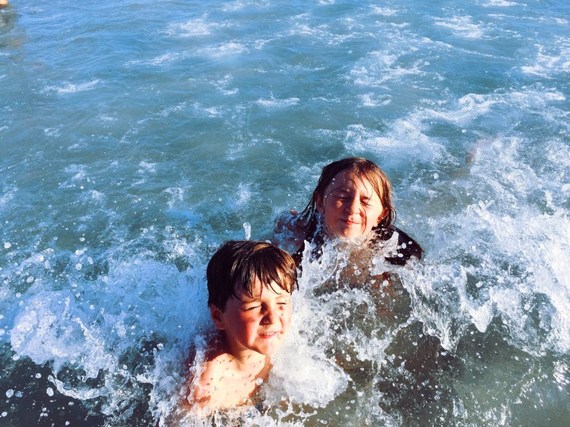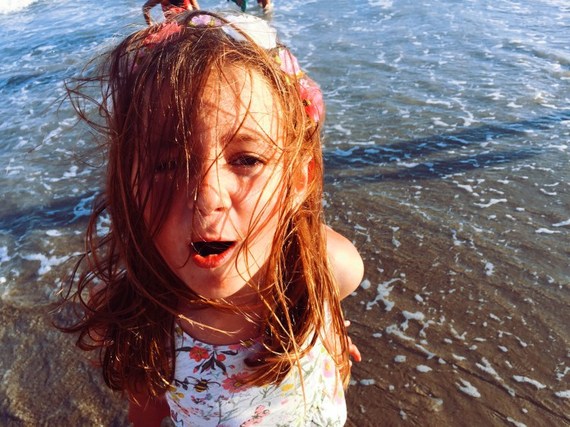 Dreaming of a Summer Holiday
If you enjoyed reading this post be sure to head over to my blog http://noahandthegirls.com.