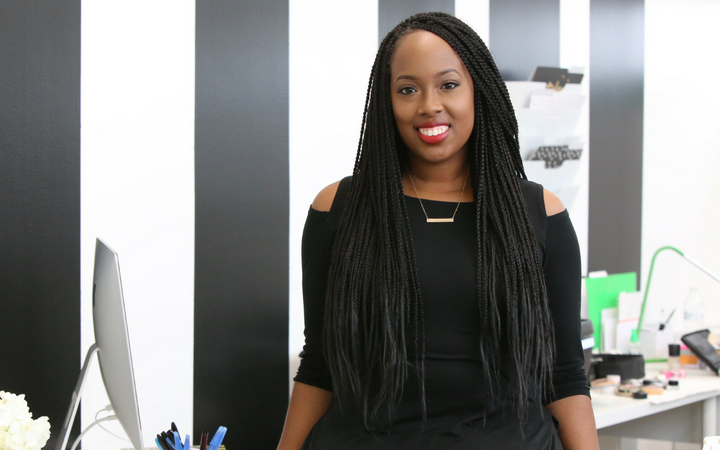 Dreena Whitfield is the founder and CEO of the New Jersey-based firm, WhitPR. Born in Newark and raised in Westfield, the New Jersey native is a new mommy, navigating the demands of a booming business. The savvy Jersey Girl earned her Bachelor of Science degree in Mass Communications from Lincoln University, and her Master's Degree in Strategic Communications from Seton Hall University.
A daughter of a single parent home, Whitfield learned independence at an early age and attributes her success to her mother. "My mother worked three jobs consecutively at one point to care for my brother and me," she says. "It's from her that I developed my work ethic. She's the hardest working woman I know, and I wouldn't be who I am without her. She always taught us to not give up, have faith and pray through the good and bad times. I started WhitPR in my living room in 2009; with no clients, no media contacts, and no mentors."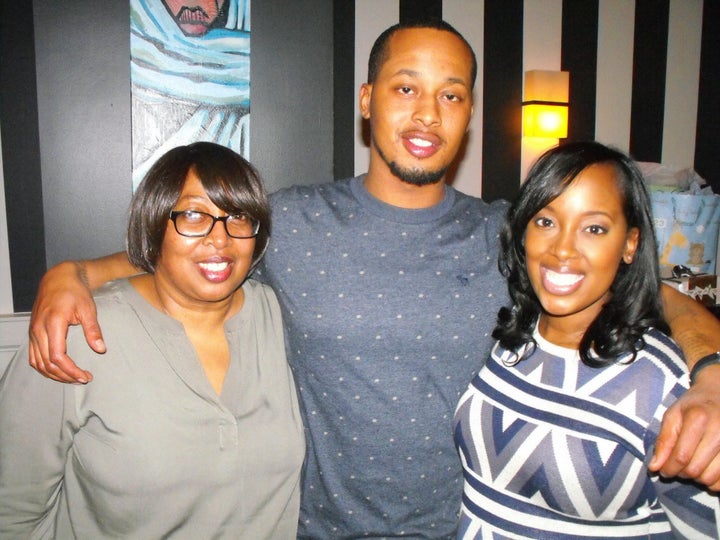 Gwendolyn Quinn: How was it growing up in Westfield, New Jersey? Tell us about that experience?
Dreena Whitfield: I grew up in Westfield, New Jersey, which is a predominately white town, and very affluent. My mother was the first African American meter maid for the town and my brother, and I grew up knowing a lot of the key stakeholders and business owners in Westfield. Her position afforded my brother and me many valuable experiences [golf, piano, and tennis lessons] that I still carry with me today. I love my town, but growing up in Westfield I was often the only African American kid in my class, and that played an integral role in my decision to attend an HBCU [historical black college and university].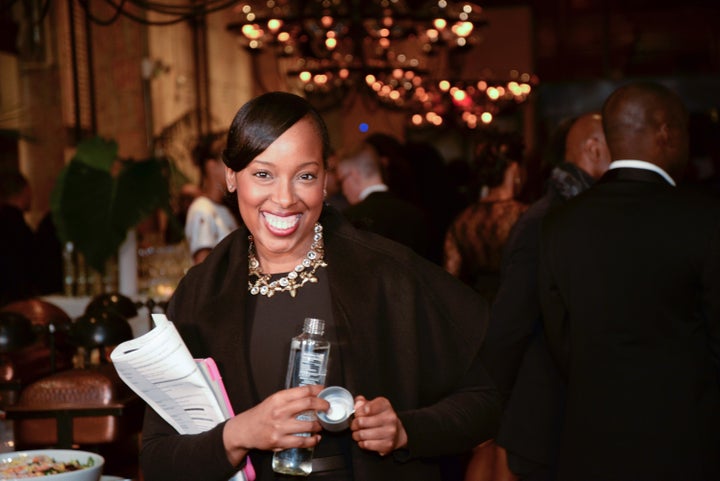 GQ: When did you become interested in publicity/public relations?
DW: Growing up I used to write fictional stories for my friends and would share chapter-by-chapter with them. I think I always loved the art of storytelling.
I fell in love with PR during college at Lincoln University. I started off as a Political Science major, took a few classes and opted to go into communications. It was there that I learned about the many layers of the field and PR stuck out because it was a way to craft not only a story, but also a unique voice based on the audience.
GQ: What do you love about publicity/public relations?
DW: I love to strategize and help my clients share their stories, and then watch the media placements materialize as a result.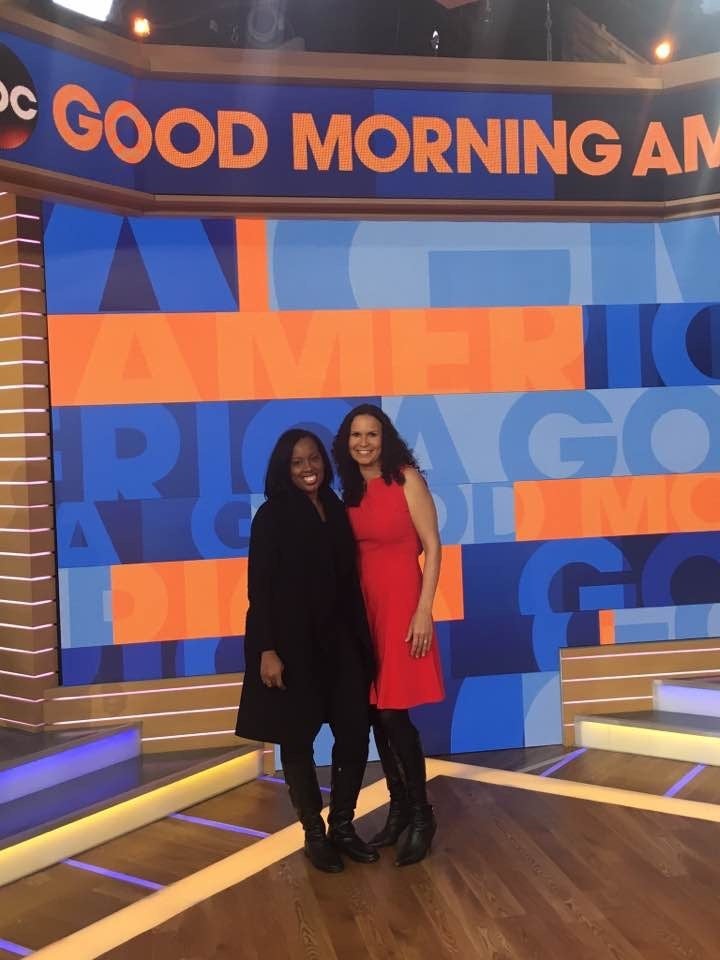 GQ: Tell us the difference between publicity and public relations?
DW: Public relations is strategy and creation of messaging with the general public. Publicity is media placements that are a result of the PR plan and strategy; gaining public visibility or awareness for a product, service or company via the media.
GQ: Tell us about your PR firm? What type of PR does your agency handle?
DW: WhitPR is a boutique strategic communications firm that offers traditional public relations, social media, and experiential marketing services. We primarily work with small businesses, emerging lifestyle brands, non-profit organizations, and mid-large corporations.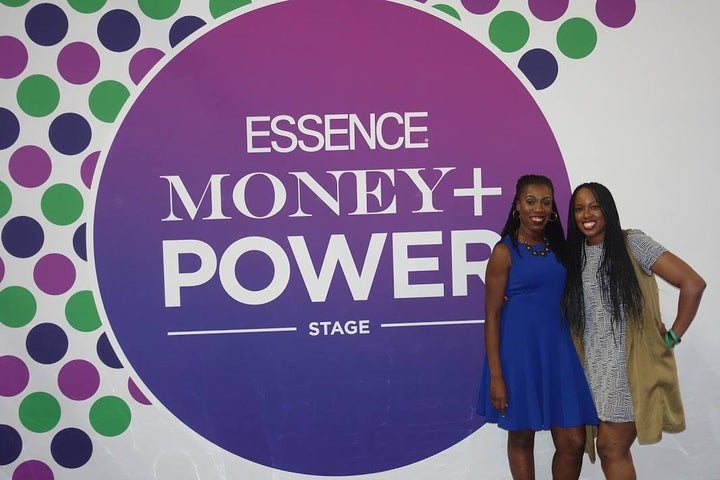 GQ: As the founder and CEO of your firm, please describe your day-to-day duties and responsibilities.
DW: My day is ever-changing, but each day I start with scouring the news. I receive morning alerts on my phone, so I'm reading those as I'm drinking my first cup of coffee for the day.
Once I'm in the office, I'm working on a myriad of things. We have an open office concept, so I'm always meeting and building with my team about their client workload. Every day we are pitching, following up on outreach, sending out packages and securing logistical information for confirmed client interviews. I also check in with my clients weekly, so each day I'm touching base with a client about our ongoing efforts.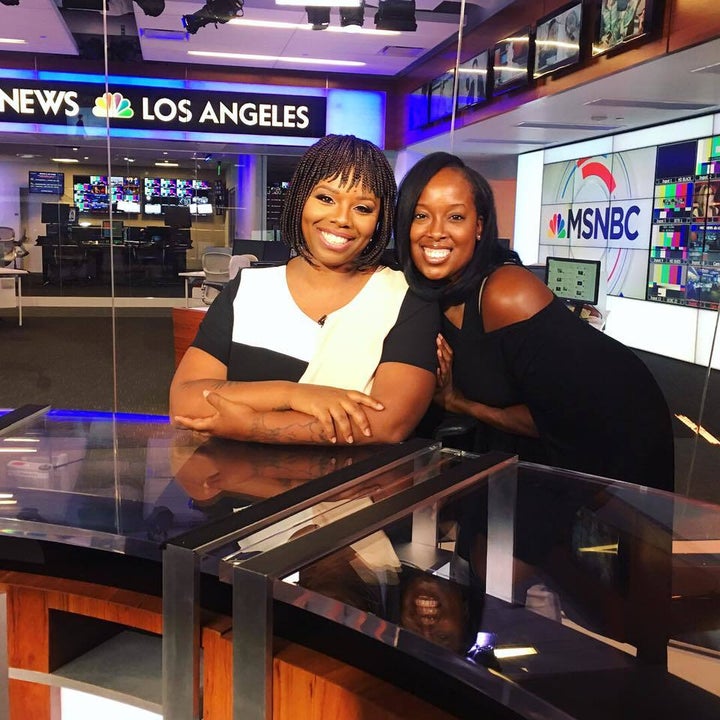 GQ: Before starting your PR firm, what other positions did you have in PR, communications or marketing? What was your title(s)?
DW: Before I started WhitPR, I worked at American Express as an Assistant Program Manager; then I moved to Grey Global Group, an advertising, and marketing agency as a Production Coordinator and Assistant Production Manager; and from Grey Global Group, I worked at GlobalFluency, Marketing, Communications and Public Relations Agency as a PR Manager. And in 2009, I launched WhitPR.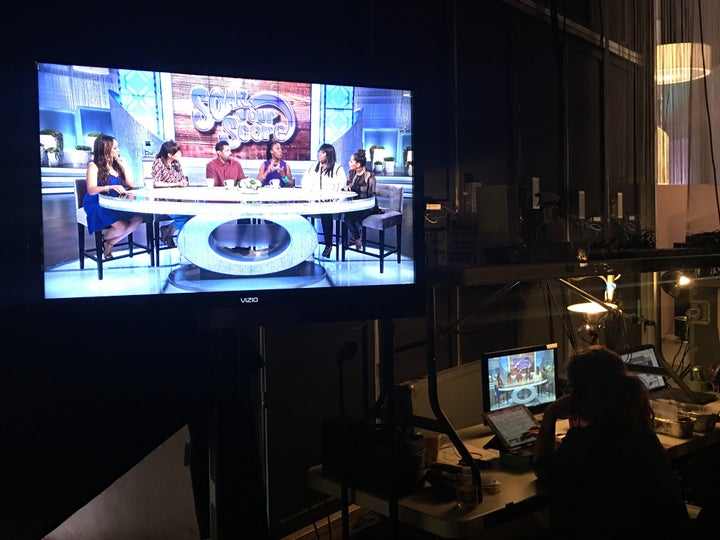 GQ: Who are some of your current and past clients at WhitPR?
DW: Some of our current and past clients include: Tiffany "The Budgetnista" Aliche; the Council of Urban Professionals; The Recording Academy's New York Chapter; ONA Bags; Nefertite Nguvu, an independent filmmaker; MIST Harlem; Prudential Financial; SCOTCH PORTER; the Newark Public Schools District; Patrisse Khan-Cullors, co-founder of Black Lives Matter; Nicole Roberts Jones, FACE Africa; Dress for Success; and Danessa Myricks Beauty.
GQ: Tell us about a few of the successful PR campaigns your firm implemented?
DW: Some of our successful campaigns and highlights include building brand awareness for SCOTCH PORTER, a men's grooming brand; my client MIST Harlem hired us to handle the event PR for the New York City book tour for Dwayne Wade's "A Father First: How My Life Became Bigger Than Basketball;" we played an instrumental role in boosting The Budgetnista brand as the number one African American personal finance expert voice in the country.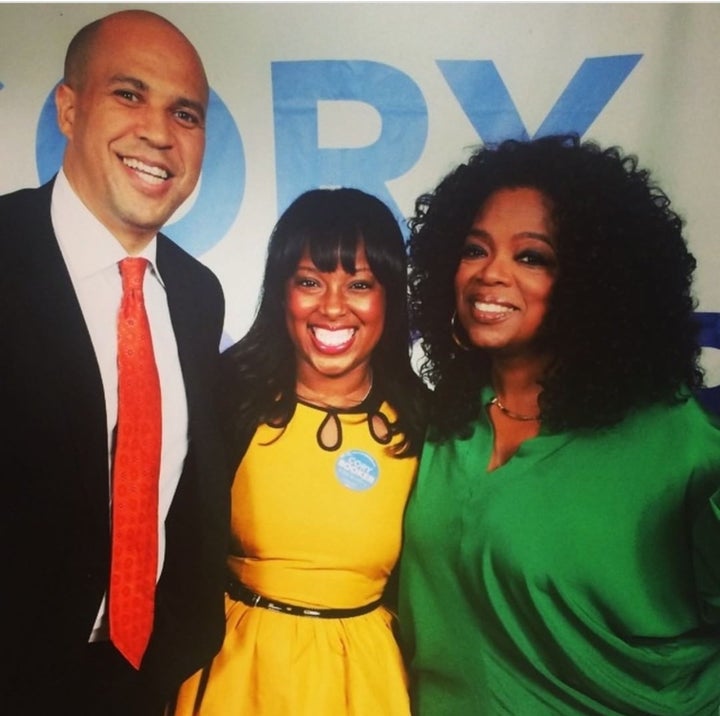 GQ: As the former Press Secretary for Cory Booker, what was your biggest accomplishment during your tenure?
DW: I worked with Mayor Cory Booker during his last year as Mayor [2013], and I would have to say my biggest accomplishment would be taking an African American Mayor and giving him national exposure amongst the African American media landscape. I was able to secure placements on "Live with Michael & Kelly," the "Steve Harvey Morning Show" (radio); "ESSENCE," "Ebony," and "Black Enterprise" magazines; the "Angie Martinez Show," the Essence Festival; WBLS-FM's annual signature event, the Circle of Sisters, and more.
GQ: Did you handle crisis communications for Cory Booker? If so, what was the crisis and how did you handle it?
DW: During my role as Press Secretary, there were some levels of crisis communications as Newark is the largest city in the State of New Jersey. However, I was really able to flex my crisis communications experience with the Newark Public Schools District when there were elevated levels of lead found in pipelines in some of the schools throughout the district. It was a team of us that provided counsel, developed strategy, and proactively pitched trade and non-trade publications to try and create a level of transparency and shift the narrative around the issue.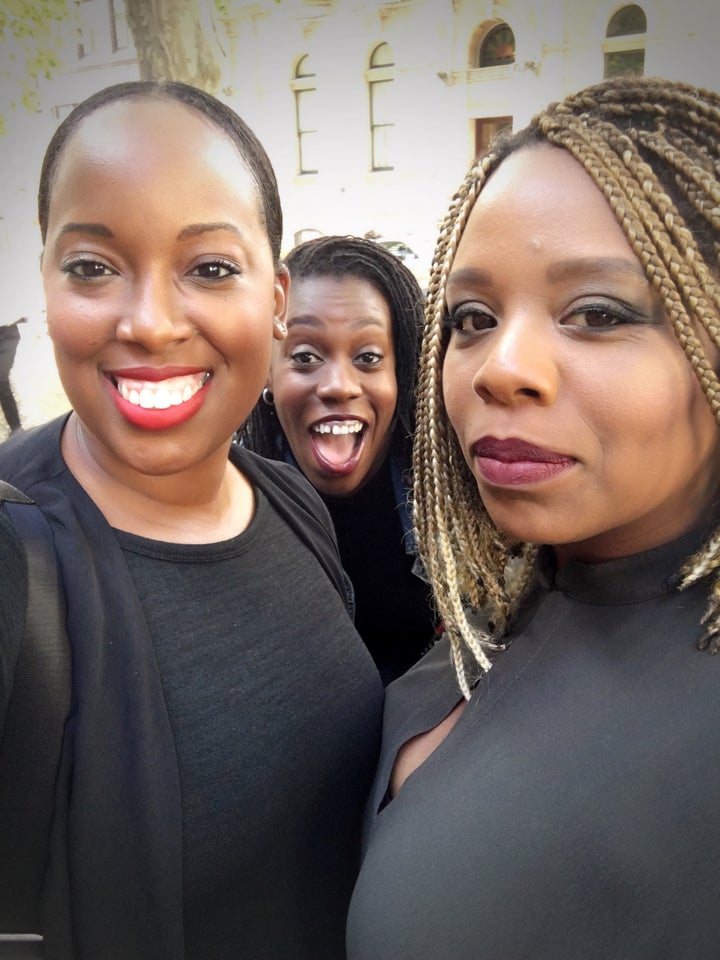 GQ: What are some of your favorite travel destinations and why?
DW: The Caribbean has been a favorite travel destination. I love to swim; so I try to get to somewhere in the Caribbean each year. I love to lounge on the beach, drink a few cocktails and relax in the ocean.
GQ: What advice do you have for young people who would like to pursue a career in publicity and public relations?
DW: I think so many young people see the glamour of PR, but don't fully understand the work behind it. I would tell them to do their research, put in the work and know that it takes serious determination and a high level of thoroughness to compete in this industry.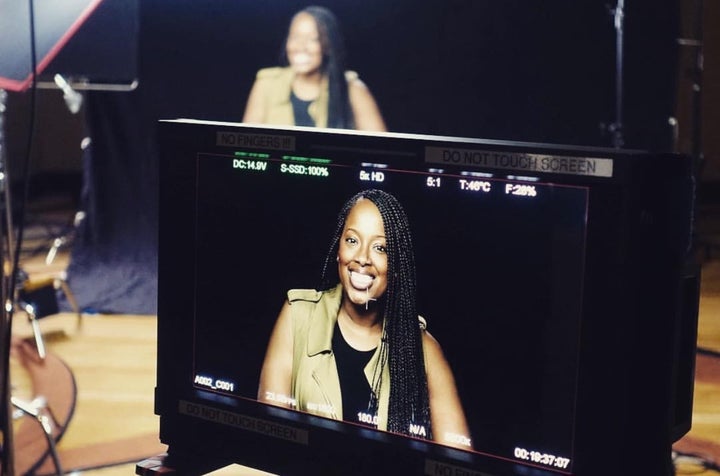 GQ: What public relations, media, and communications organizations are you affiliated with and why?
DW: One organization that I keep my membership with is ColorComm. It's an amazing organization for women of color in the communications field, and I've made so many great professional and personal connections from being a member.
GQ: What was your first publicity, public relations, or communications position or project?
DW: I worked for the Central Avenue Special Improvement District in Jersey City, New Jersey. My role was to help create visibility for the smaller mom and pop shops on Central Avenue against some of the larger retail chains that were coming into the area.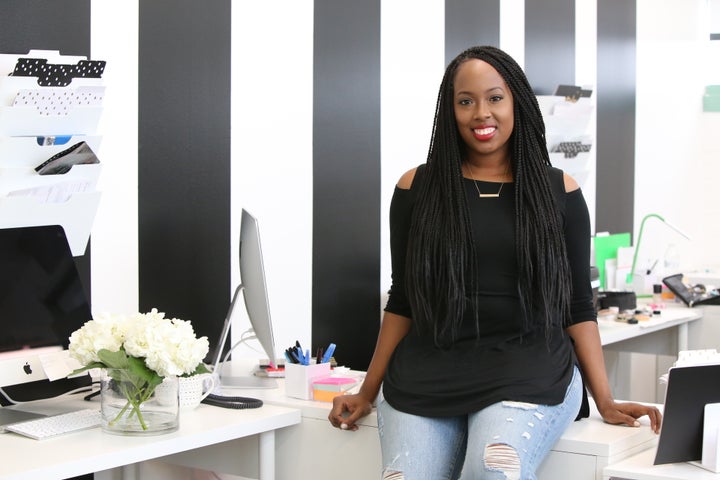 GQ: What are some of the most challenging aspects of your position?
DW: Some days I'm like can I turn it off. Everyone glorifies being a "Boss," but it's hard as hell. When you're running a business, everything falls on you at the end of the day, and some days I just want to stay in the bed under my blanket. Outside of keeping the business afloat, there's client management and relationship building and then the actual execution of the work.
I spent this year building a solid team of people around me that help "run" the business so that it's not as hard. I have a dope bookkeeper, an amazing accountant Carlos, and my team of PR girls Courtney, Latoia, and Stacy have helped me tremendously.
GQ: Tell me about your volunteerism and community work?
DW: Each year I make it a mission to work on a pro-bono project for a non-profit organization or brand that gives back to the community in some way. I've volunteered with organizations such as Dress for Success, and smaller non-profit organizations to help them build awareness for their programming.
Non-PR related, I am a guest speaker at schools and organizations on the topics of entrepreneurship, the importance of education and public relations.
GQ: Where do you see yourself in the next five years?
DW: I hope to be healthy; hopefully, and have another child. I plan to develop the expansion of WhitPR. This year was amazing, and I look forward to continuous growth personally and professionally.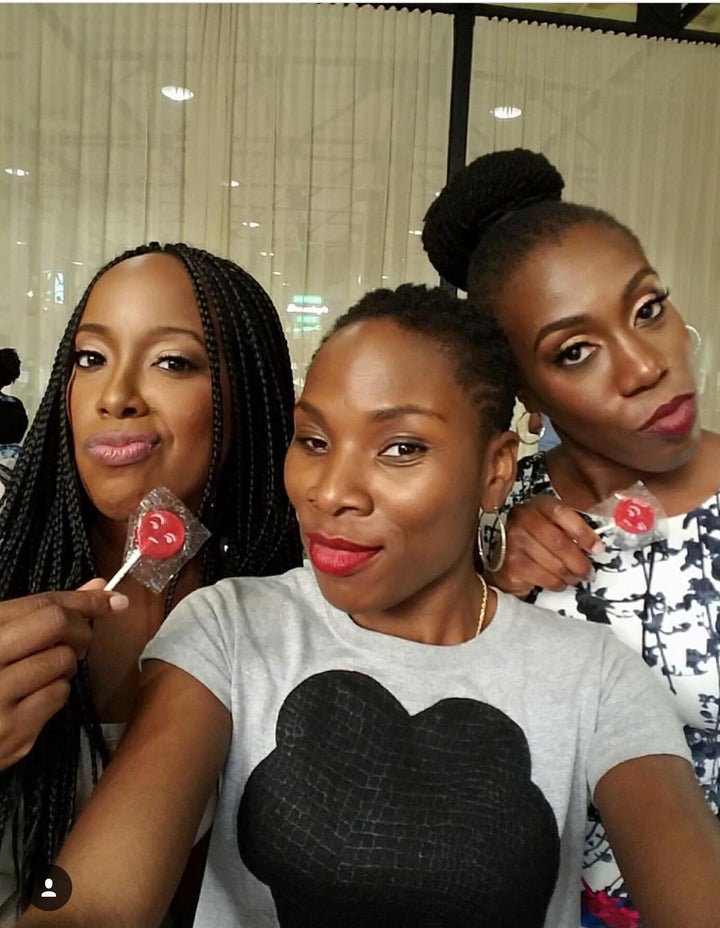 GQ: What do you like to do in your spare time?
DW: Right now my spare time is mostly consumed by my son. I do love spin, and try to squeeze in a SoulCycle class whenever I can, but when you have a toddler running around it can be hard. I also try to get massages as often as I can and spend as much time as I can with my family and friends.
GQ: Who are your mentor(s) and what are some of the most valuable lessons you have learned from them?
DW: In the industry, my mentors have been Dawn Kelly and Alicia Rodgers Alston who have both been forces in creating engaging communications campaigns and messaging for Prudential Financial and many other companies. Both have had amazing careers; and Dawn has since gone the entrepreneur route and launched Nourish Spot, a juice bar in New York, and it's amazing to see her in this space. From the beginning, they have been open, welcoming, and supportive of me and my business, and it has been a blessing.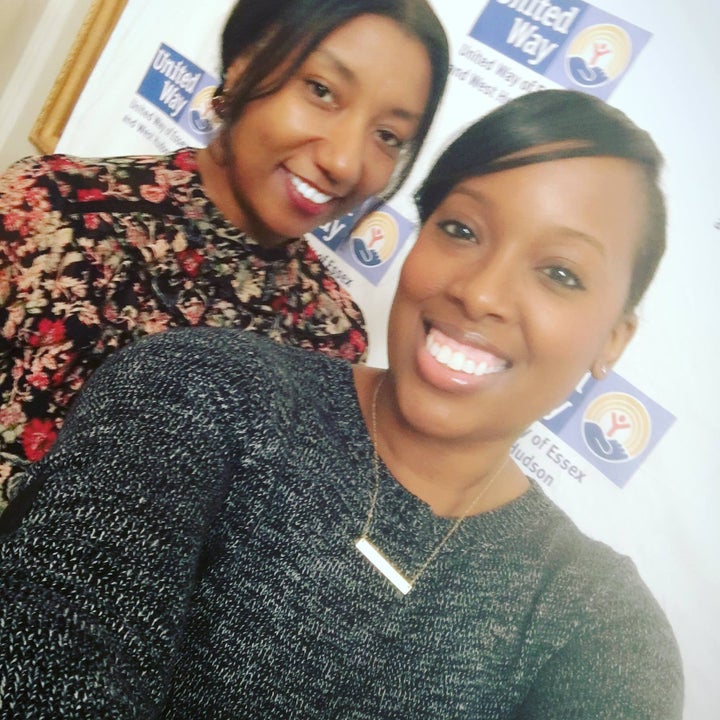 I would also have to mention Sharon Macklin, who was the gatekeeper to Cory Booker when he was Mayor. She was a quiet force behind possibly one of the most popular politicians of our time. She took me under her wing and helped me navigate a new space that I was unfamiliar with and how to be confident in my skill set and what I brought to the table in a room full of people fighting for the attention of one person. To this day, she is still one of my confidants and sounding boards. Collectively these women have helped me professionally and personally, and I value them as not just mentors but friends. I adore them.
GQ: What is the best advice (professional or personal), you have received and from who?
DW: It is something that Sharon Macklin said to me when I first started working in City Hall and had to deal with the various personalities and work styles. It's something so simple, but so true when it comes to business and corporate America, "Don't ever take it personally."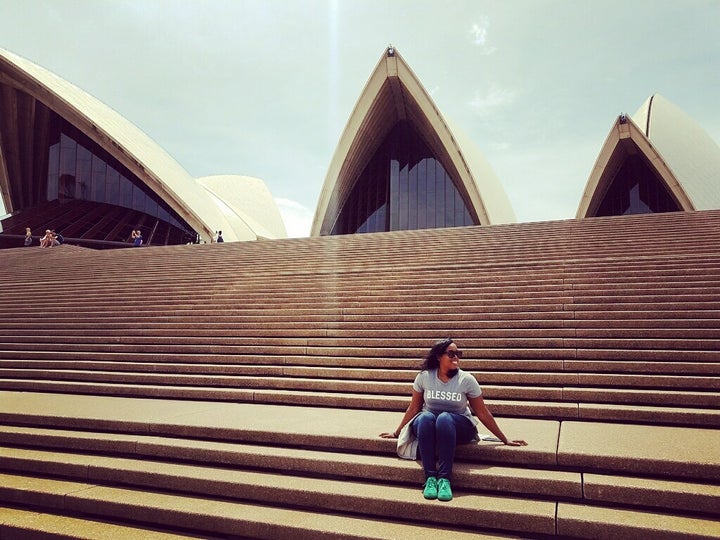 GQ: What is your favorite Bible scripture, quote or catchphrase?
DW: Without a doubt Philippians 4:13 "I can do all things through Christ who strengthens me."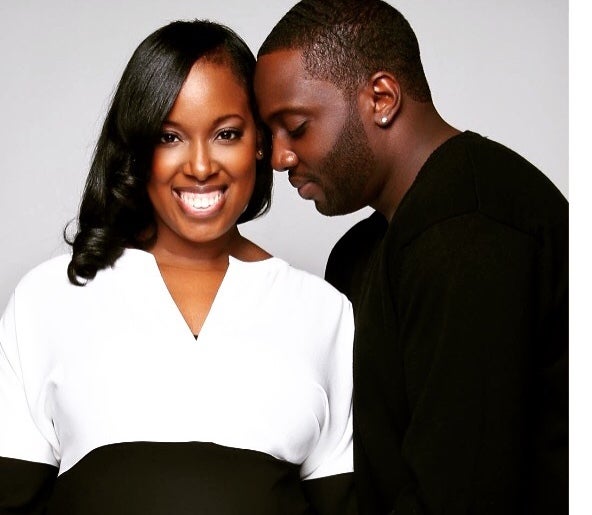 GQ: What keeps you spiritually centered and grounded?
DW: My family and constant prayer. My boyfriend Keith has been supportive since I started the business, so he always keeps me grounded, and I also listen to One Church LA's podcast faithfully.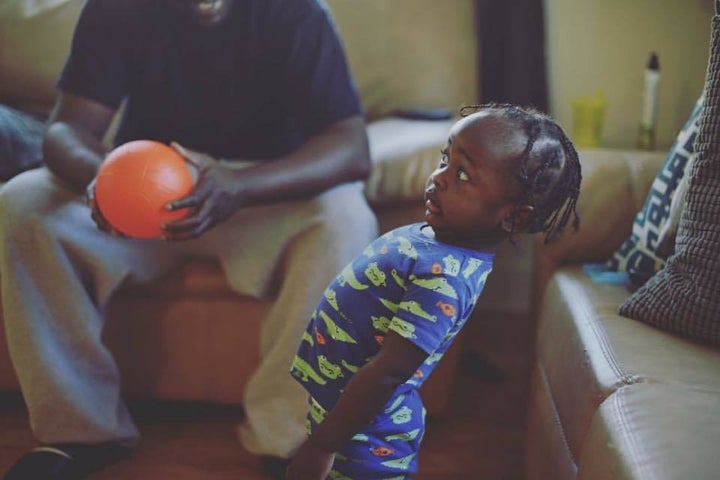 DW: My son inspires me. I think after I had him, it gave me an extra dose of hustle, having him also inspired me to take on projects and clients that I'm passionate about. Also, there needs to be a level of synergy, and we must vibe for it to work. He gave me a new set of lenses when it comes to running my business and just life overall. He also inspired me to start "The PR Mommy," my online platform that celebrates dope Moms and how they manage or try to manage this thing called work/life balance.
GQ: What are some of your pop culture's must haves (music, film, television)?
DW: Music, without a doubt. I love Jay Z and Beyoncé. I'm a member of the Beyhive, and I've been a fan of Jay Z from the "Reasonable Doubt" days.
I never get to watch TV live now, but my DVR is packed with "Scandal," "How to Get Away with Murder," "Law and Order SVU," and episodes of "Fixer Upper."
My must have movie is "Coming to America," I know every line and can watch it every time it comes on. However, since I had my son, he has taken over, and my television is constantly on "Sesame Street" or movies like "Rio," "Boss Baby," and "Moana."
GQ: What is your dream project?
DW: My dream project would be to work with Barack and Michelle Obama and their foundation.
I've had a packed year of travel, so I'm looking forward to taking some time to relax with my family over the holiday season and gear up for 2018. A few of my clients have some amazing things taking place in the New Year, and I'm looking forward to what's on the horizon for them.
Gwendolyn Quinn is an award-winning media strategist and consultant with a career spanning more than 25 years. She is a contributor with NBCNews.com/NBCBLK.com, BlackEnterprise.com, HuffPost, and EURWEB.com, among others. Quinn is also a contributor to Souls Revealed and Handle Your Entertainment Business.
Antonice Jackson is the President of the National Black Public Relations Society's Washington, D.C. Chapter. She partnered with Gwendolyn Quinn to produce "The Top African American PR Millennials for 2017" series. Jackson is also a contributor with AllHipHop.com.
Popular in the Community