A 5-year-old who was excited to wear her sundress ended up feeling "crestfallen and indignant" when she was told the frock was against her school's dress code.
Author Jef Rouner wrote about his daughter's experience at a kindergarten class in the Houston area. Rouner declined to name the exact school his daughter attends.
"I'm not surprised to see the dress code shaming come into my house," Rouner wrote in the post. "I have after all been sadly waiting for it since the ultrasound tech said, 'It's a girl.' I didn't think, though, that it would make an appearance when she was five years old."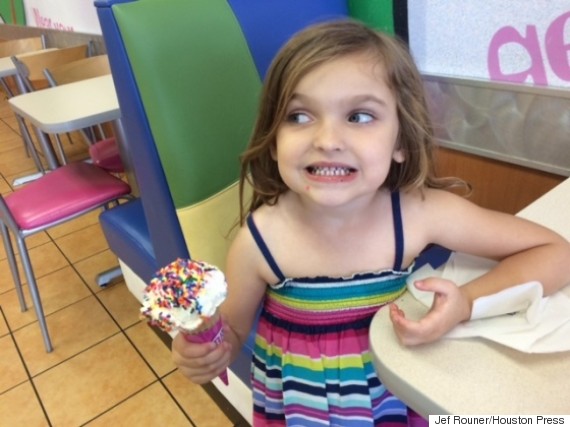 Rouner told The Huffington Post that after he picked up his daughter from school earlier this month, he noticed she had a shirt on over her dress. He asked if she put it on because she was cold, and she said no.
"She said, 'spaghetti straps are against the rules, and that's just how it is,'" Rouner told HuffPost. "I don't want her to just blindly accept things like this without understanding why because there's still a lot of fight left for her in this world regarding the way women are seen and treated."
Rouner also noted that the school made his daughter change into jeans, even though the dress covered her legs completely.
His daughter's school district has a dress code policy with "literally no male-specific guidelines anywhere on that list," Rouner added.
The Cypress-Fairbanks Independent School District did not immediately respond to a request for comment.
Rouner said he plans to discuss the school's decision at a parent conference in the near future.