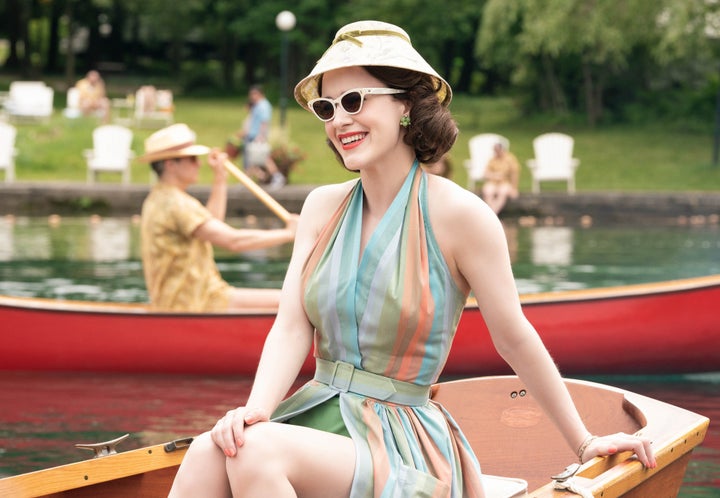 That's because one quick search for "how to dress like Mrs. Maisel" will surface hundreds of top results for copycat dresses, lookalike outfits and inexpensive costume recreations of Midge Maisel's most iconic looks, from her boozy blue lace nightgown and her monochrome pink coat to all of her stunning '50s swing dresses.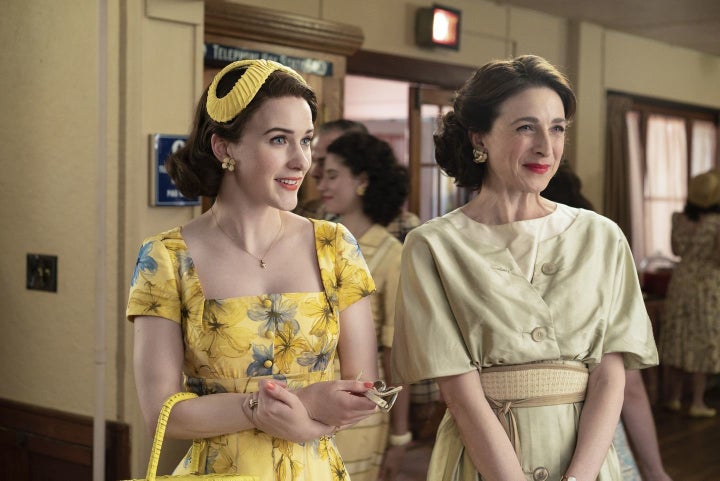 The wardrobe for the first season of "Mrs. Maisel" was so memorable that New York Magazine's The Cut labeled it "the show [with] the best clothes on TV right now." That means there are a lot of fashion-forward fans eagerly anticipating a second season with even more vintage fashion.
In preparation for the Dec. 5 premiere of the second season, we've rounded up some of the most iconic looks from the first with some affordable, size-inclusive, no-B.S. copycat recommendations so you can recreate your favorite of Midge's looks at home.
Here, seven looks to dress like "The Marvelous Mrs. Maisel," just in time for the season 2 premiere:
FYI, HuffPost may receive a share from purchases made via links on this page.
Mrs. Maisel's Sweetheart Red Dress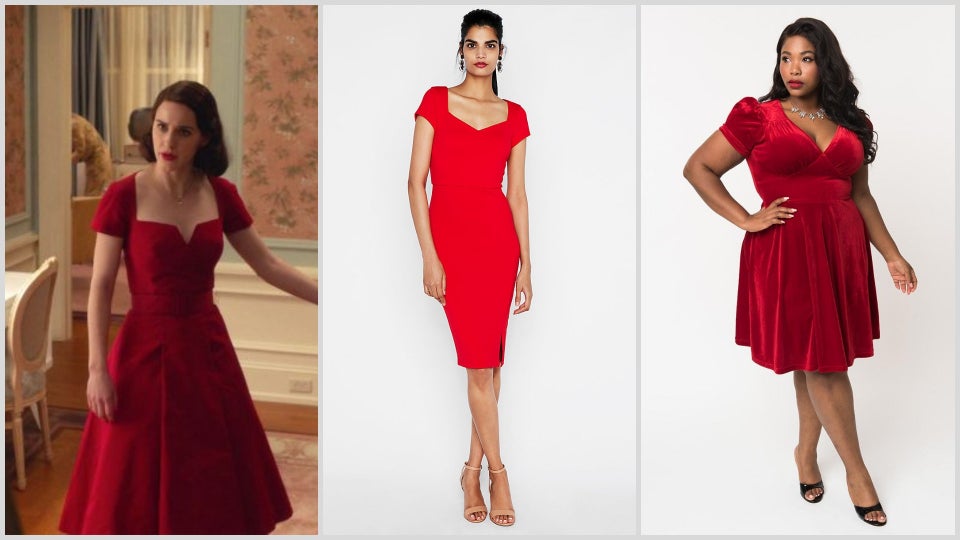 Amazon Studios / Express / Unique Vintage
Mrs. Maisel's Iconic Pink Coat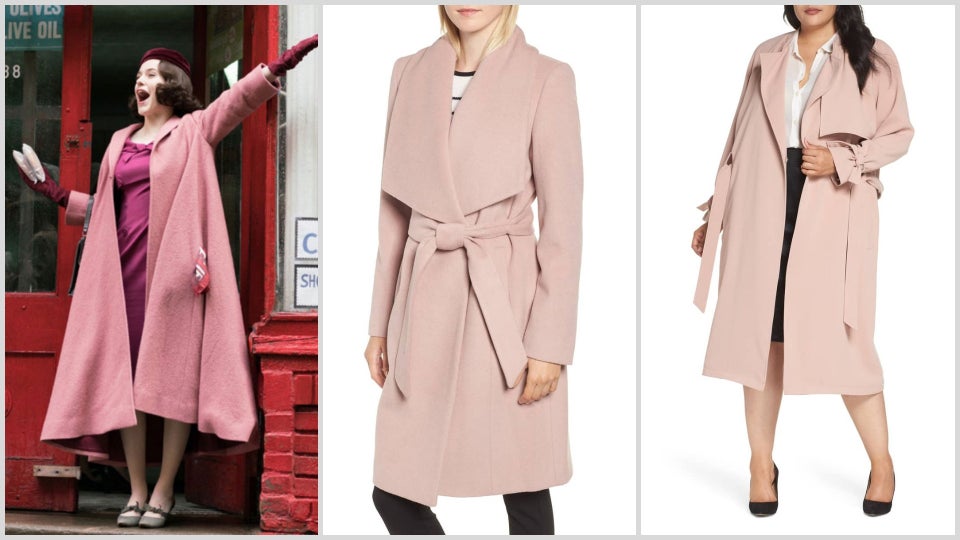 Amazon Studios / Nordstrom / Nordstrom
Mrs. Maisel's Bow Strap Black Dress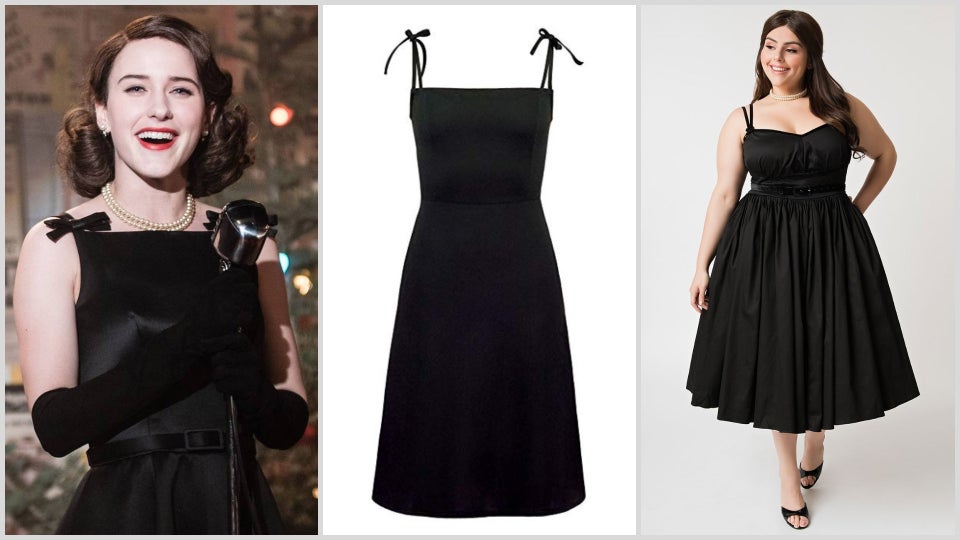 Amazon Studios / Amazon / Unique Vintage
Mrs. Maisel's Baby Blue Lace Nightie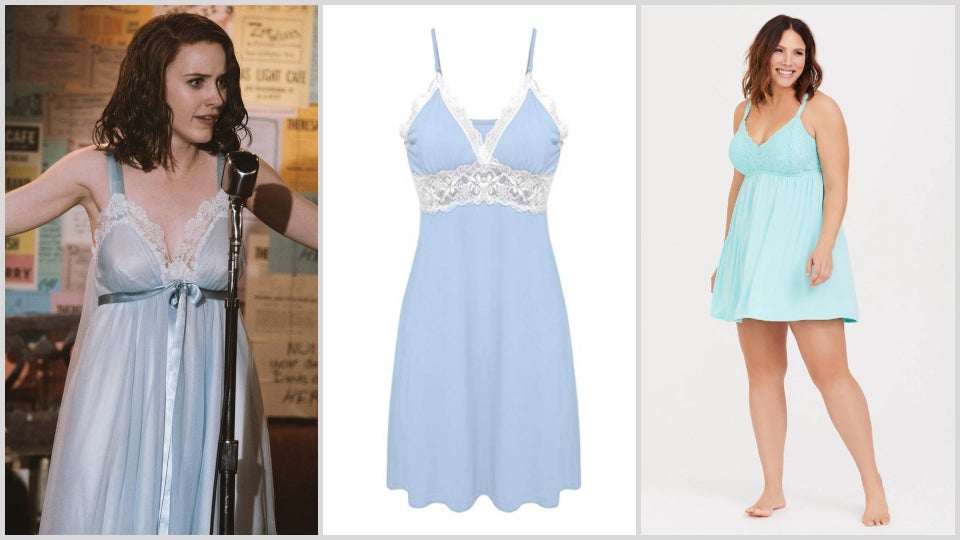 Amazon Studios / Amazon / Torrid
Mrs. Maisel's Beatnik Village Look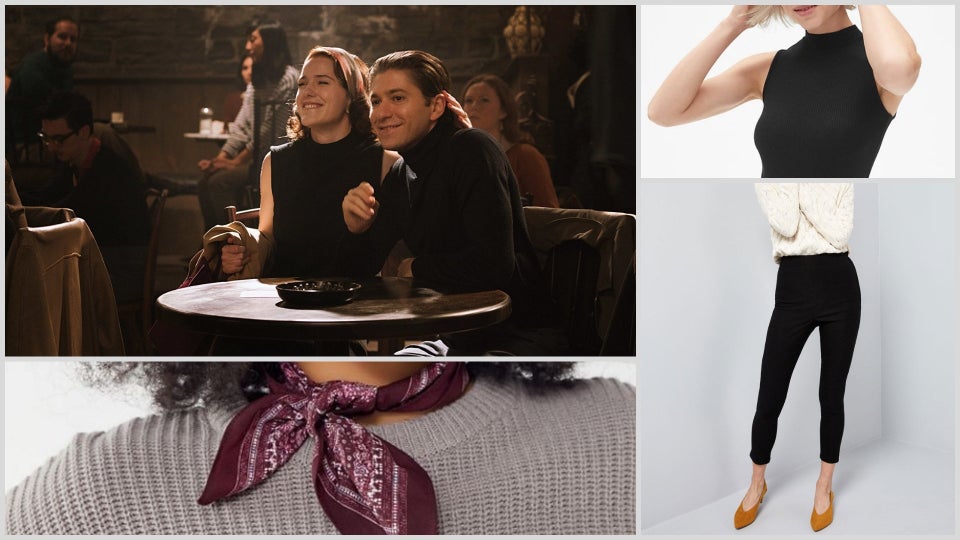 (top clockwise): Amazon Studios / Gap / Modcloth / Urban Outfitters
Mrs. Maisel's Stunning Green Swing Coat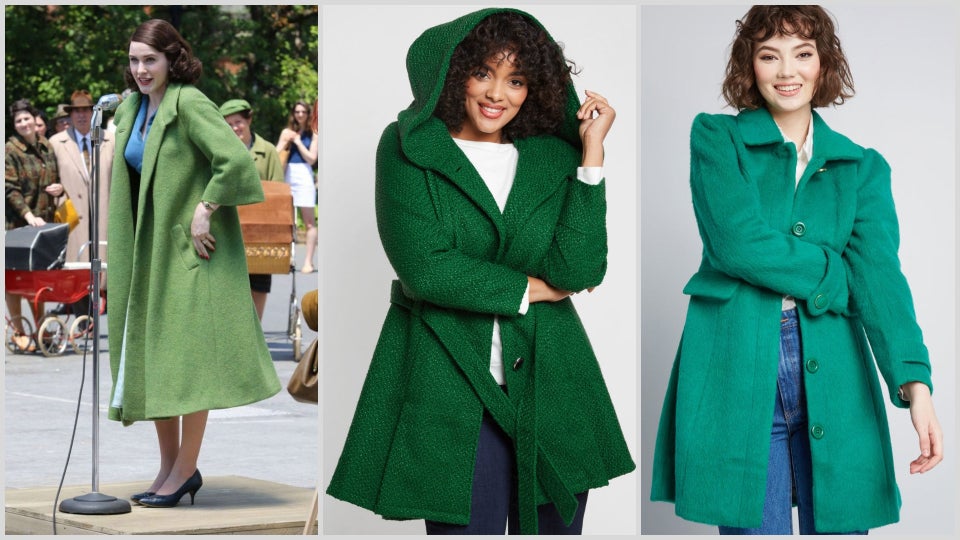 Amazon Studios / Modcloth / Modcloth
Mrs. Maisel's Work-Ready Bow Collar Shirt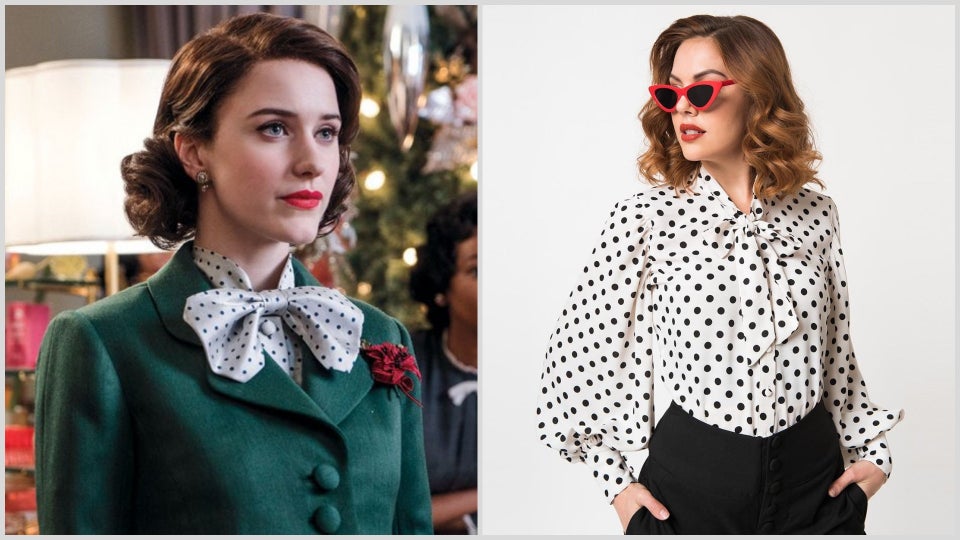 Amazon Studios / Unique Vintage