Women are pretty adept at carrying just about everything we could possibly need around with us at all times. You know, in case of emergencies, or, even worse, slightly chapped lips. Lip balm? Snack? Tissue? Pen? Check, check, check and check.
Artists Robin Lasser and Adrienne Pao take this idea to absurd and quite beautiful extremes with their project "Dress Tents," which imagines a world in which women wear or carry everything they need on their backs ― including food and shelter. Turns out women can have it all, if they carry it around in a tent-dress hybrid.
The artists met at San Jose State University in 2004 when Lasser was an art professor and Pao a graduate student. The two began musing about a world in which women could wear the basic necessities of life, thus transforming a dress ― sometimes considered a frivolous luxury ― into a means of survival.
"During this time I was very interested in artists who addressed the female form with unusual, absurd or curious appendages," Pao explained in an email to The Huffington Post. "A few artists who I was very interested in then were Ana Mendieta, Janaina Tschape, Lucy Orta and Amy Cutler."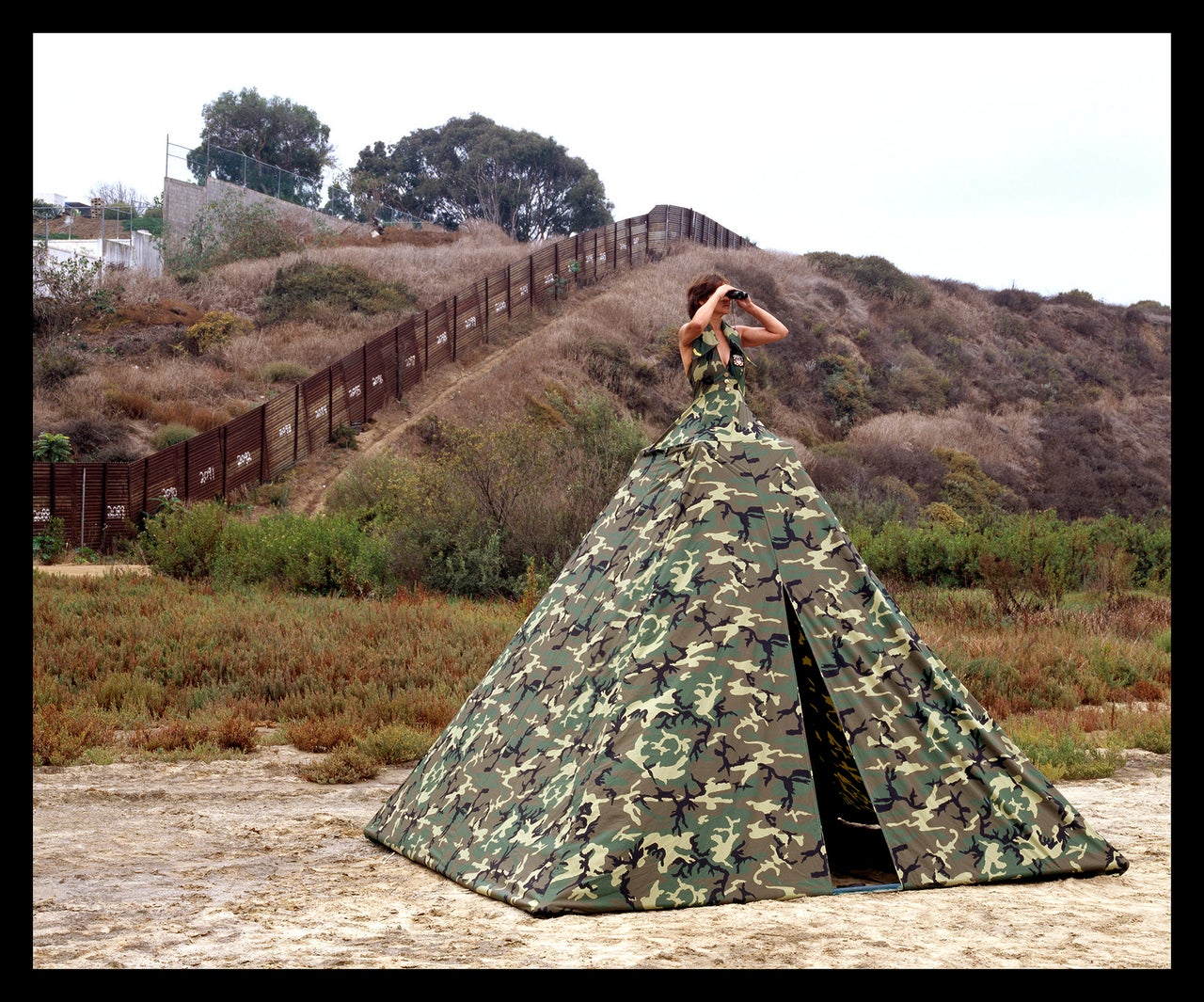 Over the past 12 years, Lasser and Pao have collaborated on over 20 dress tents ― avant-garde outfits that unite person, fashion, architecture and nature. "The dress tent installations and photographs provide a forum for connecting our bodies to the landscape," Lasser told HuffPost.
Not only do the dresses converge with natural landscapes, but also the various social and environmental ones surrounding each and every locale. One example, dubbed "Ms. Homeland Security: Illegal Entry Dress Tent," blends with the surrounding San Diego terrain, or more specifically, the area right next to the California-Mexico border fence.
"'The Illegal Entry Dress Tent' is a 'gatekeeper,' figuratively and literally," Lasser said. "She mimics minutemen vigilantes and patrol guards. Viewers are invited to step inside, crossing the border between a public and private space. Inside, viewers find a camping cot and are encouraged to write on the canvas and consider their own relationship to border issues."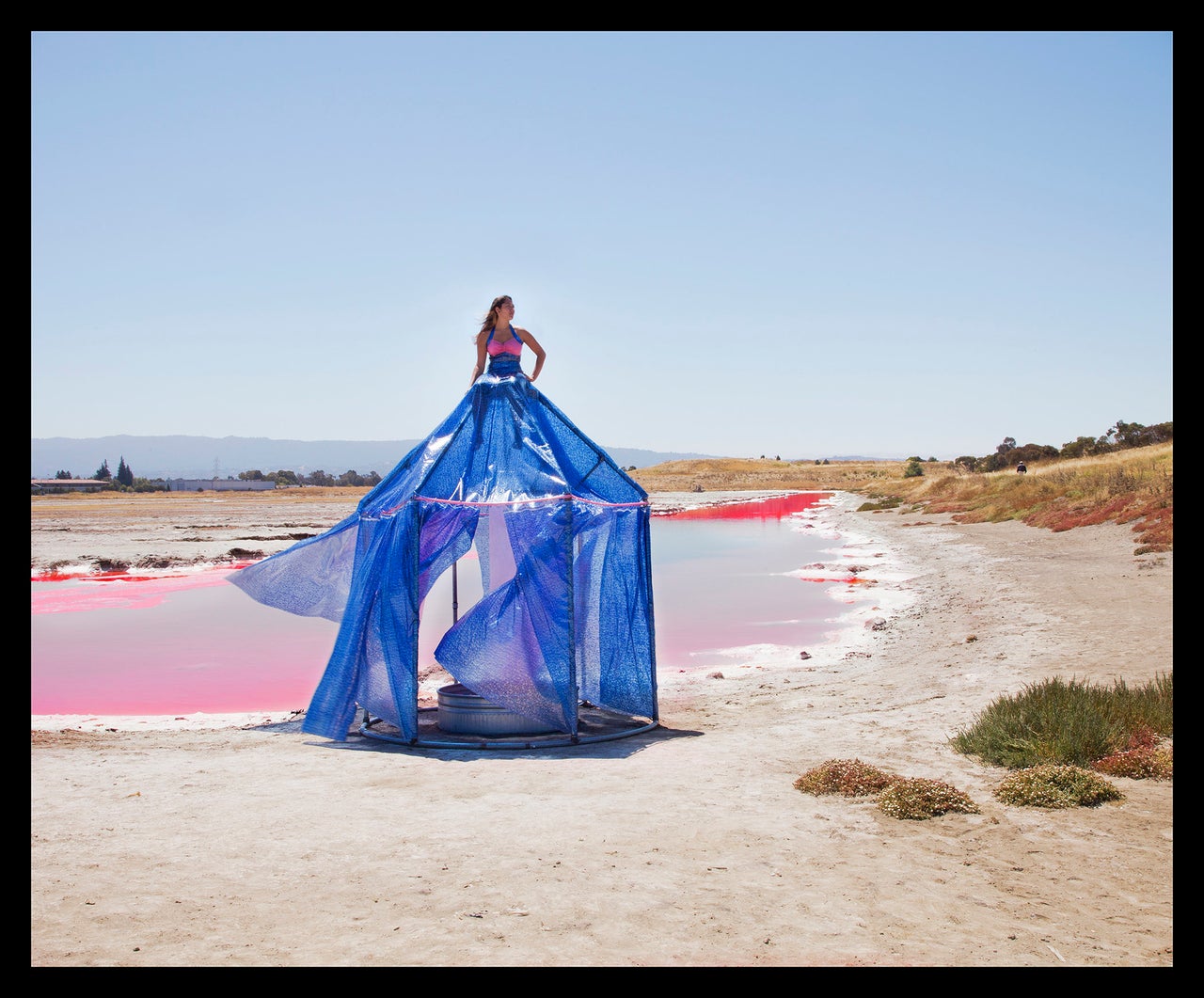 Each dress combines fashion, photography and performance art in a lengthy process that takes three months to complete. Lasser and Pao first have to build the dress, scout a location to position it in a specific context, and, finally, document the entire scene in a photo. As the project has grown, the duo has enlisted a team of sewing assistants, fabricators and illustrators to facilitate the job.
"Our photo shoots are typically filled with challenges ― heat, wind, potential snow fall," Pao said. "The process for these pieces is not quick." An additional hurdle is taking the dress tents on international flights, which requires folding the massive robes into duffel bags. "Airport security has always given us a questionable look."
Despite the arduous process involved, Lasser and Pao have been working on "Dress Tents" for over a decade, and they don't seem to be slowing down anytime soon. One particularly rewarding work, the artists said, has been their "Ice Queen Glacial Retreat Dress Tent," installed at Mount Shasta, California, underneath one of the few advancing glaciers in the world.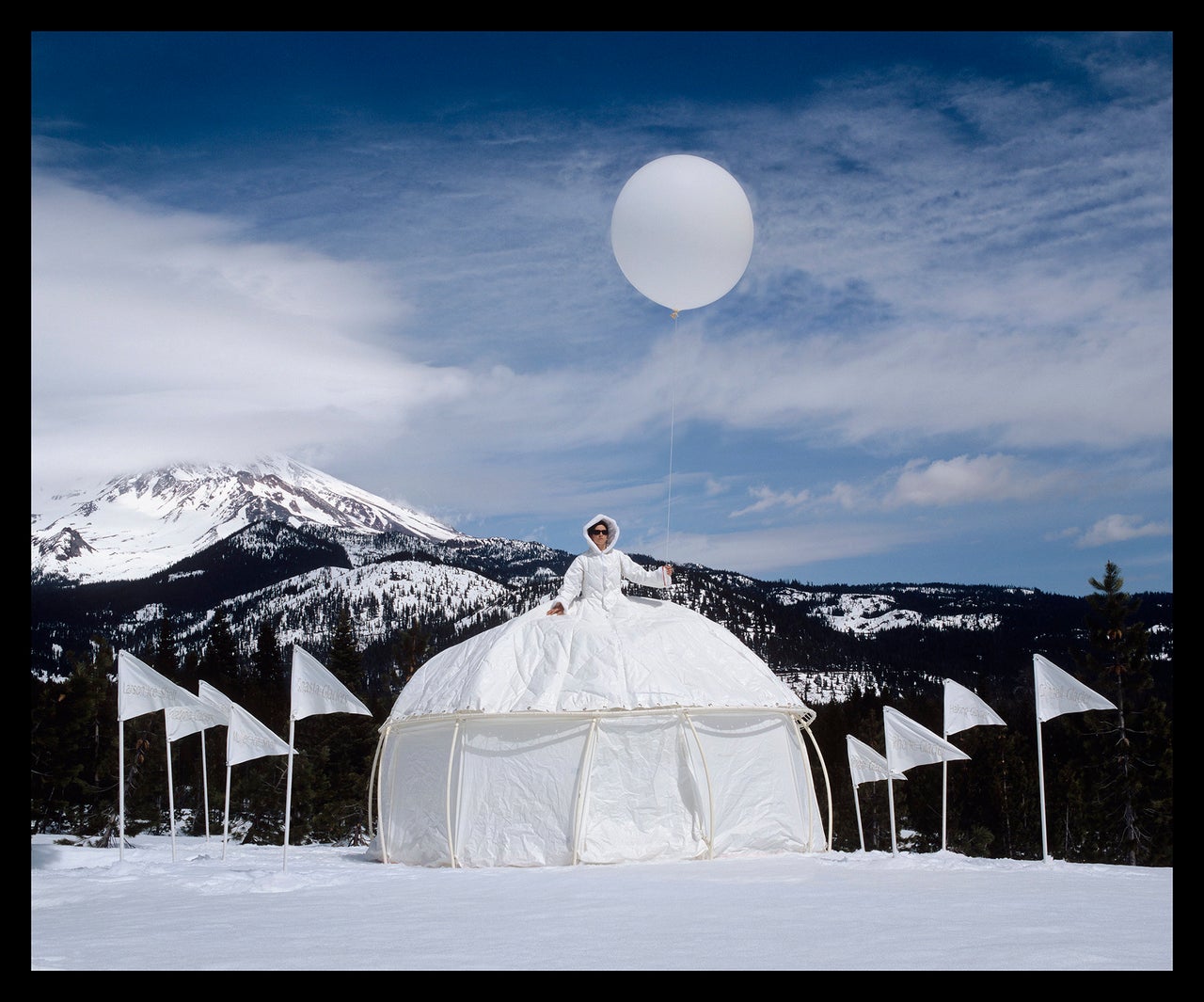 The piece, inextricably linked to the glaciers surrounding it, presents a haunting reminder of the dangerous effects of global warming. "The dress tent is fashioned as a polar weather station and research lab, offering a space to ponder the earth, global warming and glaciers," Lasser said. Her niece dons the dress in the performance.
"When visitors enter the dress tent they hear a chorus of crickets. Crickets are natural thermometers, if you count the beat of their tiny wings, the temperature is revealed. Inside the tent, a chorus of crickets varies their tune, in direct relationship to the climate changes that have occurred across the globe, from the industrial revolution to the present and beyond."
Along with highlighting the individual issues affecting various landscapes around the world, Pao and Lasser hope to create an unusual portrait of women interacting with the world around them. "I hope viewers contemplate the fashions of times past and present, and how the roles of women shift," Pao said. "I hope it encourages people to ask pertinent questions about these landscapes and our roles within them."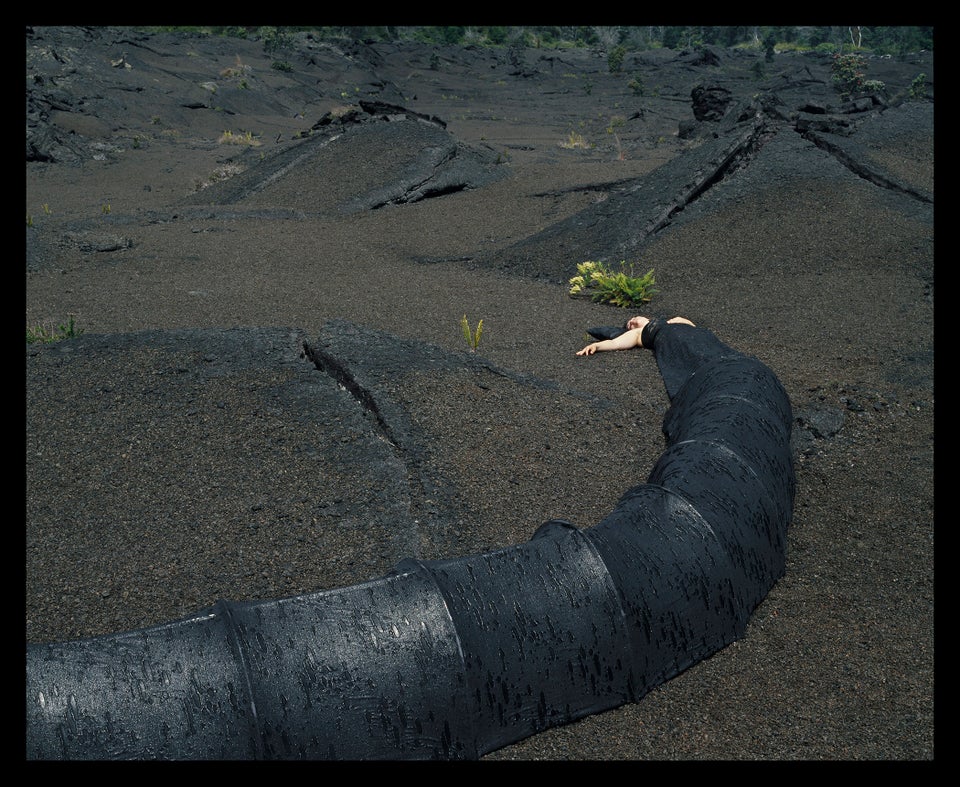 Robin Lasser and Adrienne Pao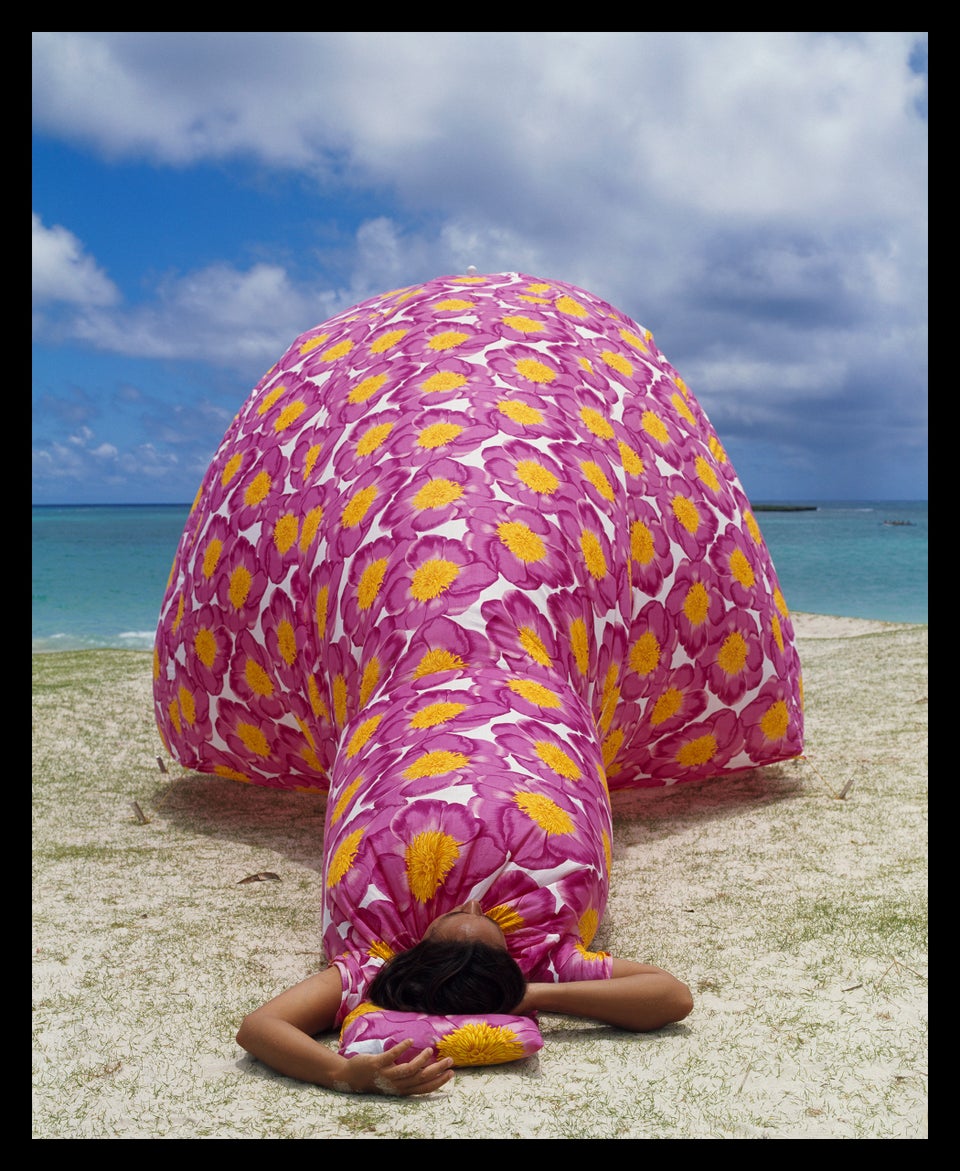 Robin Lasser and Adrienne Pao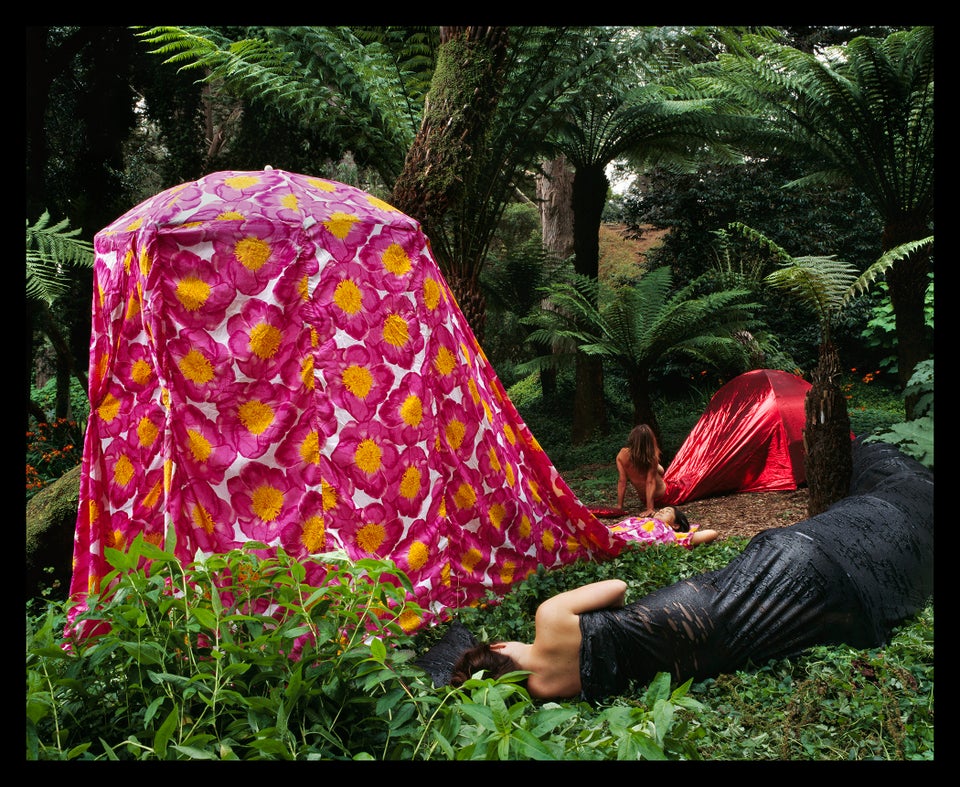 Robin Lasser and Adrienne Pao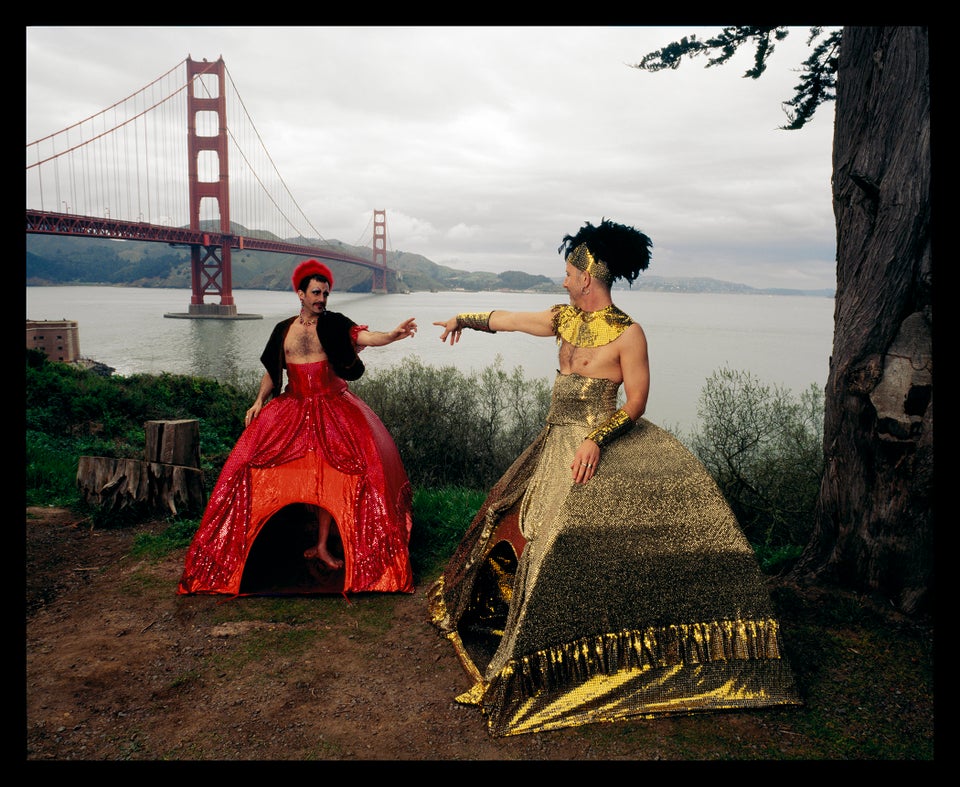 Robin Lasser and Adrienne Pao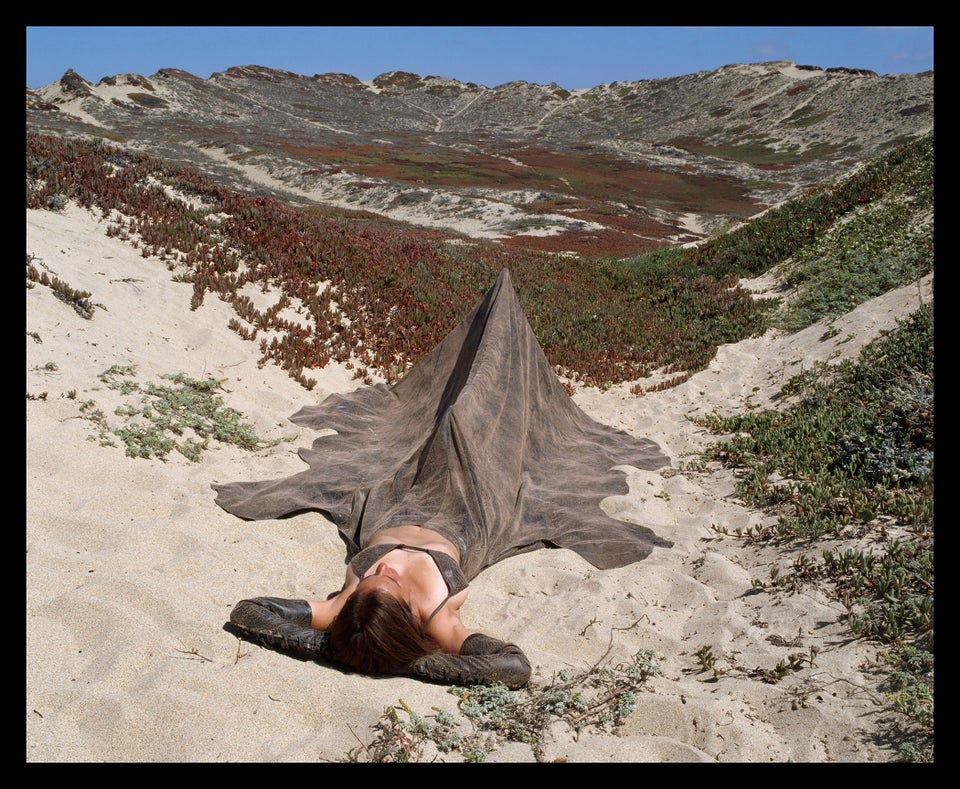 Robin Lasser and Adrienne Pao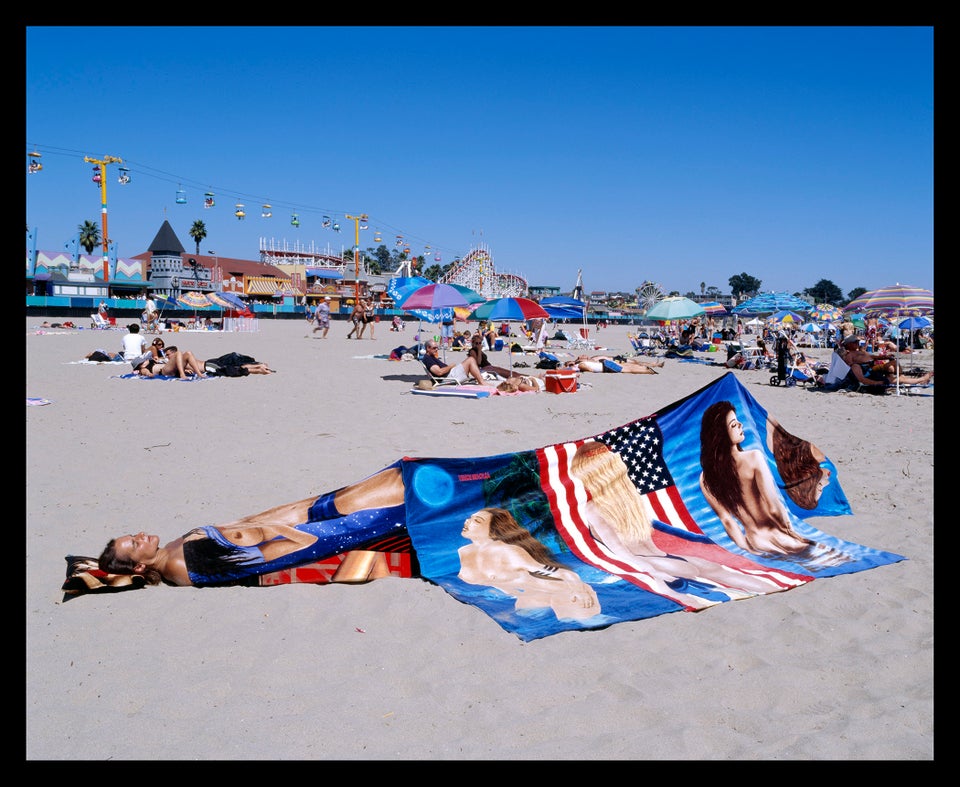 Robin Lasser and Adrienne Pao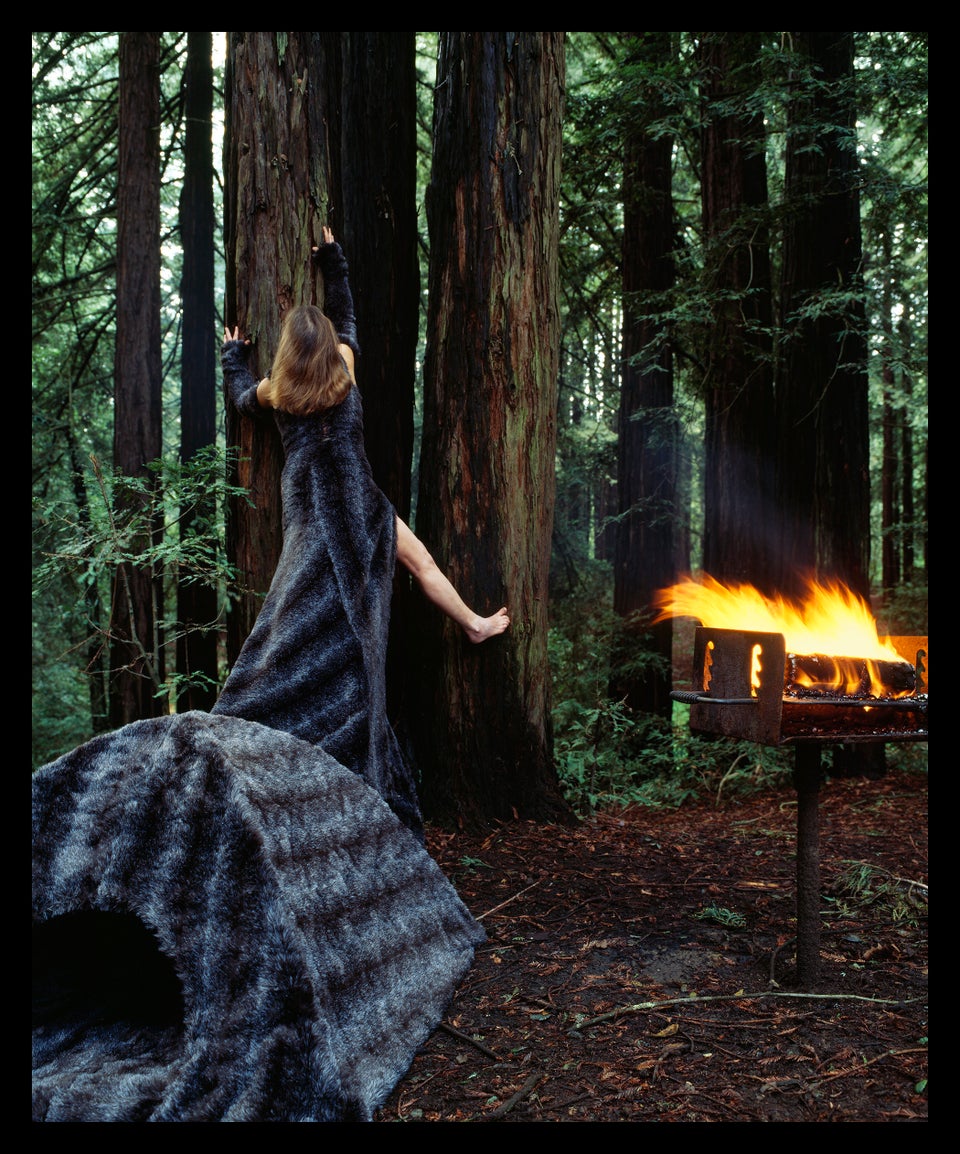 Robin Lasser and Adrienne Pao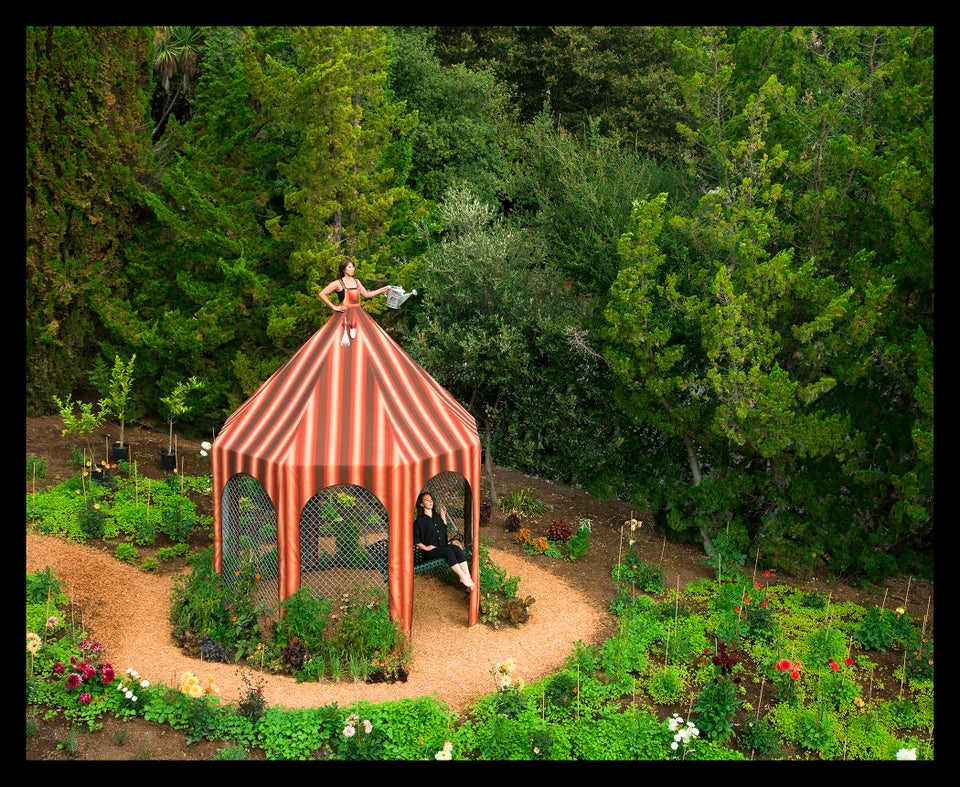 Robin Lasser and Adrienne Pao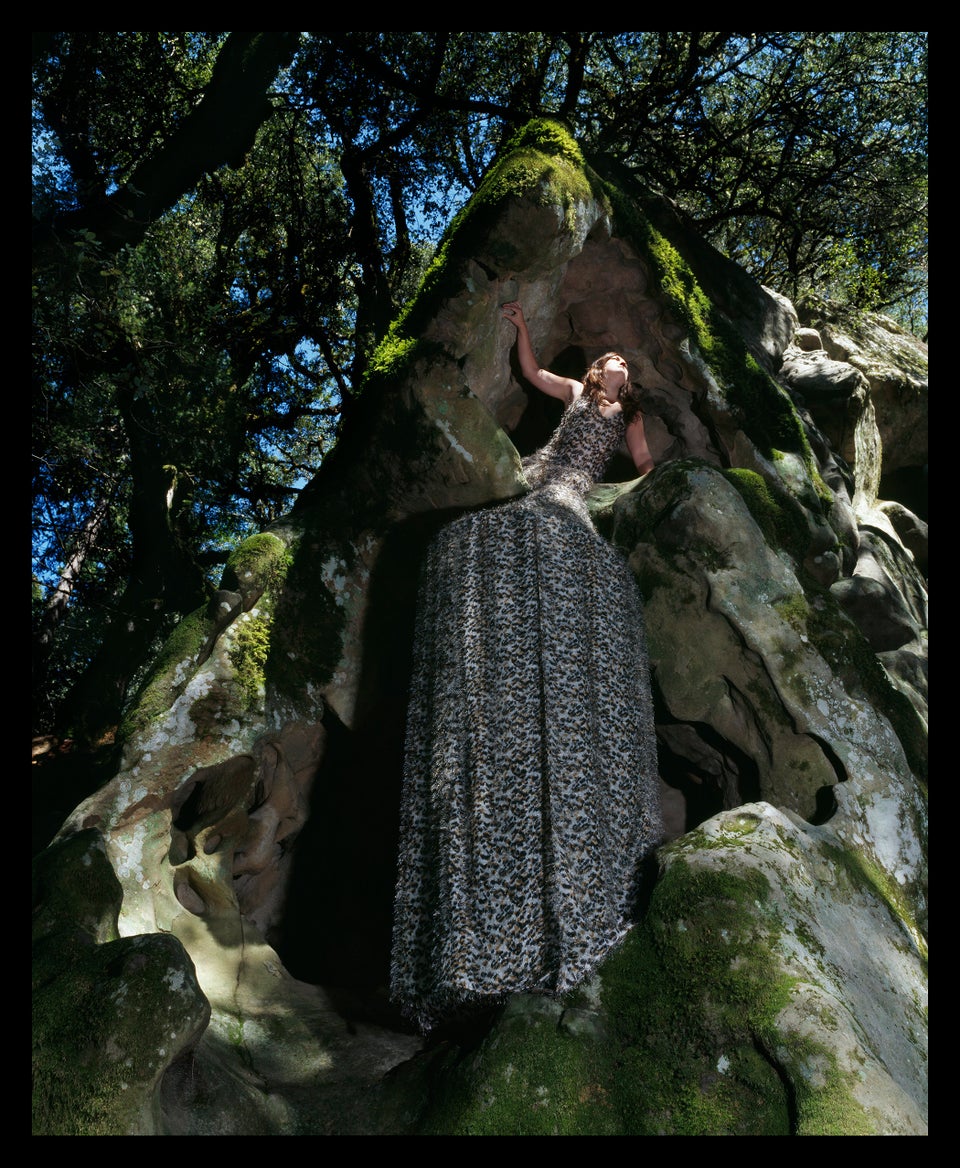 Robin Lasser and Adrienne Pao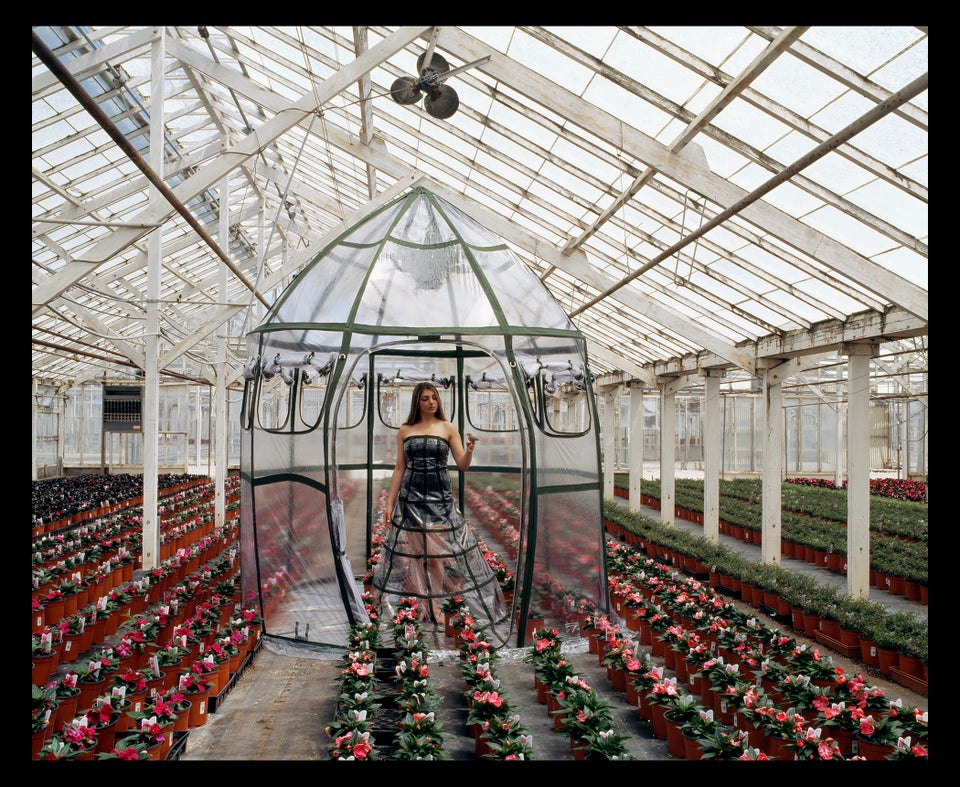 Robin Lasser and Adrienne Pao
Related
Before You Go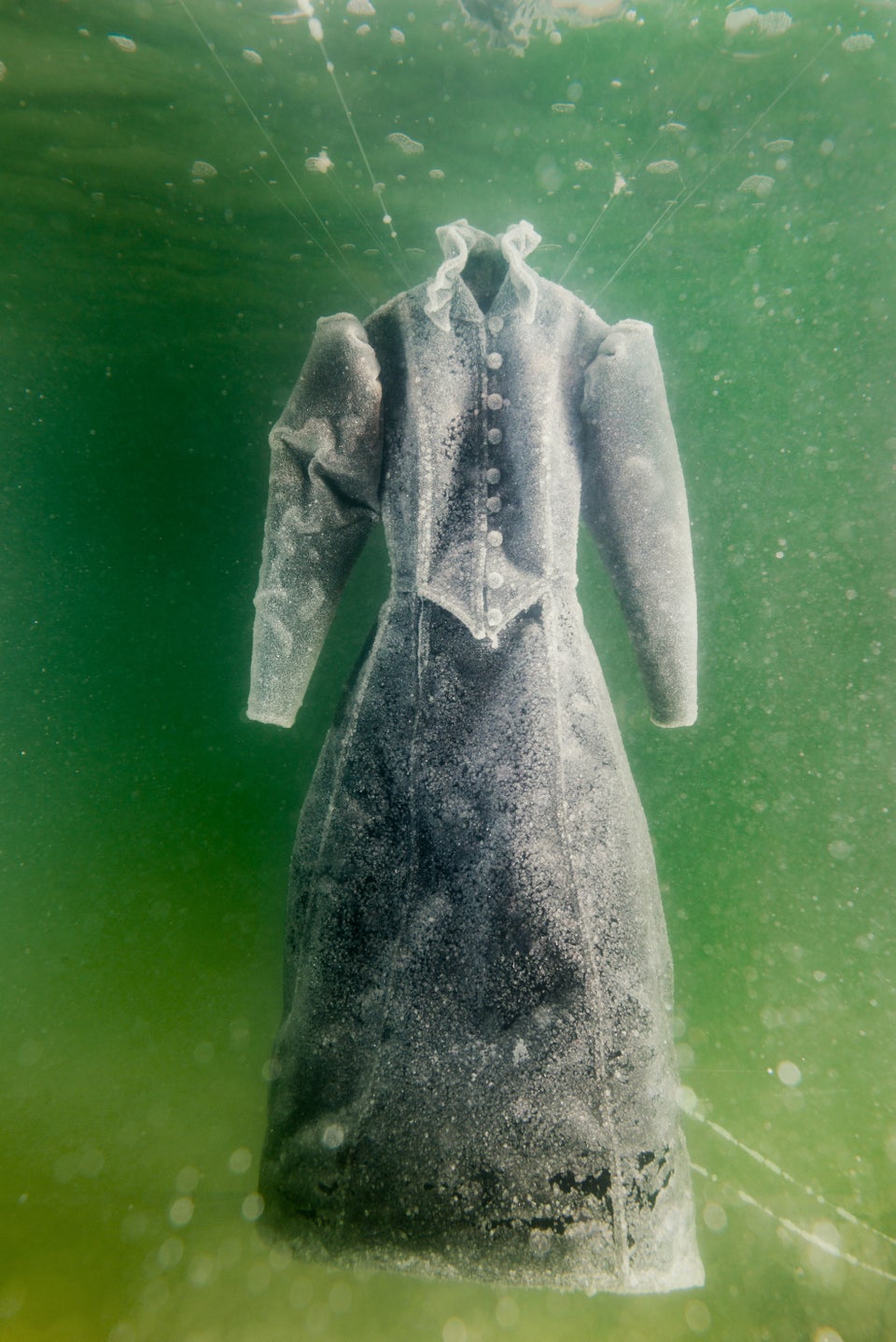 Dead Sea Dress
Popular in the Community