Drew Barrymore and Corey Feldman reunited on "The Drew Barrymore Show" this week, providing peak '80s nostalgia and details of their first date. (Watch the video below.)
The former child-star couple had not seen each other in 25 years but clearly, the connection remained.
"Do you remember our first date?" Feldman asked. Barrymore asked him to jog her memory.
"What happened was, I get a call one day," Feldman said. "My grandmother says, 'We got a call from Steven [Spielberg's] office, and the little girl from 'E.T.' wants to meet you because she's got a crush on you.'"
"Oh yeah, I did, the biggest," Barrymore chimed in.
Both performers have ties to Spielberg from early in their careers. Barrymore starred in the Spielberg-directed "E.T." (1982) and is the famed filmmaker's goddaughter. Feldman appeared in "The Goonies" (1985) and "Gremlins" (1984), which were co-produced by Spielberg.
Feldman said Barrymore's mother, Jaid, wanted to coordinate the "playdate" and he was all for it. He said he was 12 or 13 at the time, while she was 10 or 11.
The two were driven to the movies. "We walked across the street, and you put your little hand up for me to hold," Feldman said. "And I held your hand, and we walked across the street."
"I don't remember what movie we saw," Feldman continued, "but I remember all that."
The two stayed friends and Barrymore noted that they "properly dated" for a brief time years later. They shared another memorable date at the 1989 Oscars.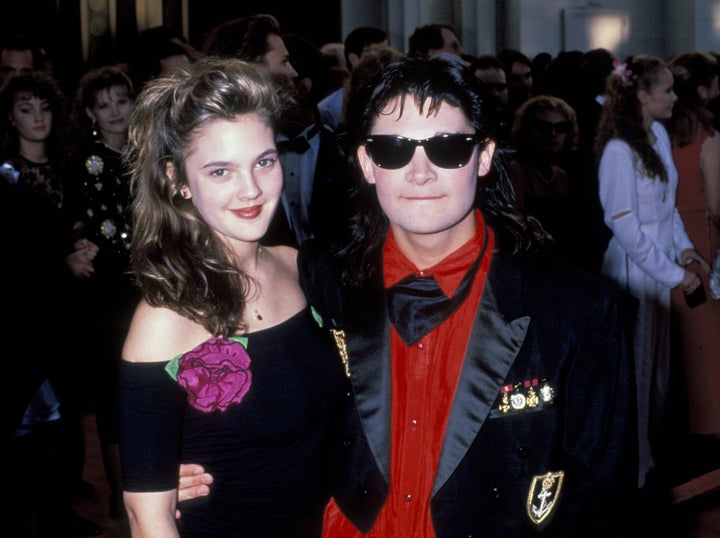 "I just thought we were having so much fun," Barrymore said.
"We were such the great little, cute little item for like the three months we lasted or whatever. But it was adorable," Feldman said.
Popular in the Community