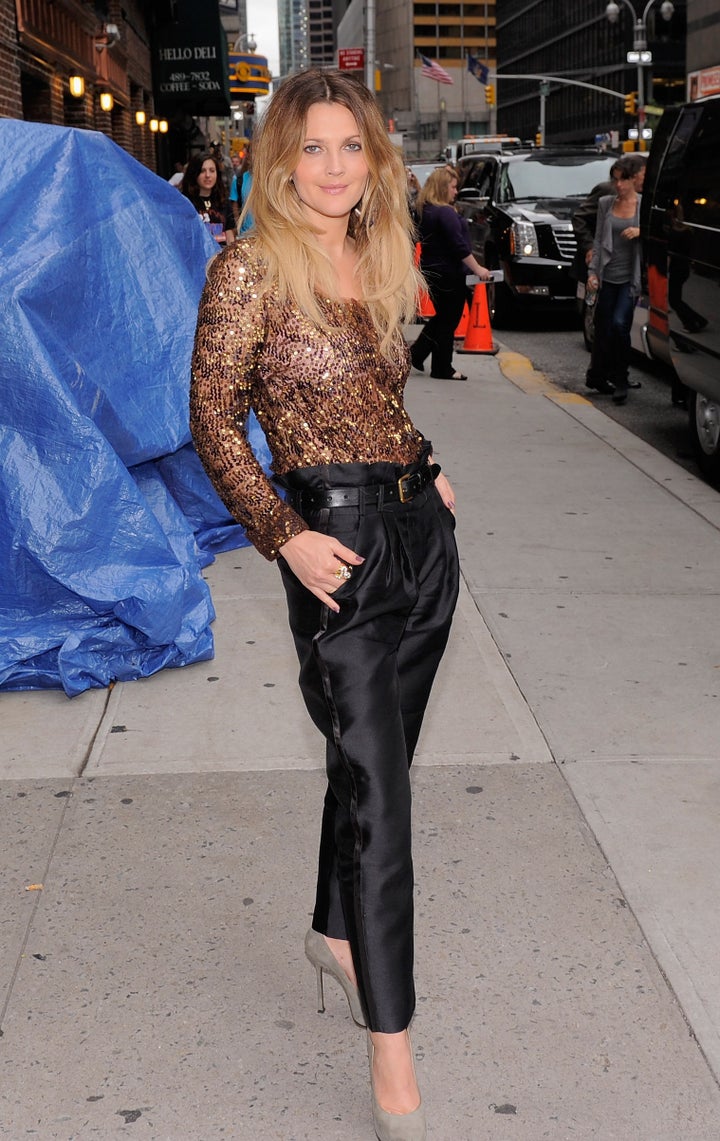 Drew Barrymore gives an interview to the London Daily Standard in which she talks about her new romantic comedy 'Going the Distance' and what it was like working with her boyfriend, Justin Long.
Drew also rips into the previous reporter she had spoken with, calling her a bitch and discussing the violent things she wanted to do to the woman:
I gesture at the clippings on the table and say I'm exhausted reading about her "wild child" past. Does she ever lose patience talking about it?

She nods angrily. "You should have heard this bitch I had to do an interview with before you. God, I wanted to punch her, she would just not drop the youth thing. I have no problem talking about it. I am not someone who is ashamed of my past. I'm actually really proud. I know I made a lot of mistakes, but they in turn were my life lessons.

"It's actually good to get it done young and have a great life later. But yeah, man, I wanted to rip this woman's face off. She just would not shut up about it."
Drew is not known for being a closed book about her personal life. She recently talked about her success at phone sex.
Support HuffPost
The Stakes Have Never Been Higher
Popular in the Community