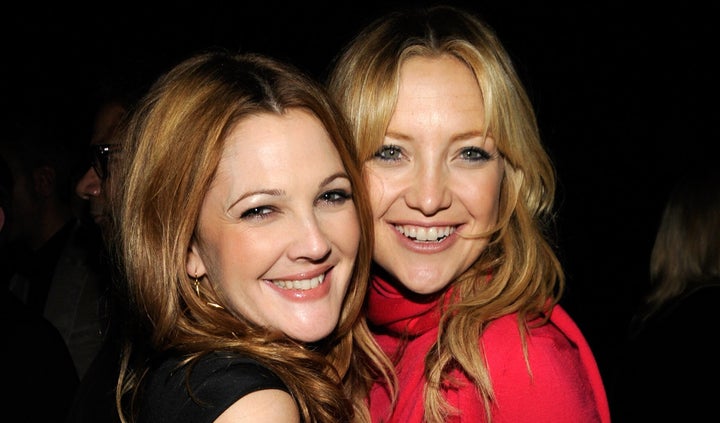 Hudson appeared on "The Drew Barrymore Show" Thursday, and the two actors quickly began chatting about how they have both dated a Wilson brother. Barrymore dated Luke Wilson in the late 1990s after meeting on the set of their 1998 movie "Home Fries." Hudson dated Owen Wilson in the 2000s after sparks flew during the filming of 2006's "You, Me and Dupree."
Both actors admitted on the show that they weren't in touch with their exes, but were pretty sure they still had their numbers.
"I feel like we should prank-call them," Barrymore said.
"We should do it on the show," Hudson agreed.
After a commercial break, that's precisely what Barrymore and Hudson decided to do.
In a video obtained by Entertainment Weekly, the two women call a number they believe belongs to Luke Wilson, but they end up speaking to a Lucas Wilson.
And then things get real weird.
"You looking for the actor? That's not me," Lucas Wilson says with a laugh over speakerphone.
"Which Luke is this?" Hudson asks. "How do you know Drew Barrymore?"
"I was in her movie, 'Never Been Kissed,'" Lucas Wilson says, referring to Barrymore's 1999 romantic comedy.
"It's another Luke!" Hudson says excitedly, as Barrymore makes a facial expression that clearly conveys she has no idea who this Luke on the phone is.
"I'm so sorry! We're crank-calling people right now," Barrymore says nervously.
After some confusion, Barrymore then awkwardly blurts out: "Hi, it's Drew, it's so nice to hear from you! I'm ... I'm so sorry!"
Barrymore then explains that she'll call him back later to explain why the "hell" she randomly called him.
"It's no problem," Lucas Wilson responds. "It's always nice to hear from you."
"Are you single?" Hudson then asks, upping the chaotic energy and causing the audience to laugh. "This is Kate Hudson who you're talking to."
"What am I, on a TV show?" Lucas Wilson then asks.
"Um, yes, actually," Barrymore says.
But Lucas Wilson proved to be a good sport about the whole thing.
"Will I end up on the cutting room floor?" he joked.
Barrymore then thanked Lucas Wilson for being as "cool" as he was during their very odd exchange.
"For someone who is being cold-called on the phone, your behavior is absolutely stellar," Barrymore said.
Here's hoping that this stellar behavior is enough for Barrymore to put Lucas Wilson in another one of her movies.
Popular in the Community