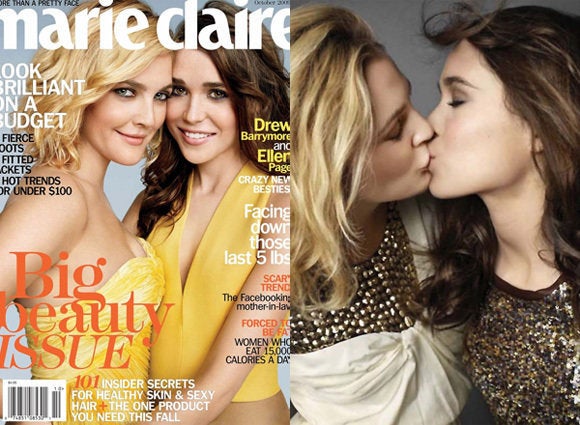 "Whip It" director Drew Barrymore and film star Ellen Page grace the cover of Marie Claire, give an interview and share a kiss in the October issue.
"Ellen has such a beautiful body, and I personally battled with my own body image for years. I used to tell myself, 'You can't wear anything sleeveless or strapless.; And all of a sudden I was like, 'What if I just didn't send such negative messages to my brain and said, wear it and enjoy it?' And now I'm more comfortable in clothes than ever."

Drew added, "She was in her frickin' bra and with an open jacket and hot-pink shorts, skating around the rink with red lips and... and she was sexy as a mother.... a feral creature. It was great.

PHOTO: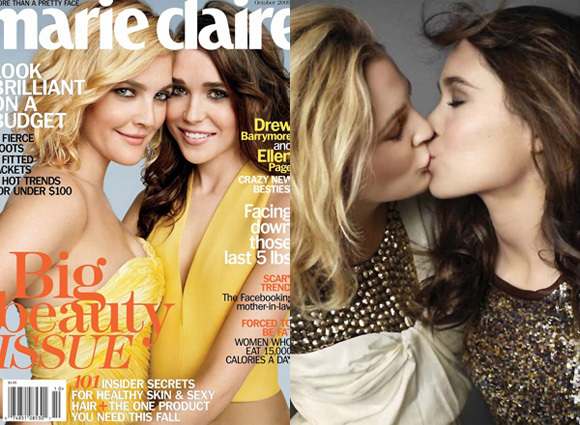 WATCH the 'Whip It' trailer:
Popular in the Community