In case you haven't been watching the clip on repeat ("I've peeled some peppers!"), Barrymore and Stewart both participated in a cooking segment for the daytime talk show, where the queen of Connecticut pretty much refused to acknowledge the actress' presence in the kitchen. It was a TV moment sent from the heavens.
Barrymore hilariously tried to insert herself into the conversation to no avail. Martha treated her more like a disruptive child who had somehow stumbled onto set, than a fellow guest on a talk show. Ellen just stirred the pot. No pun intended.
According to Barrymore, there is no bad blood between the two (Not everybody has to write a song, Taylor) and she says all three of them were in on the joke.
"We were all doing bits," she told "WWHL" host Andy Cohen. "We had just seen each other at this holiday event. We were actually bonding over that. And then we actually took a really cute picture, a selfie, together afterwards. And she was really nice. I think that when she's in work mode, I'm a goofball and she's, like, keeping it on point. And then Ellen was doing her own thing because she's a real goofball in the kitchen so I think it came off that way for comedy because she was the nicest person to me offline."
Barrymore also took time to play our favorite game in late-night, "Plead the Fifth." She answered questions about ditching her teenage date with Christian Bale, a movie she regrets, and how she wound up marrying Tom Green, the biggest conundrum of them all.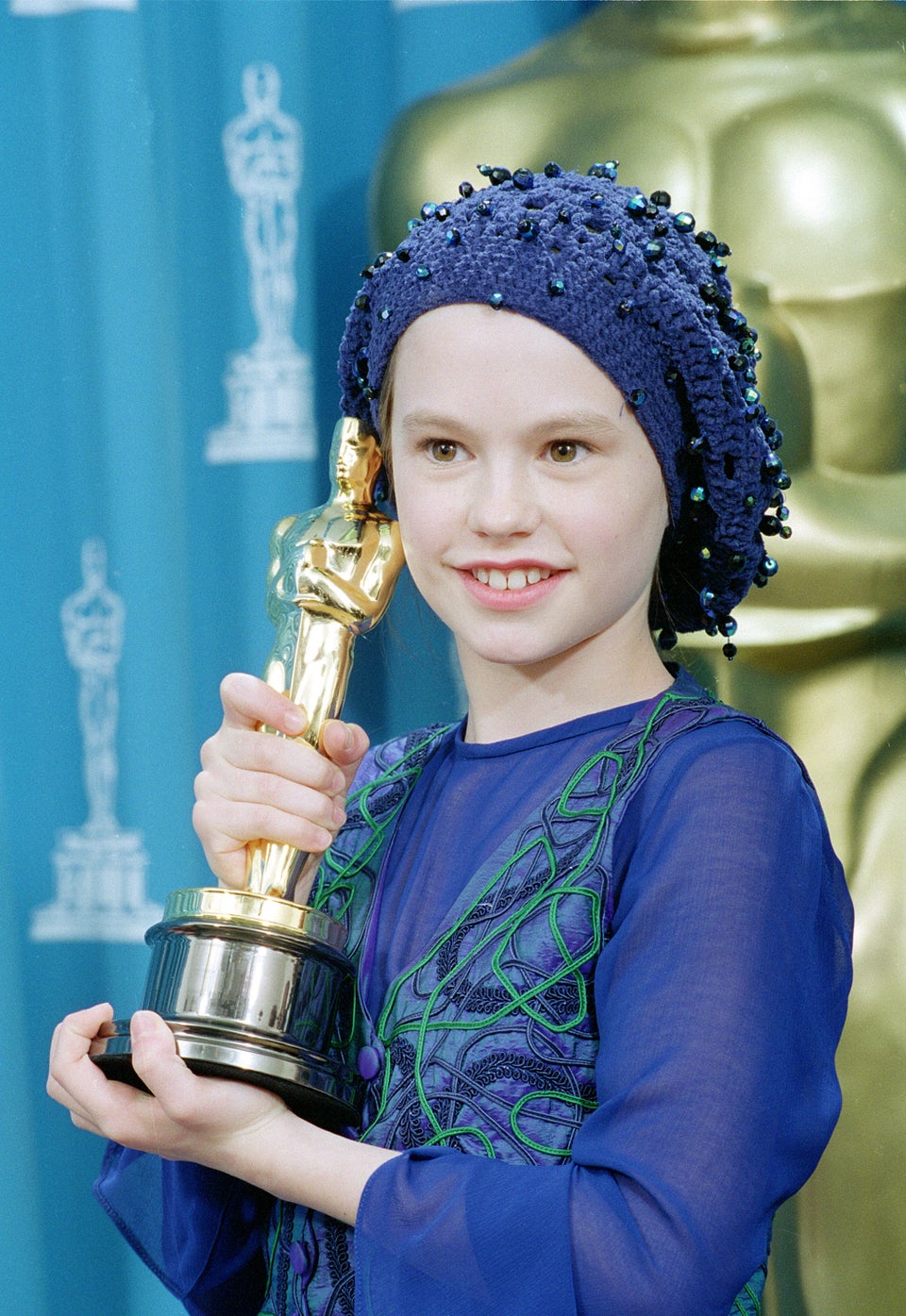 Child Stars: Then And Now
Support HuffPost
The Stakes Have Never Been Higher
Popular in the Community