As a young performer in a famous family, Drew Barrymore didn't have a normal childhood. Barrymore, now a 43-year-old Hollywood star, told Jimmy Kimmel on Thursday that Madonna, Billy Idol and Grace Jones were at her 12th birthday party.
But perhaps the crowning moment of childhood privilege came years earlier, when she met Princess Diana. Kimmel dug up a photo of Barrymore, at age 7, handing Diana an "E.T." plush toy at a 1982 "E.T. the Extra-Terrestrial" screening in London while director Steven Spielberg looked on.
"I remember it like it was yesterday," Barrymore told the late-night host. "It was the most exciting moment for me to meet a real-life princess, the real-life princess, the people's Princess. Diana was and is and will always be the epitome of a woman that all little girls look up to."
When Kimmel kiddingly asked if the princess threw the gift in the garbage, Barrymore continued to gush about the popular royal. "She was so kind and so nice."
Barrymore said she also remembered the paternal gaze of Spielberg, her godfather, basically telling her not to "mess up," she said.
Watch the clip above to get the full royal reminiscence.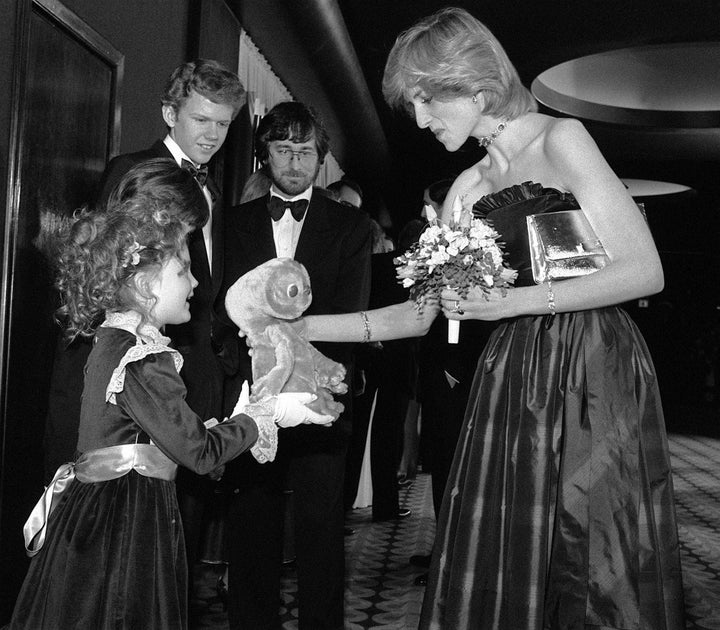 REAL LIFE. REAL NEWS. REAL VOICES.
Help us tell more of the stories that matter from voices that too often remain unheard.