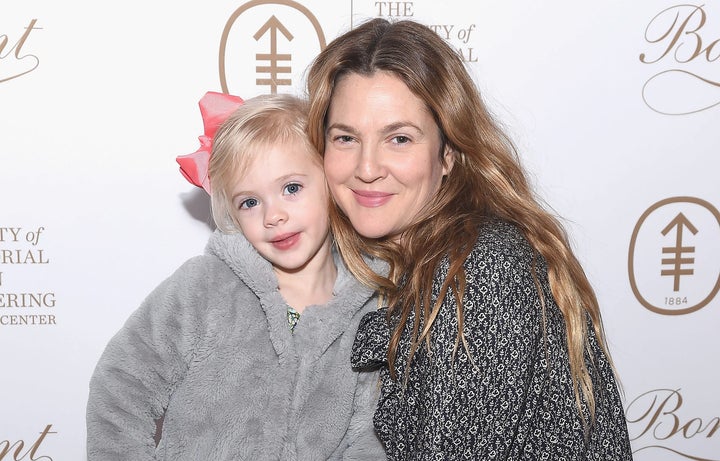 To celebrate her daughter's third birthday, Drew Barrymore wrote a sweet Instagram post that sums up a parent's love.
On April 22, Barrymore's daughter, Frankie, turned three. That same day, the "Santa Clarita Diet" actress posted a photo of Frankie on Instagram along with a birthday shout-out for her "little fairy" and "Earth Day girl."
"I love you and your sister bigger than the universe," she wrote. "And bigger than time and space."
Barrymore added that Frankie and her older sister, Olive, have taught her the "meaning of [her] life" while also highlighting the importance of "simple pleasures."
"From day to night and every minute in between, you are both my favorite part of life," she wrote.
Since welcoming her two daughters, Barrymore has offered her fans a glimpse of her life as a mom ― ups and downs included. The actress has faced serious parenting issues head-on and has been vocal about unrealistic expectations for postpartum bodies and her experience with postpartum depression.
Barrymore has also highlighted the funnier side of parenting. In February, she shared a comical story with late-night talk show host Seth Meyers about Olive having a meltdown at Disney World and joked about what it's like to be prepared as a parent.
"You cannot predict," she said. "I think you should have like 10 consistent tools in your arsenal."