Drew Barrymore covers October's Harper's Bazaar, and in the interview she talks about her boyfriend, body and career. Here are some excerpts, read the whole thing here.
On Justin Long:
"He's the cat's pajamas. I couldn't love, respect, admire, and enjoy that individual more than I do. It would be physically impossible for me to have any more giggly joy at this person."

On her lifestyle:
"I actually really love to lie in bed, watch TV, be a total sloth, and eat my favorite food: Kraft macaroni and cheese. Last night I was watching The Next Food Network Star, eating mac and cheese, and feeling grand. And that was after I wore a sequined Givenchy gown with giant holes cut out of it."

On her body image:
"I feel like some of my baby fat is going away, and that's not just physically, it's psychologically. I think that your body is in tune with your mind and your spirituality and your heart. If things are going better, I just think you look better."
On being photographed:
"There is some lighting where I absolutely resemble Shamu. People have to know that you pick the best pictures where the lighting is beautiful and the angles are right and the body positions are gorgeous. And then, guess what, you turn, sit, hit the wrong light, and your belly flaps over and we all look human again."
PHOTO: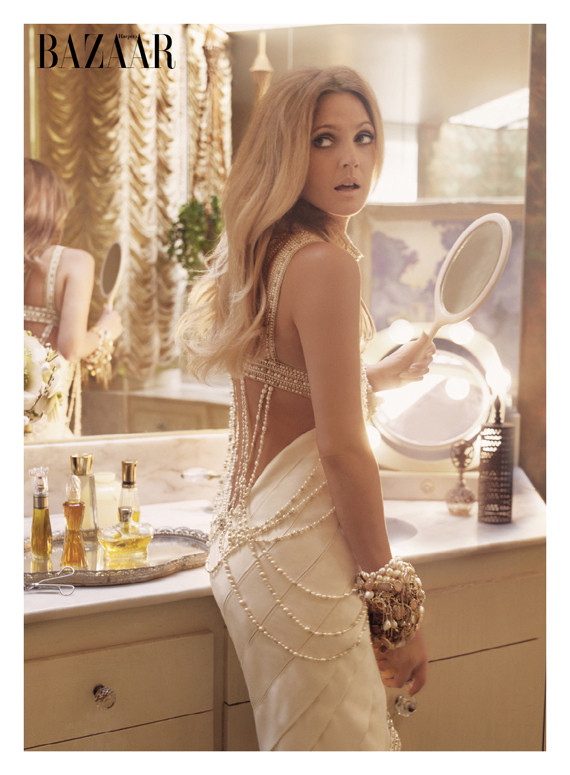 Popular in the Community