It's not every day you get to sit down at a dinner table with a celebrity and discuss life over wine and cheese. But Monday was a different (and special) kind of day.
The wildly entertaining Drew Barrymore hosted a small gathering in New York City to celebrate the launch of her new wine, Barrymore by Carmel Road Pinot Grigio -- and HuffPost Entertainment was invited. Alongside her team, her collaborators at Carmel Road Winery and a select few members of the media, the seasoned Hollywood star sipped a glass, or two, of her tasty creation and discussed everything from her life at home with husband Will Kopelman and their daughters, Olive and Frankie, to her passion for macaroni and cheese.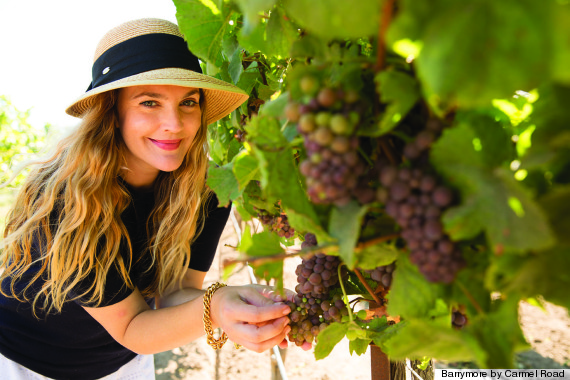 Drew Barrymore at Carmel Road Winery in Monterey County, California.
"I did my makeup in the bathroom," Barrymore giggled as Carmel Road winemaker Kris Kato complimented her on the Barrymore Wines publicity photo shoot, which was taken in windy California conditions. "I really just feel very fortunate to work with someone who's so passionate in the vision that she has," Kato added. "It's made the collaborative process really, really fun."
"I just love wine," Barrymore chimed in. "And it was the right thing to do for me to start with a Pinot Grigio because I think that's where my wine journey as a wine drinker started -- was drinking Pinot with my girlfriends. That was pretty much the greatest way you could spend time, just girl-talking and sharing what your day was [like]."
But beyond booze, the biggest takeaway from the night was Barrymore's laid-back and down-to-earth presence. She treated each guest as if they were her best friend, whether she knew them for a minute or 25 years. Her interests are universal. "'Sex and the City' and mac 'n' cheese. That's a perfect night in my opinion," she said, adding that her daughters aren't involved in the binge-session. "By myself, I'm so excited about it."
"D, your wedding was a perfect example of hosting. The absurdity, the greatness [of food] at your wedding was ..." Barrymore's friend announced to the group, leading the actress to reveal the seemingly never-ending menu.
"A giant raw bar, chef's pairing with special appetizers -- I call 'em poo-poos, whatever you want -- with pairings of the wines. There was the most amazing fried chicken I've ever tasted in my life [by] Suzanne Goin. And then Escuela Taqueria had the best taco bar I've ever seen in my life. And then when we left, the burger truck to soak up that booze on your way home and eat a delicious gourmet cheeseburger."
(At this point, we began wondering if our invitation got lost in the mail ... and came to the conclusion that it must have.)
All in all, this evening with Drew was a one-of-a-kind experience, considering not a lot of A-listers allow strangers to become a part of their "posse" -- even if it's only for an hour.
"If anybody wants wine we have it," Barrymore said in closing. "And we'll ship it to ya!"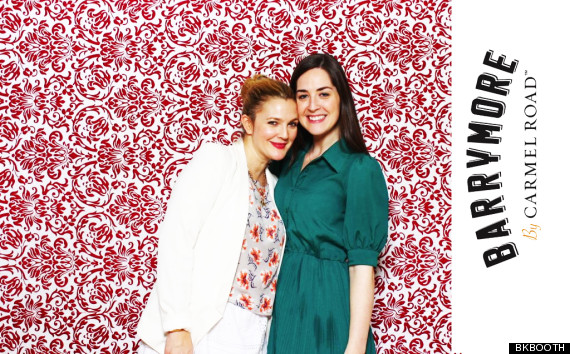 HuffPost Celebrity Editor Leigh Blickley and Drew Barrymore.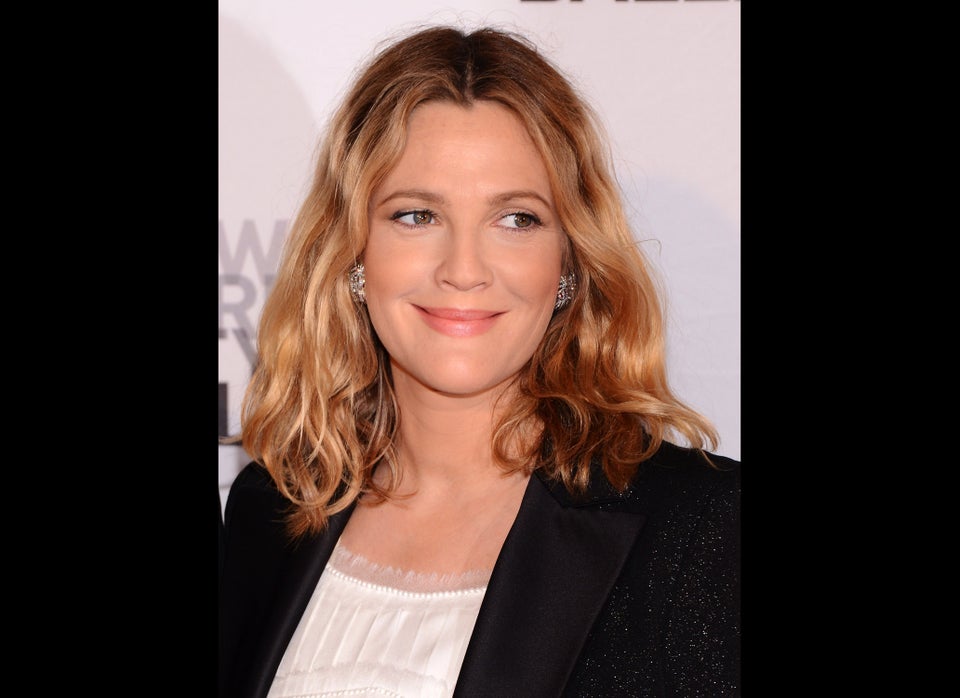 Drew Barrymore
Popular in the Community