Drew Barrymore is encouraging her children to support love and equality in the face of hate and intolerance.
The actress's 4-year-old daughter Olive attended the Women's March on New York City on Saturday with her dad, Will Kopelman. The following day, Barrymore posted an Instagram photo of Olive on her dad's shoulders holding a sign that reads "I like unicorns and reproductive health care for all."
The adorable sign features Disney characters, including Princess Anna and Queen Elsa from "Frozen." The mom captioned the photo, "Proud of my daughter and her dad."
Barrymore and Kopelman divorced last year but she remains close with her ex and his family. Following the March, the actress also posted a photo of her daughters' grandmother, Coco Kopelman, and aunt, Jill Kargman, at the event with Kargman's children, Ivy and Fletcher.
Ivy holds a sign with a quote from Drew: "I don't want to sit around and hope good things will happen. I want to make them happen."
"This is my family," Barrymore wrote in the caption. "The fact that Ivy made a sign with something I said, well, I might be the most proud I have ever been. My life has been a straight line to learn from women. Follow them. And celebrate them. Tell stories for them. And above all, be inspired by them."
She added, "Let's let this fire burn brighter every day and do not let it fade. Let's take it all the way! We owe it to everyone who has already fought for dignity and freedom. Let's show all the girls that to become a women is the most powerful thing! But I also thank all the men who stood with us. This was about equal rights after all and for all."
"I love women," she wrote. "I live for my two daughters. And I am full of pride and unity with all women today."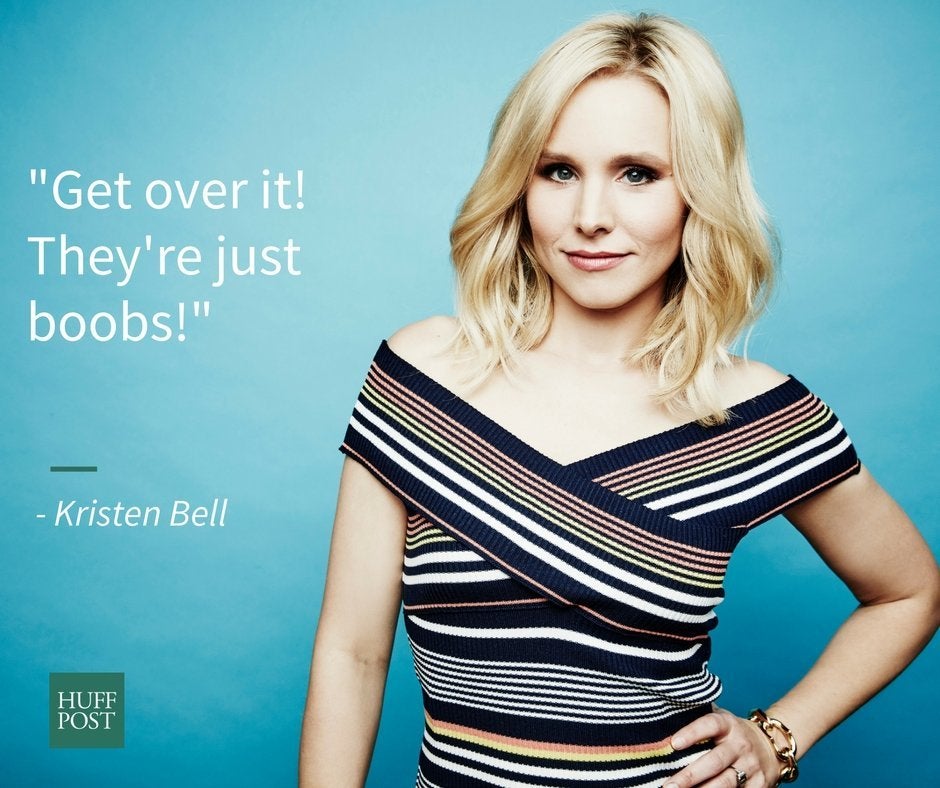 Celebrity Moms Who Have Stood Up For Breastfeeding