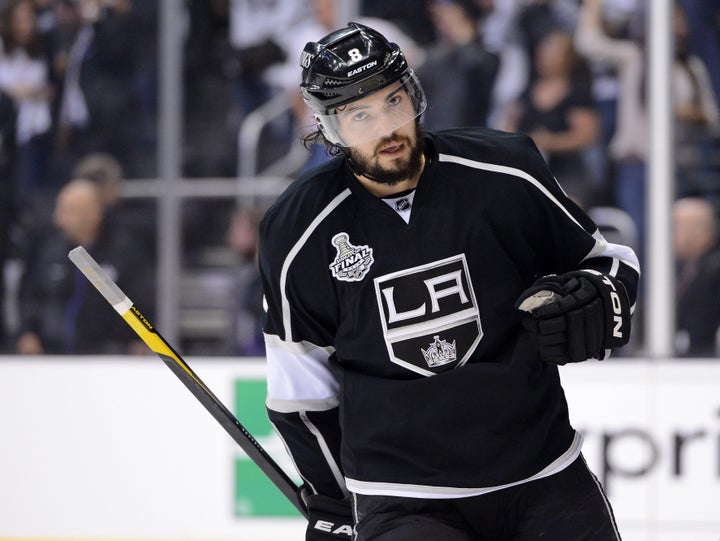 The Kings' top defenseman is currently being investigated for an alleged sexual assault that took place back in March, reports TMZ. The attack reportedly stems from his humiliation at being rejected by the alleged victim in front of teammates, said police.
The alleged victim, a woman, called Doughty an "a**hole," which prompted laughter from the team, who were all gathered at a Hermosa Beach bar, according to TMZ. According to the alleged victim, she and Doughty went home together later that evening, when the alleged sexual assault took place. At this point, there are differing reports about whether the alleged attack took place at his or her home.
Sgt. Robert Higgins of the Hermosa Beach police department told the LA Weekly that surveillance video from the restaurant shows at least the first part of the encounter, but that the case could come down to "he said, she said."
Sgt. Higgins also revealed that parts of the investigation appear to have been blocked by the victim herself. Police asked her to call Doughty so they could listen to the conversation, but she refused, reports the Los Angeles Times. Higgins also mentioned that both police and the district attorney's office found "credibility problems" with the alleged victim, notes the Times.
Official word from the Los Angeles County District attorney's office is that evidence in the case is still being reviewed. Sandi Gibbons, spokesperson for the district attorney's office, told The Huffington Post to expect a decision on whether or not to file charges against Doughty by the end of the week.
Doughty is one of the NHL's top defensemen. Originally from London, Ontario, in Canada, he was a Norris Trophy finalist (awarded to the league's best defenseman of the year) and an Olympic gold medal winner in 2010. Most recently, he won the 2012 Stanley Cup championship with the LA Kings.
Doughty signed with the Kings in 2008 when he was only 18 years old, and in 2011 he agreed to an 8-year, $56 million contract -- making him the highest-paid player on the team.
Before You Go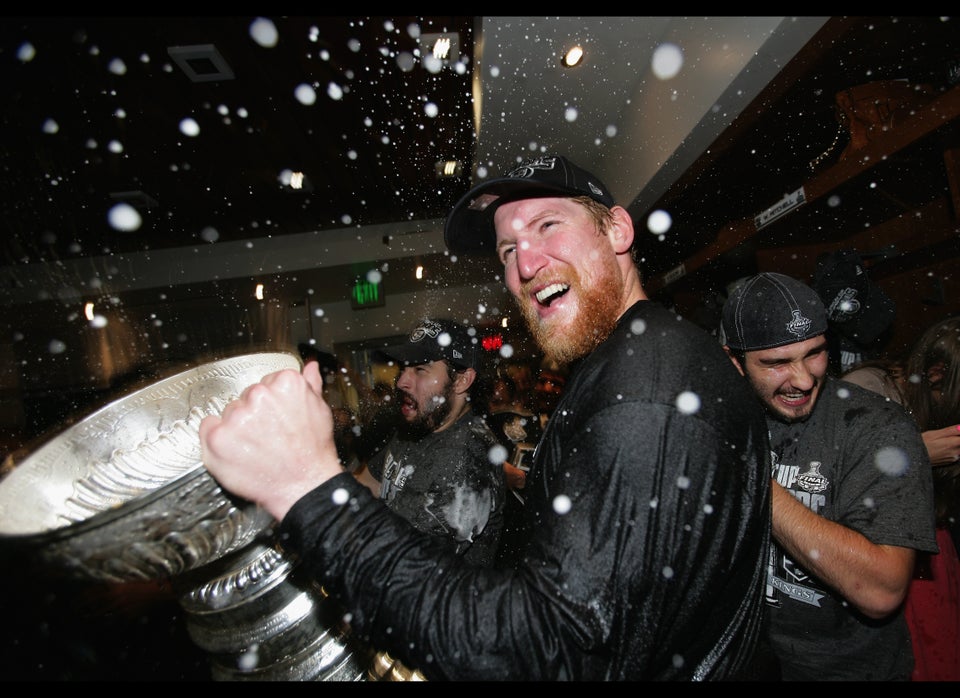 LA Kings Win Stanley Cup
Popular in the Community