What do we gain ― and what do we lose ― when gay people are able to get married, just like everybody else?
In the show, Droege and a group of friends are gathered in Palm Springs, California, for a wedding ― a wedding where guests aren't supposed to wear bright colors or bold patterns. What emerges from the complicated history and dynamics between Droege and his group of (invisible) friends raises questions that many LGBTQ people are grappling with as queer identity becomes increasingly mainstream.
Droege talked to HuffPost about the genesis of the production and what he hopes viewers will take away from his performance.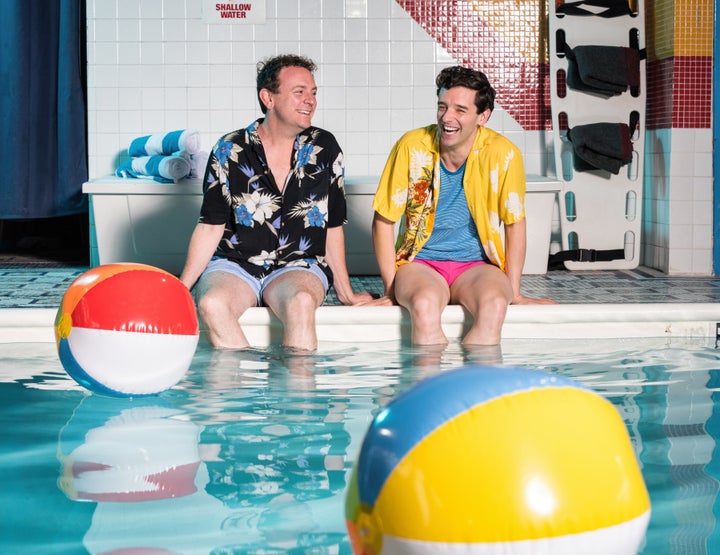 How did this show come about?
About four years ago, I got an invitation to a straight wedding asking the guests not to wear bright colors or bold patterns. My friend wanted a muted color palate at her wedding, and all of us were terrified of looking too bright or bold. It made me laugh, but also the phrase really stayed with me. Then gay marriage became legal and I immediately started seeing our culture pushing the wedding agenda hard on all of us. And I have a constant fear of us losing our queerness while taking steps toward mainstream acceptance. So I created this character who is vehemently against normalcy and who insists on being both bright and bold in the face of it.
What do you think gay men can see reflected about themselves and their culture in this production?
So many people have told me, "Oh my God, I am this character," or "I know this person," which really makes me happy. I wanted to create and portray someone who we don't often see represented in our entertainment, because I think we are afraid of being him or seeing him or being in his wrath!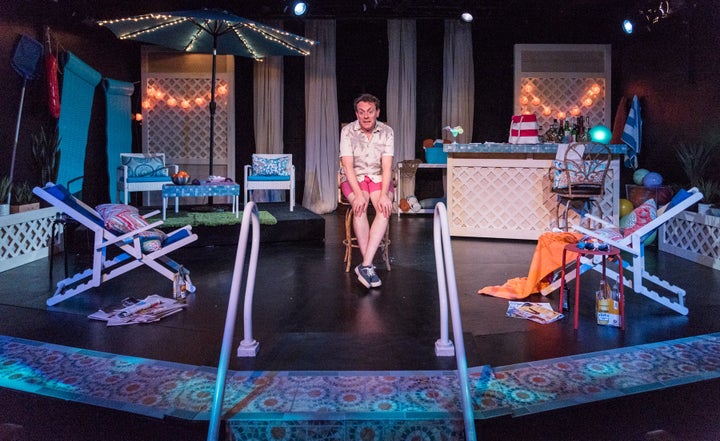 Why is a show like this particularly important or necessary right now?
I think the time has come to see complicated gay people who might be ugly messes and who aren't necessarily heroes or winners, but just people trying to be. I think we need to embrace our otherness and not try to keep up with the Joneses, gay or straight. And I think we all need to laugh and feel OK together. Now more than ever!
What do you ultimately want people, especially gay people, to take away from this show?
I guess I just want them to be nicer to themselves and to each other. That might be a crazy thing to say, given that my character can be a caustic nightmare at times, but inside he's desperate to be kinder and be treated with kindness.
What else are you up to right now?
I'm writing a couple of things right now ― a pilot that I will hopefully be in, and a movie that I probably will not be in. And I'll be on the TV reboot of "Heathers" for the Paramount Network in the spring.
Droege can be seen in "Bright Colors and Bold Patterns" at New York's SoHo Playhouse through Jan. 7. Jeff Hiller will then join the show for a six-week run beginning Jan. 17. Head here for tickets and information.