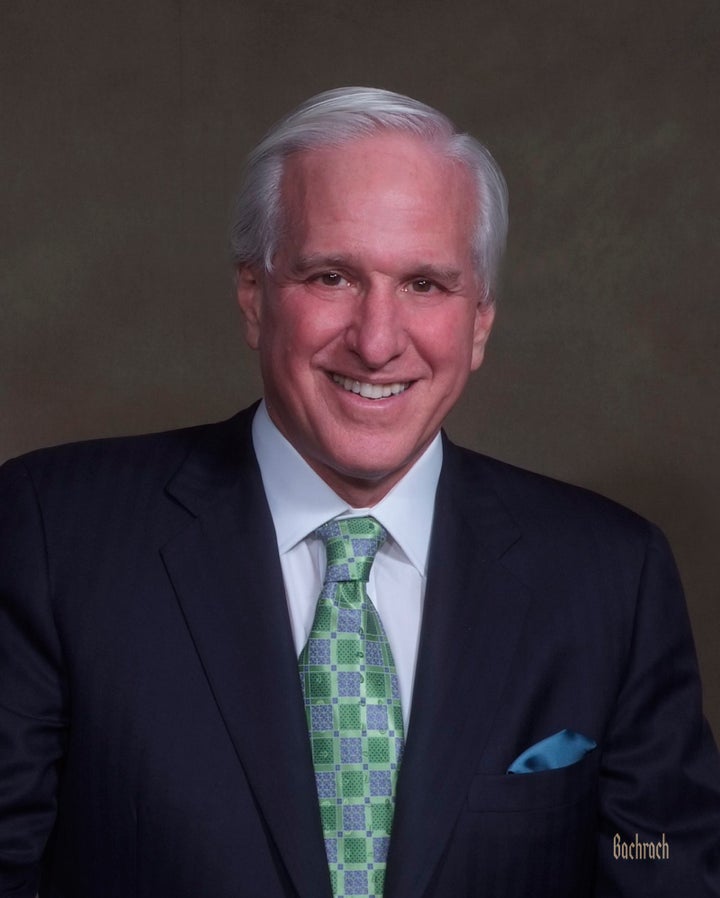 For 21 years, he has been recognized on the Best Lawyers in America list, the universally accepted guide to legal excellence. Locally, he has been recognized by Boston Magazine as one of Boston's top lawyers, and in 2011 he was selected as Boston's Medical Malpractice Lawyer of the Year by Best Lawyers. He consistently achieves record-setting verdicts and settlements including one of the largest personal injury awards in Massachusetts' history - $30 million including interest in a birth injury lawsuit. He has been named one of the most influential lawyers in the state by Massachusetts Lawyer Weekly and Martindale-Hubbell's national directory of lawyers has consistently awarded him the highest rating for legal ability and its highest rating for ethical standards. For more than two decades, he has chaired and lectured at continuing legal education seminars for the American Association of Justice, the Massachusetts Bar Association, Massachusetts Continuing Legal Education, and the Massachusetts Academy of Trial Attorneys. He has been a lecturer at Boston University Law School, Harvard School of Public Health, and Suffolk University Law School. He has been featured on Nightline for his pioneering work using focus groups to understand juries. He has been featured in a wide range of publications including Lawyers Weekly, Boston Bar Journal, and ATLA Law Reports, and his impressive wins have been featured in The Boston Globe, The Boston Herald, The New York Times, The Los Angeles Times and The Wall Street Journal.
His name is Drew Meyer of Lubin & Meyer PC, and he is the go to guy for families in MA, NH, and RI, who are dealing with the devastating consequences of medical malpractice. He has built a career by giving a voice to those who have been harmed by the medical community. He shared with me countless stories of families who have forever been impacted by mistakes and medical negligence; a seven year old girl needlessly dying from an unnecessary bone marrow transplant, a major birth defect caused by an inexperienced medical resident, misdiagnosed cancers, psychiatrists sexually assaulting patients, incidental findings never followed up on which ultimately lead to death, you name it. When it comes to heart-wrenching stories of families forever impacted by medical mistakes and negligence, Drew Meyer has heard them all and has spent his entire career, and the better part of his life, giving these families a voice for change. I recently spent an afternoon learning what it's like fighting against enemies whose weapons include lofty degrees and fences of insurance company legal bureaucrats who will do anything to conceal facts in the name of protecting the highly self-regulated medical industry that is, in many instances, so motivated by greed that profit is placed firmly before patients. He is the best of the best when it comes to fighting for those who have been impacted by medical malpractice. Here is Drew Meyer on what it takes to fight for truth, justice, and improved medical care for all:
Build Trust: One of the greatest challenges in his business, according to Meyer, is establishing trust with each new client. He says that he totally understands their concerns based on what his clients have been through. He says that the reason they come through his doors at Lubin & Meyer PC is because they put their trust in the hands of a highly qualified professional; their doctor, nurse, midwife, physician's assistant, psychiatrist, dentist, or other medical professional, and they were ultimately harmed by that person. He says that his first order of business in sitting with a client is to listen intently in order to fully understand their plight and his second order of business is to answer the question that every client is thinking, but usually unwilling to express, "Why should I trust you?" Meyer says that the easiest way to establish trust at the beginning of their attorney-client relationship is to share stories of families who have experienced comparable travesties. Meyer says that the clients often feel angry, embarrassed, and guilty for what happened, often blaming themselves for not having known the possible outcome of a particular medical procedure. He says that when he starts to share some of the thousands of stories of people in similar situations, the client begins to see that they are not the only family devastated by unimaginable loss at the hands of a negligent medical professional. As well the client begins to learn that Lubin & Meyer is a place they can trust to give them a voice against a well-armed and well-funded enemy. Most importantly of all, says Meyer, clients begin to understand that they are not at fault for the tragedy which has brought them all together. Meyer says that fighting for justice requires uncovering the truth, and the only way to do that is to establish trust with the warriors and whistleblowers who are willing to step forward to share their story.
Understand the Motivation: Meyer is known in the legal community for his multi-million dollar medical settlements. He has won more settlements in the tens of millions of dollars than he can count. That being said, he says that the key to his success as a medical malpractice attorney is his understanding that very rarely are his clients embarking upon the very long road to justice for the money. He says that sometimes the money is absolutely necessary to provide care for someone who will need lifetime assistance due to malpractice, such as the $30 million settlement for a child who was born with major birth defects due to the egregious negligence of an entire medical team. But more often than not, the monetary award is necessary to force change within the medical community. The thought is that a multi-million dollar settlement forces a medical community to re-examine their protocols. Often it does, says Meyer, but not always. That's why many of the settlements they negotiate call for much more than just a monetary settlement. In most cases, they negotiate for major changes in systems and procedures at hospitals and medical practices. He says that there are countless system defects within the industry and, in most instances, the patients at these medical facilities have no idea. For example, there are numerous facilities throughout New England that perform routine angioplasty, which is the unblocking of a coronary artery. However, if an artery or organ is punctured during the procedure many of these facilities are not equipped to handle an open heart surgery to fix it. Says Meyer, this is a defect in the system. He says if a procedure is performed at a medical facility a patient would reasonably expect that if something goes wrong, there's a back-up team and equipment in place to fix it. Such is not the case in many instances. As well, Meyer explained that many of the chief surgeons in the different departments of hospitals are known to double or triple book surgeries. So, says Meyer, a patient is scheduled for surgery, meets his chief surgeon, and assumes that the surgeon will be in the operating room the whole time. This is often not the case, says Meyer. The surgeon usually steps in to perform a specific piece of the surgery and then moves to the next operating room to work on that patient, while the rest of the team finishes the first surgery. What happens when something goes wrong in the first surgery and the chief surgeon is smack dab in the middle of the second one? Often, says Meyer, something catastrophic happens and eventually the family of the patient ends up at Lubin & Meyer. Meyer says that at the end of the day, his business has very little to do with multi-million dollar settlements, although they are good at winning them, but rather his business is about giving a voice to families who have experienced useless tragedy at the hands of a professional.
The Problem with Bias: Says Meyer, there is nowhere that a family harmed by the medical community can go, other than to an attorney. The medical industry establishes their own rules and standards of care. The boards and societies that oversee the medical community are funded by and run by people within the medical profession. He says that small changes have been instituted these past years, but it's simply not enough. For example, he says that you can visit the Board of Registration in Medicine to see if a particular doctor has paid out on a medical malpractice claim or has been disciplined. Meyer says it's not enough because these profiles only paint a tiny piece of the picture. He says that for such platforms to work, the entire veil of a medical professional's career should be lifted, exposing specific claims, settlements, and lawsuits. Furthermore, patients should be informed that such a platform exists, as most are currently unaware. Meyer says that because the industry sets its own standards and regulates itself, the job is left to upset patients and their families, and to the legal community to fix an entire profession. Meyer says that he would love to see a day when the medical community steps up to fix their own systems, procedures, and biases, but until that time, Meyer and his team will continue to seek truth and justice for those who can't go it alone.
The Bad, the Ugly, and The Good: Meyer says that he sees the worst of the worst in his business. He has represented thousands of families whose lives are forever changed at the hands of a negligent medical professional. He has seen death, devastation, and unimaginable tragedy in his career. But despite all that, he says he has also witnessed beauty, miracles, and the best of humanity. In fact, says Meyer, many of the calls that come into the firm are people who are medical professionals themselves who are asking for advice in dealing with serious systematic and life threatening defects that are happening within the medical bureaucracy where they work. He says that for all the bad he has seen, he has also witnessed thousands within the medical community who willingly step forward to speak up when things aren't right. At the end of the day, says Meyer, most go into the medical profession because they want to heal, cure, and help others, and so it's not surprising that there are great people who sometimes simply step up in the name of justice. Meyer says that it is these such medical professionals who offer him hope that a system that is very broken may someday somehow be fixed.
He is a champion for the innocent, lending a hand to those in need by giving them a voice against a community that will do anything to stamp it out. His advice to every civilian is simple; be your own best advocate. He says that when it comes to your own medical care or that of a loved one, speak up, be an aggressive consumer, and understand that you know your own body better than any medical professional. He says that his clients are the real super heroes who show the true courage of taking a stand against medical malpractice so that other families do not have to experience their pain and he will continue to honor their bravery by giving them a voice to make change. He is Drew Meyer, continuing the fight for truth, justice, and improved medical care for all.
Related
Popular in the Community