Drew Meyers is a dreamer. He is crazy enough to think that he can change the world. And I think he does that! Drew is an avid traveler, a game changer, a man who deeply believes in generosity and gratitude, in this amazing world, and - more than anything - in people and friendships. I've asked him a lot of questions, and these are Drew's answers...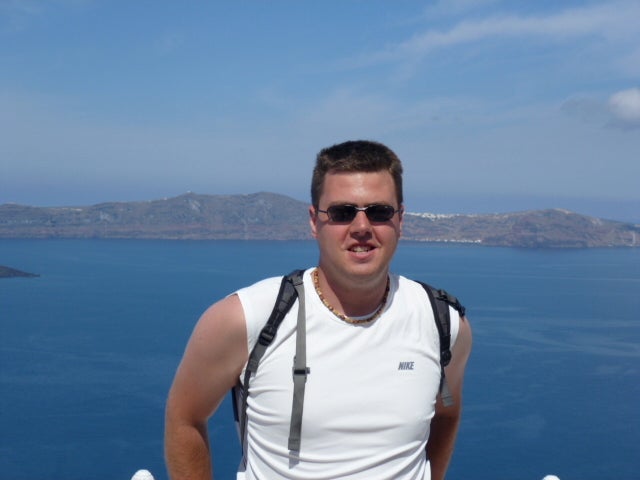 1. What is behind your success? Can you tell me, please, something that nobody knows about you?
Persistence, passion, and an unwavering belief that the world badly needs empathy more than anything else -- and lasting empathy is forms through conversations, friendships, experiences, and the deep understanding developed through in-person connections.
There's little no one knows about me, since I've been writing online for 10 years. Those who don't know me well, likely don't know that, contrary to my public persona, I'm actually extremely shy and it takes awhile for me to open up to someone. Part of that is simply my dislike for talking about myself, though I'm happy to talk your ear off if you ask about the work our company is doing to enable travel opportunities for everyone.
2. How did you get into your current line of work? Can you tell me more about Horizon?
There's definitely no short answer to that! There're a few aspects worth noting, these are aspects that have had large impact on my work. I grew up just outside Seattle. Later, I attended University of Washington, where I rushed SigEp — this was my first real experience with "community."
From there, I worked at Zillow from 2005-2010 and I learned the ropes of tech startups. Following my departure, I spent five years traveling heavily, both domestically and internationally. While traveling, I realized the difficulty in finding true "community" in locations across the globe.
Simultaneously, I realized that that the tourism industry rhetoric was wrong. Time and money are not the two biggest barriers to travel. The largest barrier to travel is actually a lack of community. I knew that this community barrier was an issue worth solving. There was a better way to help people travel.
Horizon enables travelers to find accommodation opportunities within their trusted network — think friends, friends of friends, and communities. Knowing someone in a new place through your trusted groups and friends changes your ability to visit and connect to that new place.
Using other startups as a comparison, Horizon is like bringing AirBnB + Couchsurfing right inside of your existing communities. We're growing fast and have 6,500 members across more than 130 countries.
We just recently added support for sublets, a scenario with clear financial incentives on both sides of the market. We're also developing an Android version (seldom a day goes by without someone asking about Android), which opens up a whole new potential market.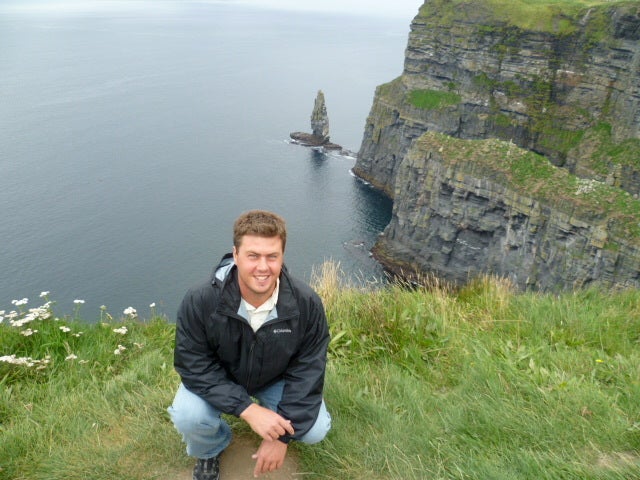 3. Are there certain things that you wish you could solve for?
One big challenge is finding the right dynamic for communities to use Horizon with their members. We want to give community groups the ability to connect members on their own terms. There are very few communities in the world powerful, or large enough, to warrant using an individual website or app, but that's the strategy most communities try. Usually this is due to privacy issues as well as maintaining brand control.
Over a long enough time span, consumers always win when it comes to technology. What consumers want is one place to access their entire trusted network — not separate interfaces for each of their communities. To me, it's a matter of when, not if, that becomes a reality.
4. What are some of your biggest wins in your career?
One I'm particularly proud of is releasing the first version of Horizon in March of 2015, following 18 months iterating on Oh Hey World before open sourcing the project & 12 months of development building Horizon. Even though self funding Oh Hey World cost me a great deal of personal money, we didn't solve the problem of making community accessible — this is a problem important enough to take another swing at.
5. What ideas are you most excited about these days?
The movement toward socially responsible business models is a great trend. Businesses such as Toms Shoes, and in the real estate industry, Giveback Homes (co-founders came from Toms). As a longtime microfinance supporter, I think Kiva Zip has been a fascinating experiment that seems to be gaining good traction.
Alternative funding approaches, such as Indie.vc, are a step in the right direction for making capital more accessible. The BRCK is an awesome piece of hardware I've been following since Erik Hersman showed it to me in Seattle last summer. Branch is working on financial services to the mobile generation. Bottom line, there's a lot to be excited about.
6. If you could have one thing in the whole world, what would you want most?
World peace, but everyone says that. The more interesting answer would be to have everyone in the world live their life with a deep understanding of the reality of everyday life throughout the world. If everyone understood the lives of those living on less than $2 per day, I assure you, priorities would be different (more minimalism & community, less consumerism).
7. What do you want your legacy to be one day?
Tough question. I'd have to say I'd like to be remembered as someone who bridged the opportunity inequality gap for people across the globe.
From my perspective, the only way to bridge that gap is by connecting people in a deeper way based upon common values, ideals, or beliefs, while bringing transparency to locations of "trusted community".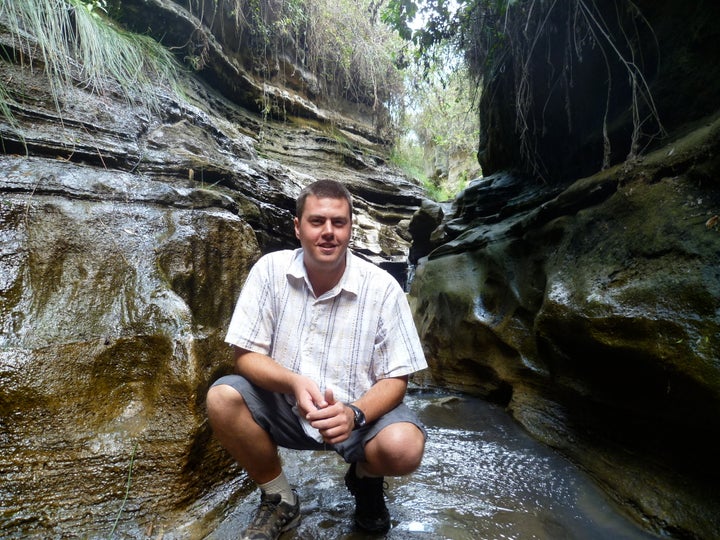 8. What is happiness to you?
It makes me incredibly happy to see people have the confidence and support network necessary to realize their dreams.
9. What's your biggest dream?
The disappearance of the life lottery that now exists; a world where you are born no longer dictates the professional, travel and lifestyle opportunities available.
Popular in the Community