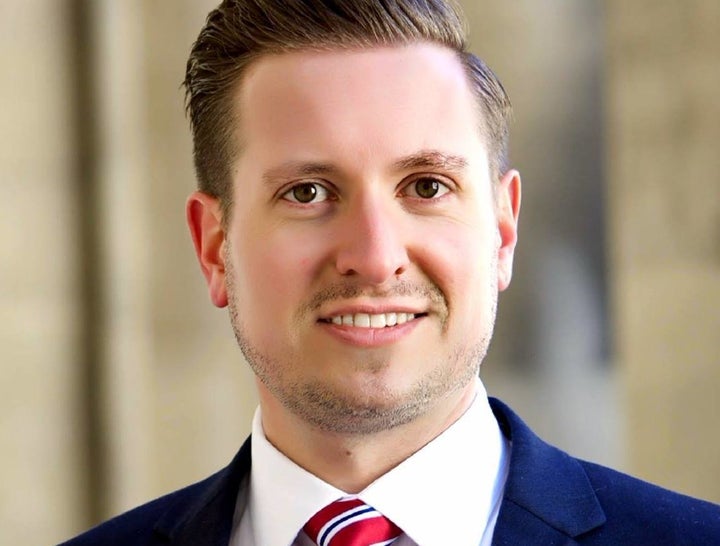 Until Tuesday night, Drew Gray Miller, the Libertarian candidate for Pennsylvania's 18th Congressional District, was treated like an afterthought by Democrats, Republicans and most news outlets.
Miller jumped through numerous bureaucratic hoops just to get his name on the ballot. His $2,000 campaign haul was below the threshold requiring him to report it to the Federal Election Commission but just enough for some social media outreach to his target demographic of high school seniors and college students.
Thanks to a January story in the Pittsburgh Tribune-Review, the best-known fact about the south Pittsburgh energy lawyer seemed to be that he lived outside the district's boundaries.
He was not invited to the televised candidate debates, and on Election Day he was still publicly pestering CNN, which he had provided with a photo of himself, to mention him as one of the choices on the ballot.
Then the election results came in. Miller had received 0.6 percent of the vote ― accounting for far more than the 0.2 percentage point lead Democrat Conor Lamb ended up holding over Republican Rick Saccone at the end of the night. (Lamb has declared victory, but Saccone is challenging the results.)
Suddenly Miller was the man of the hour, as pundits discovered that Miller's candidacy might have cost Saccone the race.
When CNN finally flashed Miller's photo on screen, his 20-person election watch party at Fat Head's Saloon erupted in cheers. They high-fived one another and took selfies in front of the TV as the party took a rowdier turn.
"I wouldn't call it a Cinderella story. But this is what the founders of our country wanted ― for an average person to run for Congress who's not backed by anybody financially," Miller told HuffPost.
But he rejects the underlying premise that any one candidate can be an actual spoiler.
"No candidate is entitled to somebody's vote. You have to earn somebody's vote," he said. "If you have to silence a third-party candidate because your candidate cannot win otherwise, that tells me that you either have a crappy candidate or a crappy message. And in the case of Lamb and Saccone, it's probably both."
For now, though, Miller appreciates the "notoriety" that comes with the label, he said. "This idea that I'm a spoiler or I took votes away from somebody essentially is ridiculous, but as long as it's getting me media coverage, I'm not going to argue with it."
It's attention that he hopes to use to spread the Libertarian gospel of individual liberty in all facets of life, including freedom from high taxes, marijuana prohibition and an overbearing surveillance state.
Ironically, up until Election Day, most of the emails Miller got from district political activists came from Democrats who were adamant that he would scuttle Lamb's chances at victory.
And there is not yet any available evidence that the people who voted for Miller would not have opted for Lamb ― or stayed home ― had Miller not been on the ballot.
Miller, 37, lives with his wife, Terri Butler, in south Pittsburgh. They have a French bulldog named Mugsy, and a chug (Chihuahua-pug mix) named Frankie.
Miller grew up in the northern suburb of Hampton, where he gradually identified more with the Republican views of his father than the Democratic leanings of his mother. However, a stint on the staff of then-state Sen. Jane Orie (R) several years ago soured him on the two-party system. In 2010, Orie was charged with theft and other criminal violations for using taxpayer resources on her sister's campaign for state Supreme Court justice. Miller had to testify against her.
"If you have to silence a third-party candidate because your candidate cannot win otherwise, that tells me that you either have a crappy candidate or a crappy message."
On the face of it, the Libertarian combination of social liberalism and fiscal conservatism does not have a natural constituency in the largely Roman Catholic, union-heavy 18th District. Lamb, for example, thrived with a message that was in some ways the inverse of Libertarianism, pairing economic populism with moderation on social issues.
Miller emphasizes that he is a "pragmatic" Libertarian, however. He backs having the government make birth control free and provide housing for homeless people, because he is convinced that the policies are empirically proven to save money over the long term.
And while he considers Social Security a "Ponzi scheme" and is "not thrilled" with the idea of Medicare, he realizes that immediately eliminating them would be a disaster. He prefers "weaning people off" of the social insurance programs.
Miller is not sure what his next step is. Libertarian activists want him to run for the state legislature.
Thanks to court-ordered redistricting, Miller's home will be in the new 18th District in the November midterm election. He might decide to challenge Pittsburgh's veteran Rep. Mike Doyle, a popular progressive Democrat in his eighth term in Congress.
For now, though, he is just happy to have landed even the slightest of blows against the dominance of the two major political parties.
"If you go into the voting booth and you're upset with the Republicans and you vote Democrat, what you're doing is rewarding bad behavior," he said. "If you want to send a real message to Washington, the only way to do that is to vote for a third-party Libertarian candidate."
Before You Go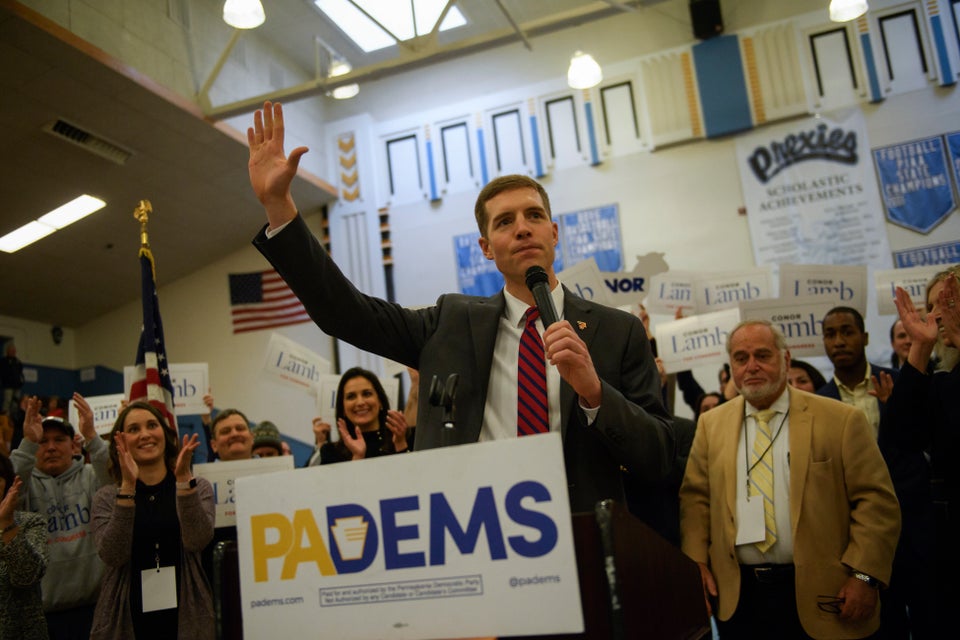 The Special Election for Pennsylvania's 18th Congressional District
Popular in the Community