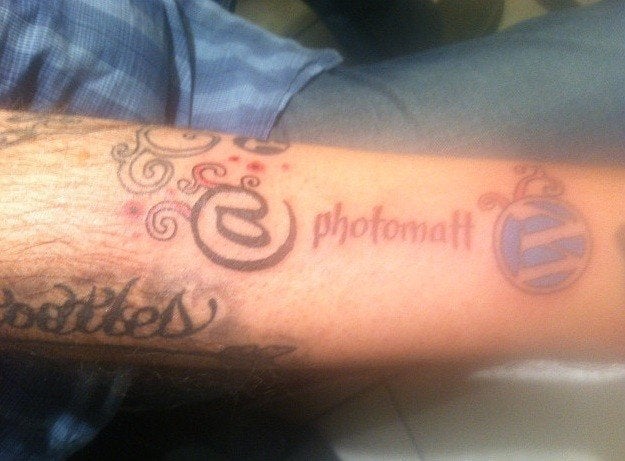 The name Drew Olanoff may be one that you have heard before. If you are a twitter aficionado (like me!), you may have once utilized the hashtag #blamedrewscancer. If you haven't, well here are a few things you should know: after being diagnosed with Hodgkin's Lymphoma in May of 2009, Drew encouraged people everywhere to blame his cancer for anything that may be irking them by ending their tweets with #blamedrewscancer. Whether they were recently issued a speeding ticket while hurrying to work, weren't able to resist a tasty treat while trying to trim down, or they too had been recently diagnosed with cancer, Drew took the stance that you have to "beat up on cancer to win...." To date, over 14,000 people have blamed Drew's cancer including celebrities like Alyssa Milano and the now controversial Lance Armstrong, and since then the blaming has only continued with Drew showing an incredible dedication and creativeness to continuing the fight against cancer.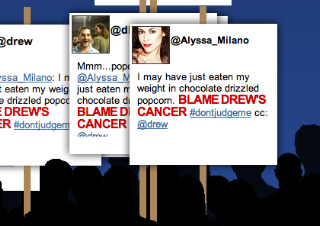 Sure, #blamedrewscancer caught on with people everywhere, making Drew a pioneer of social media, and we all wondered what he would do next. With the world watching in October 2009, Drew decided to auction off his Twitter username "@drew" in order to raise funds and awareness for the LiveStrong foundation. It didn't take long for another famous Drew -- actor and game show host Drew Carey -- to take notice. While Olanoff's initial goal was to raise $10,000 for the charity, which provides support for people affected by cancer, Carey would offer $25,000, up his bid to $100,000 and finally settle on $1 million. Carey said that if he received 1 million followers by midnight on Dec. 31, he would purchase the twitter name for just as much. Though he may have not made it to the destined follower count, Carey promised in January of 2010 that he would donate the $1 million if both he and the official Livestrong twitter accounts reached a combined total of 1 million followers.
With two unique (and successful!) campaigns under his belt, Drew Olanoff has continued his quest against cancer, never ceasing to amaze us with fundraising ideas setting him apart. Recently, Alex's Lemonade Stand Foundation was the target of a fundraising drive that held special significance, one that proved that Drew is certainly beating up on cancer (and winning!).
Nearly four years after being diagnosed with cancer, Drew was preparing to celebrate his 33rd birthday on Nov. 9, 2012. There was a time in his life when Drew wasn't sure that he'd make it to see this birthday, and though he has been in remission for three years, he is keenly aware of the ongoing struggles of those facing cancer. So, what could he do to celebrate this birthday milestone and bring attention to a cause he cares so deeply about? In true Drew fashion, he decided to auction off space on his body for a tattoo with all the proceeds benefiting Alex's Lemonade Stand Foundation. Drew set a goal of raising $9,999 for the cause, and stated publicly that he would tattoo the twitter handle of the person who made the largest donation onto his body. Sounds like a lofty goal, right? Again, Drew proved his social media prowess, exceeding his goal and raising $11,420.
So who was the lucky winner -- well, it was some guy named Matt of course. Matt was anonymous for a while, but it was soon discovered that his twitter handle @photomatt would become a permanent reminder of the good that Drew has done to fight childhood cancer - taking up residence on Drew's arm.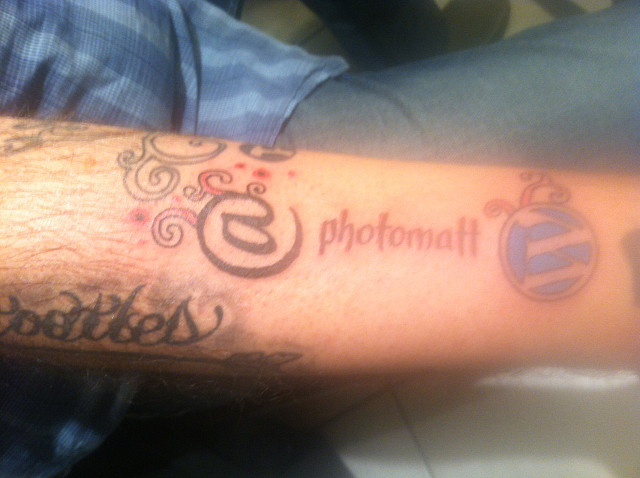 It is no secret that here at Alex's Lemonade Stand Foundation, we love Drew Olanoff. He's been a leader in social media, something that we have always tried to stay at the forefront of, but more than that, he has proven to anyone and everyone that will listen, that he is serious about beating childhood cancer. We applaud Drew for his efforts and anxiously wait to see what he will do next. Whatever it is, we know it will be unforgettable.
Calling all HuffPost superfans!
Sign up for membership to become a founding member and help shape HuffPost's next chapter