Prior to the sentencing, Judge Edward Burmila ruled that Peterson, 59, would not be granted a retrial. He shouted "I did not kill Kathleen!" during an unexpected outburst in the Joliet, Ill. courtroom Thursday. A Savio relative reportedly responded "Yes, you did!" and was ordered removed from court, the Chicago Tribune reports.
Peterson will be required to serve the entirety of his sentence. He spoke at length ahead of his sentencing -- for nearly half an hour -- and accused the media capitalized on his being an "obnoxious man by nature" and said the Lifetime movie about him "pretty much guaranteed" he would not receive a fair trial.
If he lives for the entirety of his sentence, he will be 97 years old by the time of its completion. He faced a maximum sentence of 60 years in prison in Savio's drowning death in a bathtub and a minimum of 20 years.
Peterson had divorced Savio a year before her death. His motive for killing her, prosecutors said, was fear that a pending settlement would wipe him out financially.

"We all got an opportunity to see a psychopath reveal himself in open court," [Will County State's Attorney James] Glasgow told reporters after Thursday's hearing as he called Peterson a "cold-blooded killer."
"This sentence needs to send a very strong message that this will not be tolerated," Glasgow said, according to the station.
Specifically, Steve Greenberg, who continues to represent Peterson, claimed that Brodsky should never have called Harry Smith, divorce attorney for Peterson's fourth wife Stacy Peterson, to testify during the trial, according to the Associated Press. Stacy Peterson has been missing since 2007.
Victim impact statements were read earlier Thursday by two Savio sisters and her brother.
"My loss of my baby sister is beyond words. There will be no more birthday parties, backyard gatherings, holiday celebrations or other family activities to share," Anna Marie Savio-Doman, Savio's sister, said Thursday, according to the Chicago Tribune.
Legal experts previously predicted that, though a Peterson appeal was practically inevitable, it stood little chance of success.
Before You Go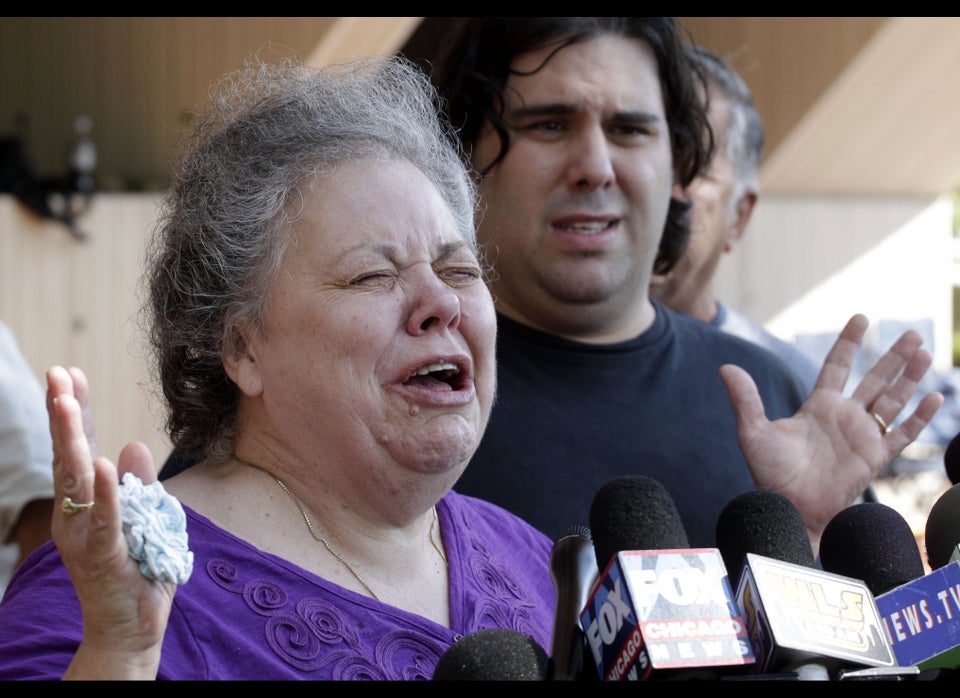 Drew Peterson Murder Trial
Popular in the Community