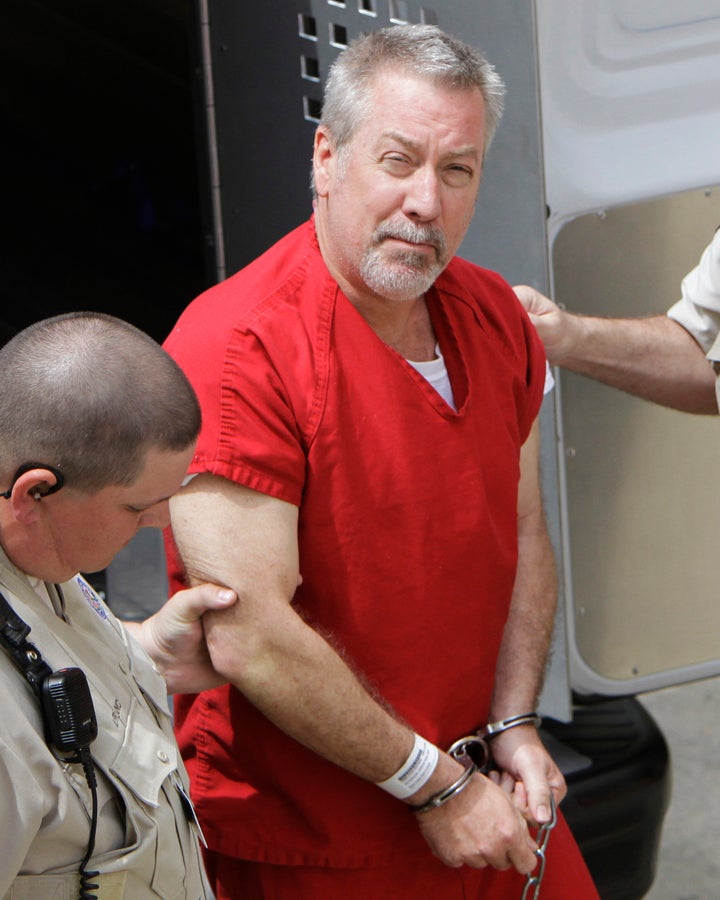 Former Bolingbrook police sergeant and murder suspect Drew Peterson believes that Illinois State Police should apologize for casting "a huge cloud of suspicion" on him by previously stating that his wife Stacy Peterson is "missing and presumed dead."
According to the release, Peterson "has always believed that Stacy is still very much alive" and that, because her mother disappeared once when Stacy was young, Joel A. Brodsky, Peterson's lead attorney, stated that "in Stacy's mind disappearing may be 'normal.'"
"[The state police] made it seem like no woman, no mother, would ever just disappear, but as this most recent case shows, it does happen. In fact it happens more often than you would think," Brodsky said.
Peterson has been jailed on $20 million bail since 2009 in connection with the 2004 murder of Kathleen Savio, his third wife who was found dead in a dry bathtub in 2004, and is a suspect in the disappearance of Stacy, his fourth wife. Stacy was last seen on October 28, 2007, and friends and loved ones have said she told them she had feared for her life.
Related
Popular in the Community