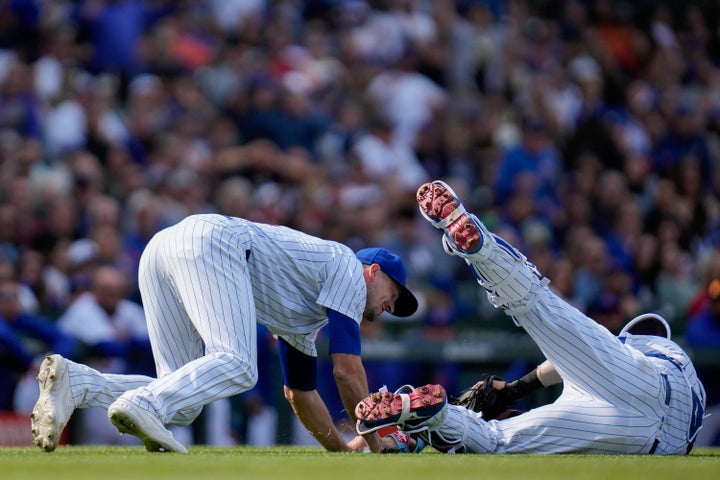 A Chicago Cubs' pitcher's attempt at a perfect game ended in a particularly awful fashion on Friday.
Drew Smyly was six outs away from pitching what would have been only the 24th perfect game in major league baseball history when the bottom fell out of his baseball dreams.
It happened at the top of the eighth inning of the game against the Los Angeles Dodgers. Left fielder David Peralta hit a weak grounder toward the third-base line.
Smyly and catcher Yan Gomes both went after the ball, but Smyly got there first and reached down to grab it and throw it to first base.
But Gomes ran into Smyly and ended up on his teammate's back while Peralta reached first safely.
CBS Sports noted that Peralta hit his perfect game-spoiling hit at nearly 33 miles per hour and it traveled only a few feet, adding, "How's that for a single to break up a perfect game?"
Of course, this is a situation where video tells the story better than mere words.
Despite Smyly losing out on a perfect game, the Cubs still beat the Dodgers 13-0 in a combined one-hitter between Smyly and Jeremiah Estrada, according to the Chicago Tribune.
Still, the win hasn't stopped fans from making snarky comments about the bizarre ending to his perfect game bid.
Related
Before You Go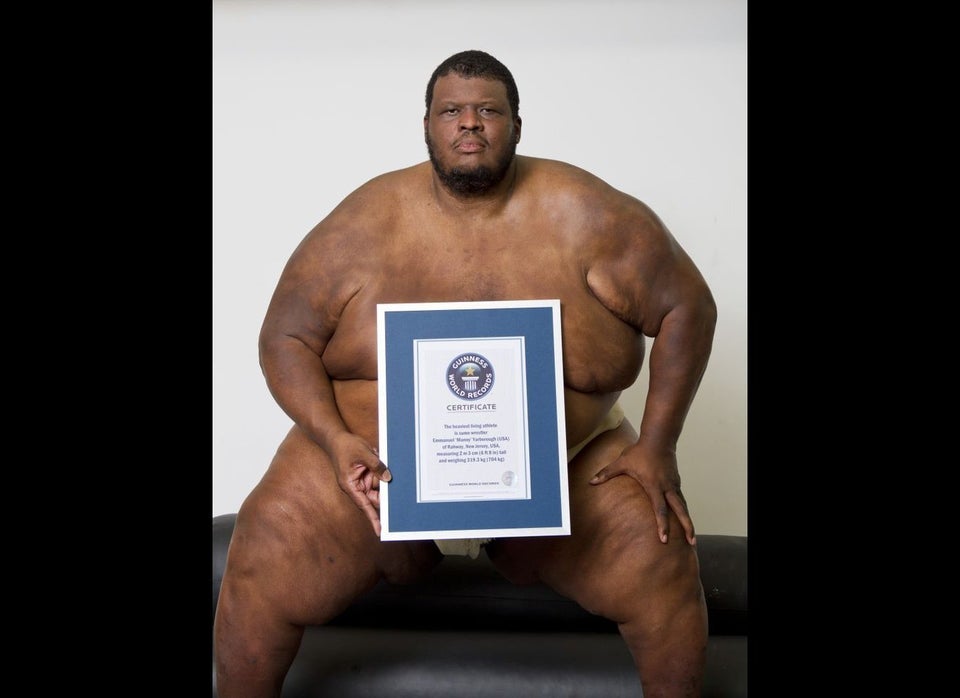 Guinness World Record Athletes
Popular in the Community