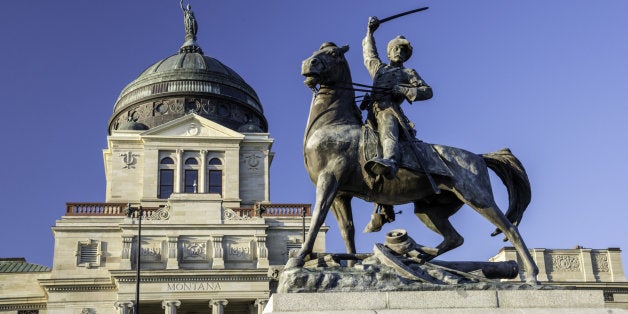 Days after officially filing to run for Congress, tea party candidate Drew Turiano (R-Mont.) has been turned away by a county unit of the Republican Party, on the grounds that he's spreading racist views.
"We asked Mr. Turiano not to attend our event because we have no intention of allowing him a platform to spread hate and intolerance," Yellowstone County Republican Chairwoman Jennifer Owen said. "There is simply no place for racism in this party."
Turiano told the Billings Gazette that he was rejected from the dinner because of his affiliation with the tea party -- a claim Owen dismissed. Turiano also acknowledged that Owen may have taken issue with his past support for "Operation Wetback" -- a plan to deport all undocumented immigrants and their American-born children.
Montana GOP Executive Director Bowen Greenwood paralleled Owen's sentiments, telling the Associated Press that the Republican Party has a "long tradition of standing against racism." He added that Turiano's decision to campaign on an "offensive racial epithet" has propelled many Republicans away from his candidacy.
In addition to "Operation Wetback," Turiano's website noted in February that he supports states' rights to nullify or reject any federal law or judicial mandate, citing Roe v. Wade and Obamacare as prime examples. He also thinks President Barack Obama should be impeached.
"Would traditional and Christian America be so complacent if this dastardly transformation was being accomplished by an invading army like that of Stalin?" Turiano asked, according to his website.
UPDATE (March 18) -- Tom Balek, spokesperson for the Montana Tea Party Coalition, emailed the following statement to the Huffington Post on Tuesday.
Neither the Montana Tea Party Coalition, nor any of its local Tea Party affiliates, have ever seen Mr. Turiano at a Tea Party function. We have no knowledge of him, his background, or his beliefs.
Before You Go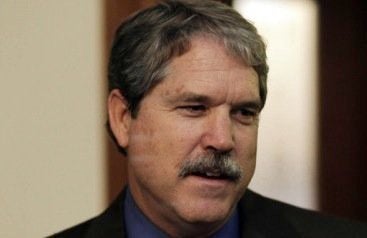 Racist Remarks Made By Politicians
Popular in the Community