The study, which was published in the journal PLOS ONE, found that men who consumed between 85 and 170 milligrams of caffeine a day were 42 percent less likely to suffer from ED, while those who consumed between 171 and 303 milligrams were 39 percent less likely.
The researchers theorized that caffeine's effect on the body includes relaxing the helicine arteries of the penis, which in turn improves blood flow, which is how erections are formed:
Graphic by Alissa Scheller for The Huffington Post.
Caffeine sources on the survey included energy drinks and soda in addition to coffee and tea, but Lopez pointed out that soda and energy drinks are extremely unhealthy.
"Keep in mind that besides caffeine, energy drinks and soda have other ingredients that we don't know too much about," he told HuffPost. "We do know a lot about sugar -- it's strongly linked with diabetes and obesity. There are other drinks that are sugar-free, but some of those ingredients are associated with cancer."
Because this is an association study, Lopez says he can't make any recommendations for caffeine intake just yet.
"I can tell you that a foundation has been laid for the association between caffeine and erectile dysfunction," he said. "This is a good start, I can tell you that."
Related
Before You Go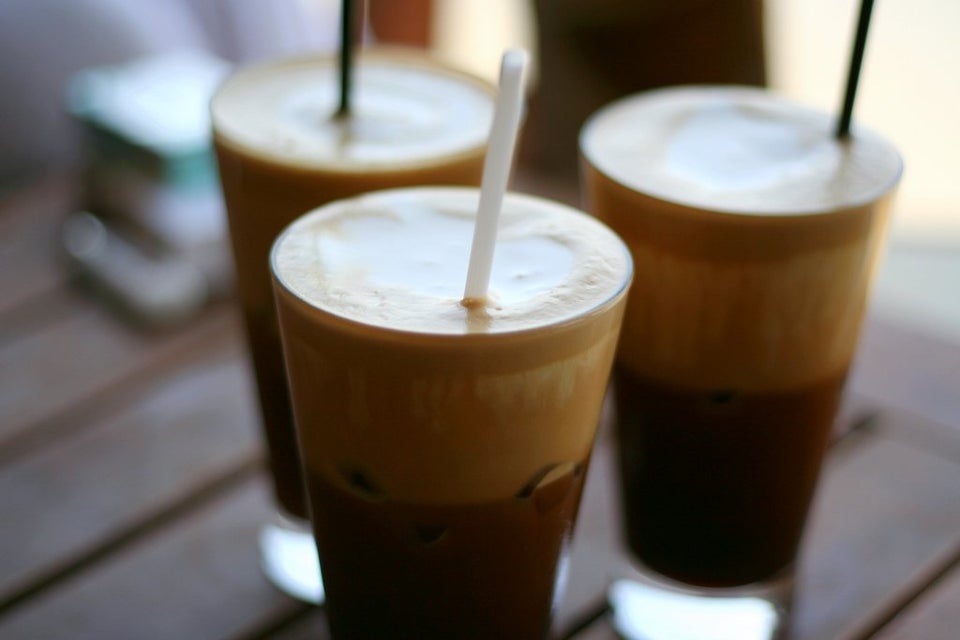 Iced Coffee Around The World