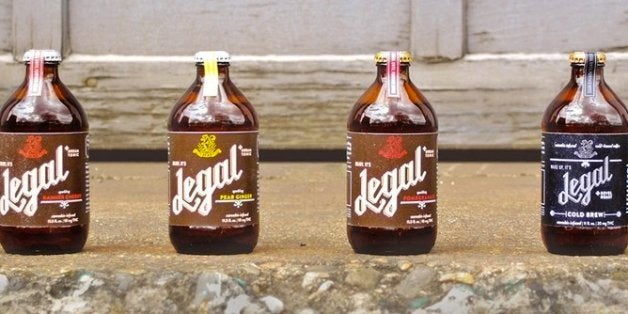 This isn't your average herb-infused drink.
Though all Legal beverages are infused with 22 milligrams of THC -- "enough to know that you're high, but not so much as to overwhelm," Mirth Provisions founder Adam Stites told The Huffington Post -- each flavor touts a slightly different high.
The high produced by the cold brew with milk and sugar, for example, is described on the company's website as "an uplifting, euphoric head high and a gentle body buzz."
We're particularly fond of the description for the sparkling lemon ginger flavor:
Couch, meet butt. This delicious fusion of tangy lemon and spicy ginger is so ridiculously relaxing that you may find yourself becoming one with your furniture. Whether you're melting into a beach blanket or parked on the sofa, prepare for many glorious hours of doing absolutely nothing.
Stites says "drinkables" don't carry as much of a taboo as other forms of marijuana.
"It's much more approachable, as opposed to 'Hey, mom and dad, do you want a joint?'" Stites told Portland, Oregon, news outlet KGW-TV.
(Story continues below)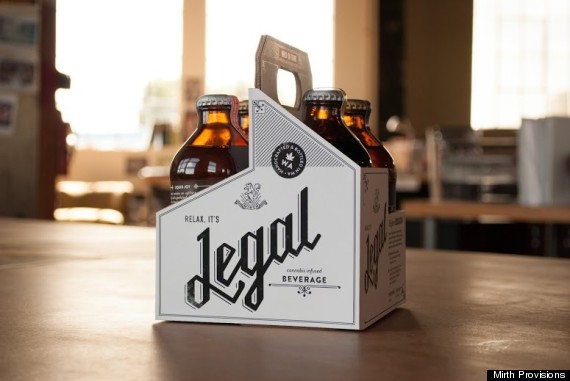 Stites says his company has learned a lot from observing Colorado's struggle with implementing recreational marijuana sales.
"Washington is learning from some of the challenges Colorado has seen, we're slower, more deliberate, more regulated (we had to get city approvals, Liquor Control Board approvals, and approvals from the Washington State Department of Agriculture), and in the end, I believe we'll have a strong sustainable legalized marijuana system," he told HuffPost.
He says "green" beverages are an amazing, untapped new market, and he's happy to be able to "create a product that allows others to enjoy their new freedoms."
"It's an opportunity to make an amazing, unique, unusual, and delicious product while also making history," Stites said. "I think my grand-kids will be amazed to know that people used to go to jail for having a plant."
Popular in the Community