Need a last minute gift this holiday season? Self-proclaimed professional drinker Zane Lamprey has you covered with The Drinking Jacket, just the latest Kickstarter built around a high-tech product meant to help you drink better.
The Drinking Jacket not only keeps you warm while consuming beverages but it boasts a bunch of accessories to tend to your drinking needs. The jacket features a sunglasses holder and a neoprene-lined "beer koozie" breast pocket: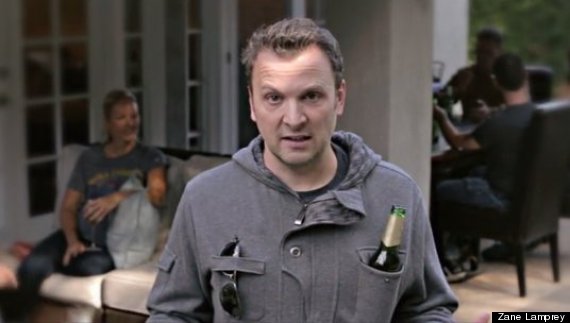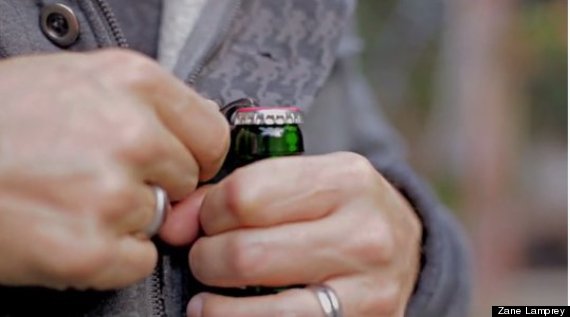 Slip-resistant drinking mitts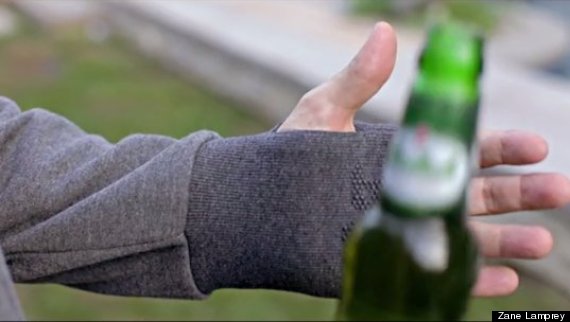 An inside pocket that can easily hide a flask and an outside money pocket.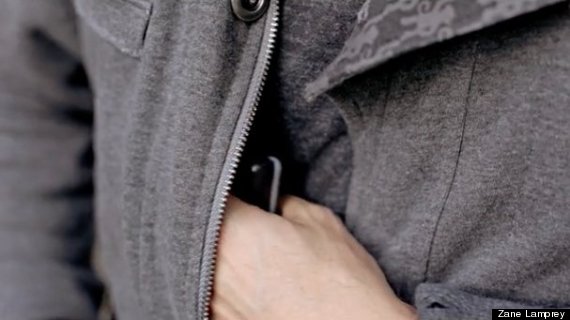 As Lamprey explains in the campaign's video (above), the product allows you to keep your drink cold, your body warm and leaves your hands free to do other things. What started as a simple idea to add a bottle opener to a hoodie eventually became the ultimate drinking jacket, Lamprey told The Huffington Post in a phone interview Monday morning.
It's the perfect tailgating accessory, and it's surprisingly not hideous. He's offering the product in gray, maroon, black and blue.
"I went on CNBC wearing it, and they didn't realize it," Lamprey said.
Lamprey admitted that he's been wearing the prototype he created 40 days ago nearly every day.
Lamprey is the host of National Geographic's "Chug" -- where he travels the world exploring different drinking cultures. It airs Monday nights.
This isn't Lamprey's first crowdfunding campaign. He funded his television series through Kickstarter. He's also designed many other drinking-related products, including coolers, games and T-shirts.
So far, the jacket has raised nearly $500,000, far exceeding its initial goal of $50,000. You can pledge $85 on Kickstarter to receive your own jacket or $500 to party with Lamprey in Los Angeles or New York City. The product won't start shipping until March 2015, but he's created video e-cards you can send as gift IOUs for the holidays. The campaign closes Dec. 22.
Related