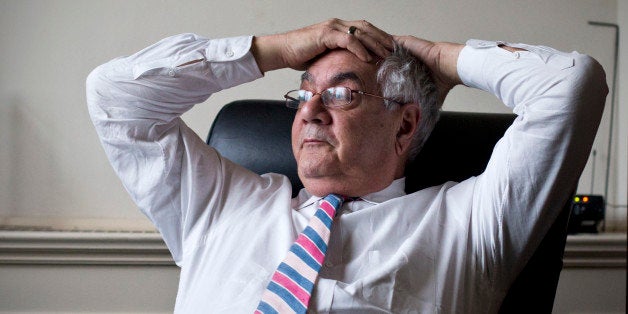 As the Supreme Court sits down to deliberate over a landmark same-sex marriage case, The Huffington Post sat down for drinks to discuss the LGBT rights movement: past, present and future.
Listen to the latest edition of the "Drinking & Talking" podcast below:
Hosted by HuffPost Senior Politics Editor Sam Stein, this edition features former Rep. Barney Frank (D-Mass.), HuffPost's own Jen Bendery, Victory Fund CEO Aisha Moodie-Mills and Robert Traynham, a former press secretary for former Sen. Rick Santorum (R-Pa.).
You might have seen our video cut of this edition of the show, but this podcast will give you the full conversation, complete with a mistaken metaphor involving an unspeakable body part and the House floor.
"Drinking and Talking" is produced by Ibrahim Balkhy, Christine Conetta, Brad Shannon and Adriana Usero. Special thanks goes to Jason Linkins.
To listen to this podcast later, download our show on iTunes. While you're there, please subscribe, rate and review our show. You can check out other HuffPost Podcasts here.
Have a story you'd like to hear discussed over drinks? Email drinkandtalk@huffingtonpost.com with your ideas!
Before You Go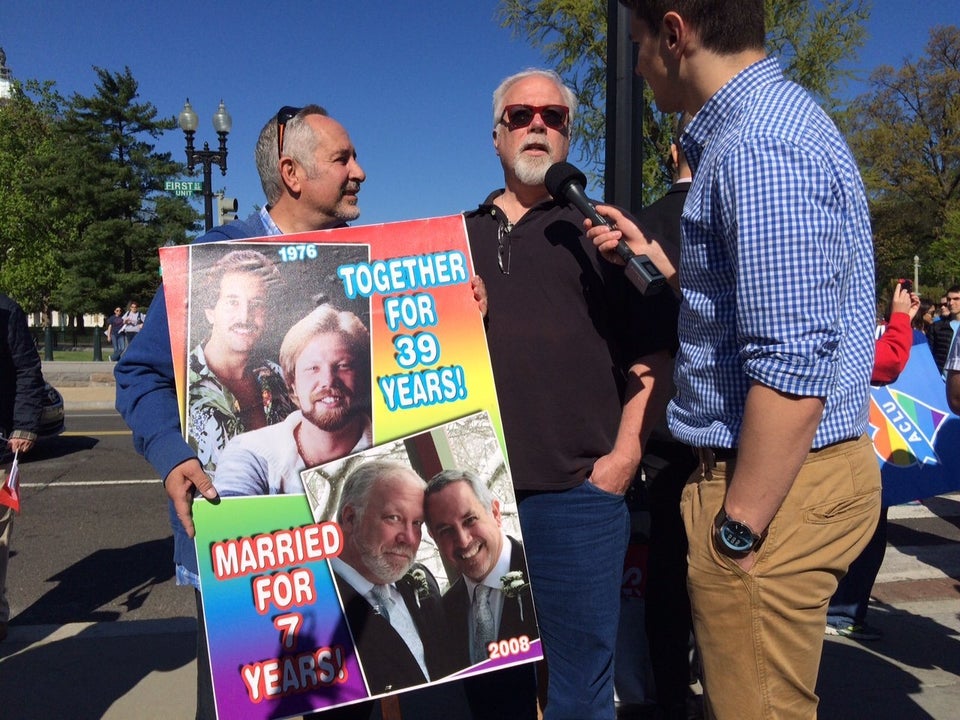 Gay Marriage Protests Outside SCOTUS
Popular in the Community