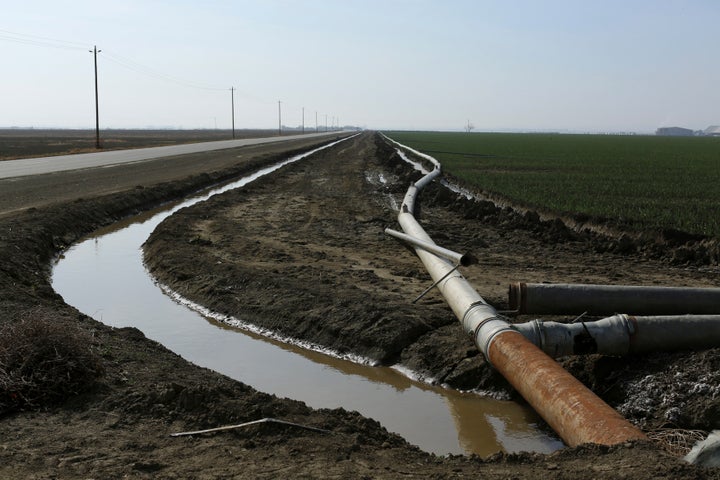 California is expected to set a strict state-level maximum contaminant level for a probable human carcinogen called 1,2,3-trichloropropane (TCP) next week ― 28 years after the state's Water Resources Control Board first detected the chemical in its drinking water system.
If the board passes this provision, utilities would be required to test for TCP and treat it out of the water if levels exceed 5 parts per trillion.
TCP was initially used as an industrial solvent, paint remover and degreasing agent, according to the Environmental Protection Agency. It's also a byproduct of two pesticides that were widely used in agriculture in the 1980s.
Both of those pesticides, Dow's Telone and Shell's D-D, have long since been discontinued or reformulated to remove the TCP, but environmental advocacy groups like the Environmental Working Group say the damage has already been done.
TCP has been detected in the water supplies of 94 different water systems serving 8 million Californians, according to an EWG report released this week citing EPA monitoring results.
"This is a contaminant that, because it does not adhere to soil, very readily contaminates and migrates into groundwater," Bill Walker, managing editor at the EWG and co-author of the report, told The Huffington Post. "It's remarkably persistent. Once it's in the water, it stays there for centuries."
Sixty percent of these water systems are in the agriculture-heavy San Joaquin Valley. Tests for Kern County, which is in the region, show that 151 contaminated wells and 20 different water systems have exceeded the state's proposed legal limit for TCP since at least 2001.
Some communities have sought to address the TCP in their water by suing the companies involved. Last December, the city of Clovis in Fresno County won a $22 million judgement against Shell, and there are currently dozens of other legal actions against Shell and Dow.
A new statewide limit for TCP will strengthen the case of utilities that lack the funding to properly treat contamination without raising rates for their customers, said Jenny Rempel, director of education and engagement at the Community Water Center advocacy group. Many people who live in affected areas are from low-income families.
"This shows the state is prioritizing community health," Rempel said. "This is a huge step forward toward making sure Californians have safe water."
Short-term exposure to TCP can irritate people's eyes, noses and throats; animal studies have linked long-term exposure to reduced body weight and liver and kidney damage, according to the EPA. Multiple animal studies have also linked TCP exposure to the development of cancerous tumors.
The EPA has listed TCP as a contaminant candidate since 2009 and has required larger water utilities to test for it since 2013, but so far the agency hasn't set a federal maximum contaminant level for TCP.
This means it's up to states to regulate the chemical, which has been found — at a rate six times higher than the proposed California limit — in water systems that serve about 4 million people in 13 other states. But many states lack the resources, scientific expertise or political will to address the issue, Walker said. So far, only Hawaii has passed regulations addressing TCP.
"California can go their own way," Walker said. "But for other states it's a horrible situation that we know this contamination is out there and states are waiting for the EPA to act, but the EPA has not acted."
It seems unlikely that the situation will improve under President Donald Trump. TCP is just one of dozens of chemicals that the EPA has labeled a water contaminant candidate but hasn't regulated. Since 1999, the agency has named 109 contaminants for which water utilities must test.
Pesticides were increasingly among the group of contaminant candidates the agency is considering for regulation, but it's unclear whether that trend will continue under EPA Administrator Scott Pruitt ― especially since he was behind a move last month to reverse a proposed ban on an insecticide that has been linked to learning disabilities in children.
Regardless of whether the EPA takes action, pesticides are increasingly turning up in tap water.
This month, a group of scientists at the University of Iowa and the U.S. Geological Survey identified neonicotinoids — a class of pesticides that include the popular insecticide imidacloprid — in treated drinking water for the first time.
Although it's not known how exposure to neonicotinoids can harm humans, clean water advocates say the Iowa study is another indicator of the unregulated, understudied dangers that are likely present in many Americans' water supplies.
"Contrary to what many people think, in the U.S. in 2017, you are not guaranteed to get a safe glass of water when you turn on the tap in your kitchen," Walker said.
Joseph Erbentraut covers promising innovations and challenges in the areas of food, water, agriculture and our climate. Follow Erbentraut on Twitter at @robojojo. Tips? Email joseph.erbentraut@huffingtonpost.com.
Support HuffPost
The Stakes Have Never Been Higher
Before You Go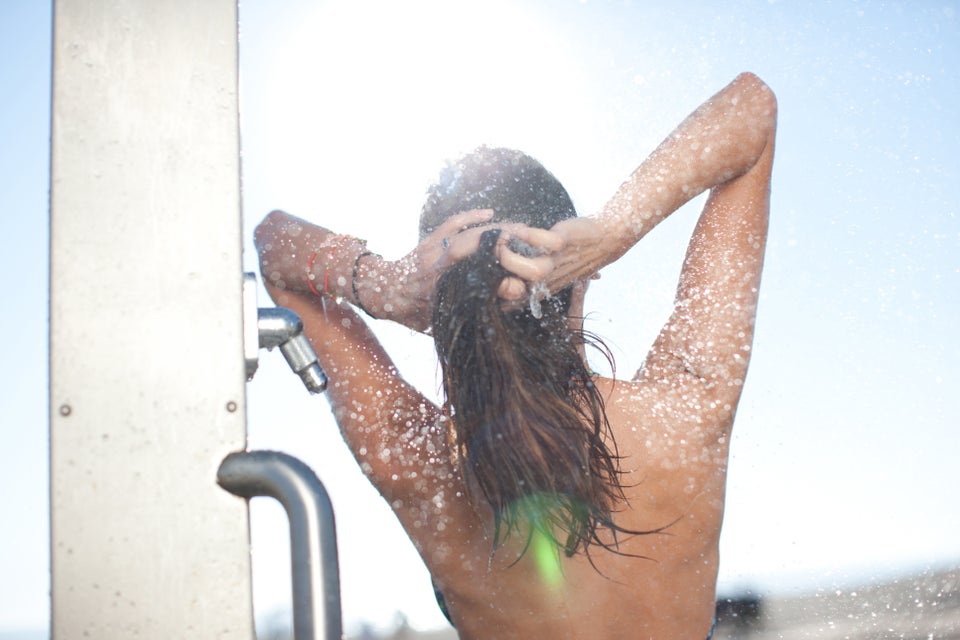 5 Ways To Save Water
Popular in the Community