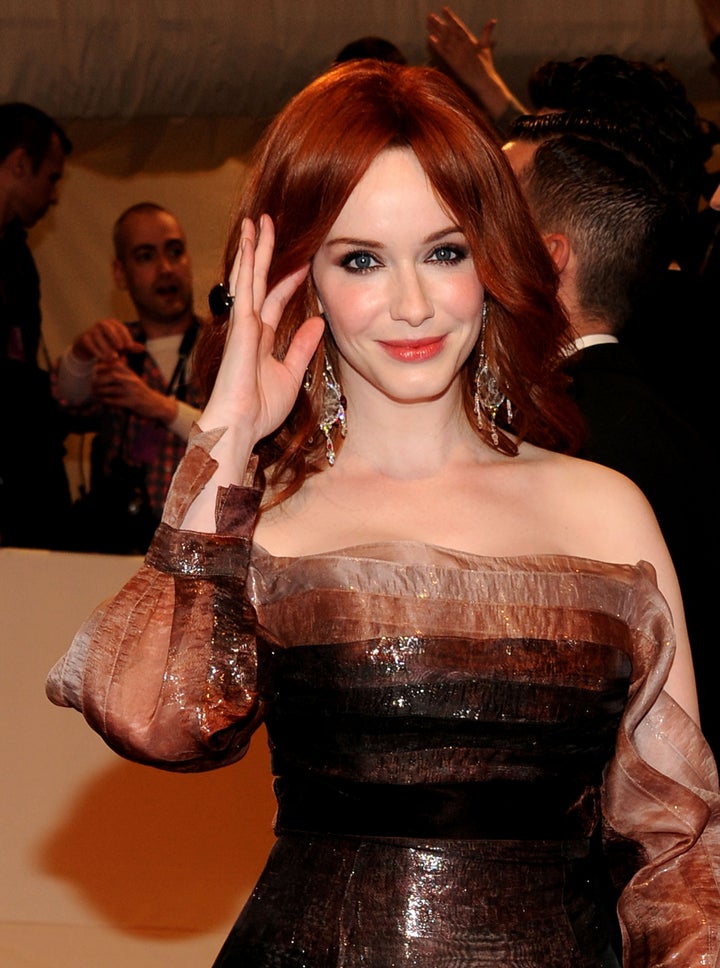 Christina Hendricks is in the midst of a transformation into Hollywood superstar, jumping from the small screen to big. And if her next film works out, well, she could be kicking that super thing into overdrive.
Hendricks co-stars with Ryan Gosling and Carey Mulligan in "Drive," a Nicolas Winding Refn-directed film featuring Gosling a Hollywood stuntman who works as a robbery getaway driver by night, with Mulligan playing an autobody repairs shop customer who sets one night's run on a very diverted path.
The trailer for the film, which won major praise at Cannes, hits September 23rd, and a new red band trailer has just hit the web. It looks like a winner, and may not be the last time Hendricks and Refn work together.
In late 2010, a rumor broke out that Hendricks would play Wonder Woman in the pilot for the David Kelley-produced NBC reboot of the series; Hendricks denied she was in talks, but made clear that she'd be all for it happening.
"I heard that rumor too - I don't know where it got started but I love it!," she told Rachel Ray in December. "I've been wanting to wear that outfit my whole life! I'd love to [do it]. That would be such fun! Let's put it out there!"
Luckily for Hendricks, she didn't get the role; that honor went to Adrienne Palicki, and the show failed to get picked up. That's where Refn comes in.
The director, who is working with Ryan Gosling again, on "Logan's Run," stated previously that he'd like to make a big screen version of "Wonder Woman," with Christina Hendricks as star, and emphasized that again in a talk with NY Mag's Vulture blog on Thursday.
"She's mature, which I think Wonder Woman has to be, because it's a very complex character," he told the website. "You know, the whole Wonder Woman concept is 'What if women were more powerful than men?' And I certainly can't come up with a more ideal choice to play that, both consciously because she's very smart but also because of her sensibility and her physicality ... so for me, she's the perfect choice because she has so much sensibility and sexuality, but it's true sexuality."
WATCH
:
Calling all HuffPost superfans!
Sign up for membership to become a founding member and help shape HuffPost's next chapter