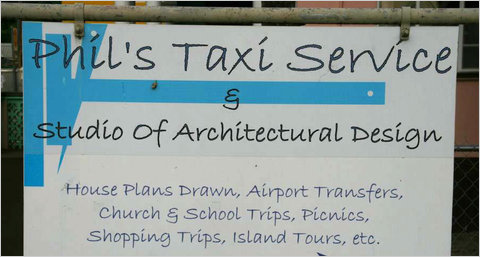 Driver and Architect?
It's been nearly a year since the earthquake that struck Haiti and many people are wondering: What's going on? A cholera outbreak and hurricane near misses haven't eased tensions. Last week's outbreaks of violence are symptom of the struggle for survival. For all the aid money that has been donated, some complain it's hard to point to tangible progress.
Everybody's got someone to blame. With the elections approaching finger pointing is well under way. An article in the Wall Street Journal pointed out that the cholera epidemic has unleashed a backlash against the non-governmental organizations working in country. The government has been blamed for being slow to remove the rubble. So has The Interim Haiti Recovery Commission, the inter-disciplinary committee charged with approving projects to be potentially funded by the trust fund set up by donor nations after the disaster.
After working on the ground for the better part of a year now, we at Architecture for Humanity have got our own theory. Summarized by the image at the top which the girlfriend of our design fellow, Dave Hampton, came across.

Architect Tommy Stewart teaching camp volunteers about safe and sustainable design for a women's clinic platform in Port-au-Prince
The blame lies -- if there is any -- with the people who are not in Haiti. Or, at least, not anymore. In other words, the missing middle class. Teachers, doctors, lawyers, journalists (Well, actually, that's kind of under control. Check out TeleGhetto, administrators, engineers (more on that in a minute), and in our world architects.
In March we started a Rebuilding Center with the goal of funding local professionals to do the kind of community based planning and design that is so desperately needed in places like Delmas 32. This week, the Clinton Bush Haiti Fund, which is working to support long-term reconstruction and job creation in Haiti, provided a grant to support the Rebuilding Center and expand its services to help local design and construction professionals better compete for contracts. They are few and far between.
After disaster, it's typically a nation's military with its operational readiness and manpower that leads rubble removal efforts. Haiti had no standing military. In the absence of a national guard, there was no one with the logistical capacity to clear the streets.
The lack of trained, organized labor makes safe construction especially difficult. We have a mandate of only hiring locally owned and led firms. We couldn't understand why bids were coming in twice as high (or frighteningly, impossibly low) from local firms as from firms based in the Dominican Republic or Jamaica or even Miami. A lot of it has to do with supply chain issues (most materials are imported.) But the other issue is the small pool of professional, skilled labor. Small contractors that are established enough to respond to bids have a limited workforce to draw on for back office operations. So does everyone in the procurement chain—and it's a long chain with many middlemen—pushing prices higher. Warehouses are looted. Trucks are stolen. Difficult terrain increases the costs of transporting goods. We've heard it all before.
As local firms take on more work, they have to hire and train workers -- a slow process at best. No sooner are they trained, than a higher paying job beckons. (Yes, usually with a non-governmental organization.) Trustworthy security guards and drivers make as much as trained nurses and inventory managers.
On one of our first jobs, we arrived on the job site as the school was nearing completion only to discover that the builders had cut the ring beam to install a shaft. If you are a structural engineer or an architect reading this, you probably just gasped out loud. For those of you who are not, tearing out and rebuilding the ring beam is costly and time consuming. It can require taking off the roof.
How did this happen? The contractor didn't instruct his masons to do it. Well, it turns out the community partner and the funding partner both had "engineers" on the job site, ostensibly to oversee the work. Walking around Haiti you'll find you'll meet "engineers" all the time. At first our natural response was to ask, "Oh great, civil, structural, mechanical or electrical?" We learned that that's not the right question. The right question is, "Oh, so what do you do exactly?" Generally we'd discover that the person was smart and capable but had little or no engineering expertise. The kind of work they were doing would be more akin to a cost estimator or a jobs foreman.
It's only partly a case of lost in translation. For lack of true professional resources, engineers are often the best resource at hand. They lack professional training. Some times making errors that require (or should) ripping out work. These errors compounded by procurement issues eat into small firms profits, forcing Haiti's contractors to charge more on the next job, and ultimately making them less competitive. It's slow going.
However, with some hands-on, job-site training, these engineers will get the country rebuilt -- and rebuilt safely. Along with Architecture for Humanity, groups like AIDG and Build Change are turning masons into engineers, and engineers into trained construction managers.

Design rendering for a proposed school building in Port-au-Prince [Rendering by: Karl Johnson, Architecture for Humanity]
We're making progress. Architecture for Humanity has helped design and build an emergency clinic, completed dozens of assessments and has more than seven schools underway as part of our Haiti School Initiative with Students Rebuild, one nearing completion and the others ready to tender. (You can see a list of our projects here.) Groups like Concern, Digicel, Habitat for Humanity, Save the Children and others are doing their part. We're partnering and sharing information as best we can. The World Bank is funding urban planning work with the firm SODADE -- a local firm in Delmas 32.
So that's where the rebuilding effort stands. We're in a phase that can best be described as workforce development. What's needed in Haiti is not just patient capital, but patient clients. With the support of the Clinton Bush Haiti Fund, we hope we can be that patient client, at least for the design and construction sector. Connecting financing to community, and helping local design and construction firms compete for, and win, reconstruction contracts.
It's easy to take skilled workers and professionals for granted. These are the folks who assess property values, or schedule garbage pickups or monitor water supplies. They do so many of the thankless tasks that make our cities and communities run.
In Haiti's case, you can try to hold anyone you want accountable for the slow recovery.
If only there were more skilled workers and professionals to blame.

Calling all HuffPost superfans!
Sign up for membership to become a founding member and help shape HuffPost's next chapter