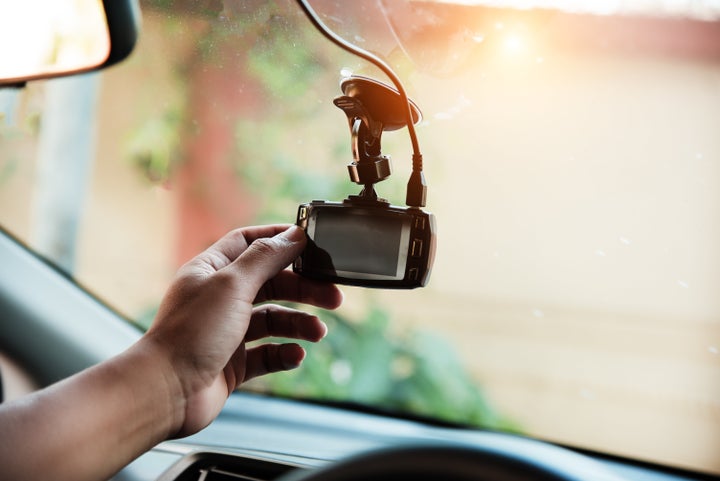 A ride-sharing driver in St. Louis has been suspended following a report that he livestreamed his passengers without their knowledge as online entertainment.
Jason Gargac, 32, was removed as a driver for both Uber and Lyft on Saturday after the St. Louis Post-Dispatch reported that he had been broadcasting his passengers on the video streaming platform Twitch for months.
According to the Post-Dispatch, since March, Gargac uploaded hundreds of videos of his passengers under the username "JustSmurf." In addition to watching and listening in on the car's conversations, viewers commented on his passengers' appearance, rated them, and discussed their destinations in the comment section.
The paper estimated that he had given 700 rides through Uber. That tally doesn't include the number of trips he made with Lyft, which he reportedly drove for less frequently.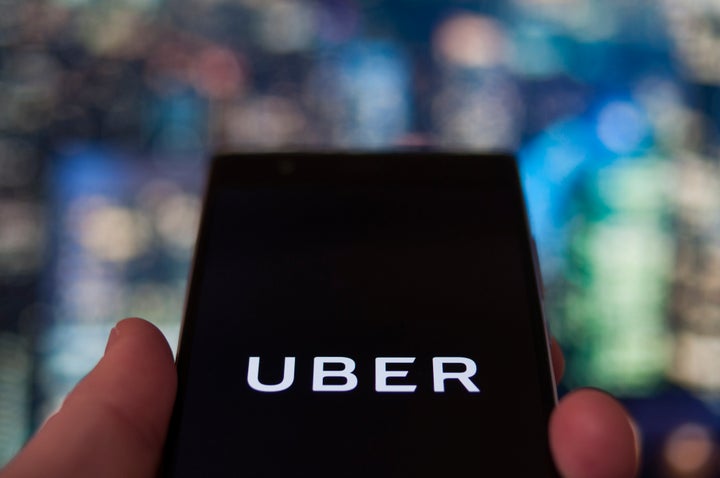 In an interview with the Post-Dispatch, Gargac said he initially told his passengers they were being broadcast but found that by telling them this, passengers refused to cooperate or they acted out or unnaturally. So he decided to film them without their knowledge.
"I try to capture the natural interactions between myself and the passengers — what a Lyft and Uber ride actually is," he told the Post-Dispatch.
Missouri has a one-party consent law that makes it a crime to record someone unless one person involved in the recorded conversation consents to it. It was unclear as of press time whether the recordings were protected by that law, or if Gargac violated any other privacy laws.
Regardless of whether his actions were illegal, they were enough to get him removed as a driver.
Uber described Gargac's behavior as "troubling," as well as a violation of its community guidelines.
"We have ended our partnership with this driver," an Uber spokesperson told HuffPost.
A representative for Lyft also confirmed to HuffPost that Gargac is no longer driving for the service.
"The safety and comfort of the Lyft community is our top priority, and we have deactivated this driver," Lyft said in a statement on Sunday.
A representative for Twitch declined to comment on Gargac specifically, citing company policy, but said that it does not allow people to share content that invades others' privacy.
"If reported to us by the person whose privacy was invaded, we would take action under our Community Guidelines to remove the content," the spokesman said in an email to HuffPost. Gargac's Twitch account appeared to be deactivated on Sunday.
According to the Post-Dispatch, Gargac used a camera on his dashboard to film his riders. It faced both his passengers and the road ahead, revealing their destination. If a passenger ever asked about the camera, Gargac reportedly said it was for security purposes.
Gargac told the paper that he would censor viewers' comments that were racist, homophobic or aggressively sexual with help from his wife and his friends.
To help attract viewers, he tweeted about his driving plans, frequently announcing: "I am now LIVE driving awesome people around the St. Louis area! Come check out what kind of content we can come across tonight!"
"I am forever grateful, words are not enough to express. Seriously thank you to everyone who has been supporting me," the tweet said.
Gargac did not immediately respond to a request for comment on Sunday.
A post on his Twitter account on Saturday morning stated that "transparency is always key" and that he has removed his stored videos. The post went on to suggest that he may repost the content, describing the videos as gone "for now."
This story has been updated with a statement from Uber.
Popular in the Community