What goes around comes around and in this bus driver's case, it was generosity. 
On a rainy day late last month, Liverpool, England, bus driver Stephen Humphris pulled his bus over after he saw a homeless man across the street and handed 5 British pounds (about $7.50) to a passenger, to give to the man in need. 
The gesture had a profound affect on the passenger, 27-year-old Faris Khalifa, who decided it was only right for Humphris' kindness to be returned to him. So Khalifa reached out to businesses across his community and asked if they could donate gifts to give to the kind driver, according to a Facebook post. The businesses responded with an outpouring of support, contributing gift cards and other items to recognize Humphris' gesture.
When Khalifa gave Humphris, who's also a veteran, the gifts, the driver was shocked. 
"He was speechless," the 27-year-old said of Humphris, whose story has gone viral on Facebook. "He has offered, multiple times, that he uses those vouchers with me."
Khalifa told The Huffington Post that seeing Humphris pull the bus over solely for the purpose of helping a man in need really struck a chord with him. 
"It kinda put what matters in life into perspective," he said. "There I was, thinking about myself and my problems while others did the complete opposite."
Just a few days after the incident, Khalifa decided to give back. And to his delight, local businesses were committed to rewarding Humphris' good deed as well. The Liverpool Cheese Company donated a cheese basket. Restaurant Miyagi pitched in with a voucher for dinner for two and a bottle of wine. Other establishments also chipped in with other vouchers and bottles of liquor. 
The community's gift illustrated how powerful the driver's simple act was and it touched Humphris. And while the driver was stunned that day by the thoughtfulness of the local businesses, the gift-giving wasn't the only special thing that happened. When Khalifa met up with Humphris to present him with the items, he said the bus driver, in his compassionate fashion, once again moved him with his kindness. 
"He had something to give me first," the 27-year-old said of the driver, recalling their encounter. "He asked me if I could pass his old army sleeping bag to a homeless person if I was going back into town."
Khalifa said it's necessary to highlight the acts that show humankind's best side. 
"In these dark times around the world, it's easy to get lost in the sea of negativity," he wrote in his Facebook post. "I thought we would shine a light on something positive, someone great, make an example of someone who should be an example, lest we get lost in the dark."
PHOTO GALLERY
Artist Redesigns Signs For Homeless People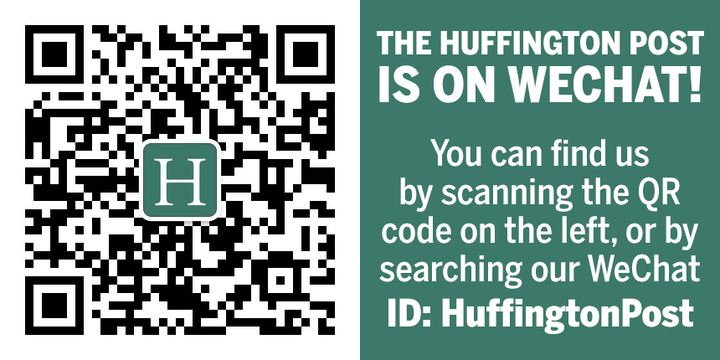 Calling all HuffPost superfans!
Sign up for membership to become a founding member and help shape HuffPost's next chapter