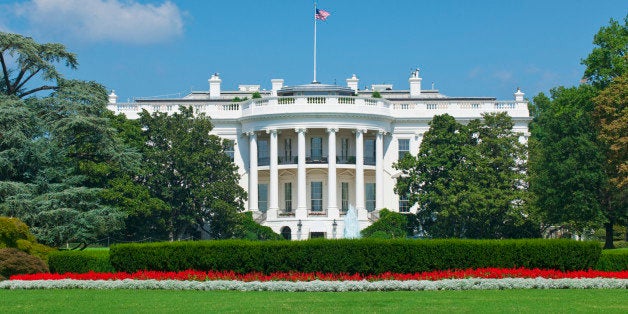 As part of our ongoing impact investing work, we were proud this summer to support significant federal policy progress and drive private sector engagement to combat global climate change. Building on thought leadership from the Beeck Center and in partnership with the Department of Energy, the White House announced over $4 billion dollars in new commitments to find and invest in scalable solutions to climate change.
As part of the announcement, the White House hosted a Clean Energy Investment Summit on June 16, which featured remarks by Vice President Biden and the participation of a diverse cross-section of senior administration officials, investors, and thought leaders. During the Summit, I had the opportunity to moderate a panel discussion on the role of philanthropy in investing and scaling clean energy and climate solutions.
Investors, foundations, family offices and banks all responded to the President's call to action. Simultaneously, the administration also enacted of a series of policy changes across agencies, from the U.S. Departments of Energy and Treasury to the Small Business Administration. Together, these commitments and policy changes clearly demonstrate how transformative systems change is possible when capital works hand-in-hand with catalytic policies.
This important announcement builds on the rise in clean tech investments that have been increasing over the past decade. According to a recent Bloomberg report, the global clean energy industry saw positive investment results in the past year (Bloomberg New Energy Finance -- BNEF). Moreover while 2004-2014 experienced an extended recession, clean energy investment ballooned by 500% during that time frame, growing from $60.2B in 2004 to $310B in 2014 (BNEF).
During that same period, we also witnessed the same trend across U.S. venture capital investments in clean energy companies, which increased from $893 million (3.8 percent of total U.S. venture investment) in 2004 to $4.367 billion (14.9 percent of total U.S. venture investment) in 2013 (Clean Edge Inc.)
As we saw from the White House's Summit, expanding clean-energy investments now originates from a diverse cross-section of funders: from major banks and institutional investors, to private family foundations, and to corporations and high net worth individuals. Over the past decade, each of these investor groups has played a critical role to enable scale, building new business models and providing capital for scale leading to the potential to transform the energy industry over the next few decades. Lets look at some interesting trends: In the past few years, Morgan Stanley invested over $250 million investment in U.S. residential solar; Google invested over $1.5 billion in investments in renewable energy projects; Investec and SunRun raised $195 million for investment in residential solar projects; Similarly, JP Morgan and Solar City are deploying $350 million in such projects as well.
On the policy front, the Department of Treasury committed to taking action relevant to charitable foundations investing in clean energy technologies and other potentially mission-aligned sectors in the coming months. They agreed to publish new guidance to clarify that foundations are permitted to make certain "mission-related" investments (MRIs) in companies that further the foundation's charitable purposes. We are excited to see that the Department of Treasury has in fact issued the guidance for allowing private foundation investment manager to consider the relationship between a particular investment and the foundation's charitable purpose. We are excited to see policy taking leadership in unlocking more capital.
While these trends are promising, we must ensure that capital is allocated across the investment continuum: from early stage seed funding to scaling more mature ventures. The only path forward to achieving a clean energy future is through investments in clean technologies and effective business models across all stages of growth.
The White House's policy announcements demonstrate a real commitment to helping new businesses more effectively access and use capital to scale new technology solutions; building upon the momentum from last year's G7 Task Force on impact investing -- in which the Beeck Center played a leading role. Last year, the Beeck Center led international development efforts to design and drive key policy changes to boost global investment in impact, as set forth in the US National Advisory Board's report Private Capital, Public Good. The private sector is an important partner in solving our world's greatest social and environmental challenges, and that innovative policymaking such we saw the White House's recent announcement will help catalyze and promote those solutions at scale.
We are proud to have played a role in supporting this significant federal policy progress and powerful private sector engagement. Across a wide range of issues, from outcomes based policy to changes in the ways philanthropies and institutional investors can deploy capital to achieve long-term social and environmental progress, the Administration and Congress are taking the recommendations for the US National Advisory Board on Impact Investing and building them into lasting and meaningful policy change. Taken together, these policy changes mark significant progress toward a future in which the public and private sectors work seamlessly together to solve our nation's greatest challenges.
Calling all HuffPost superfans!
Sign up for membership to become a founding member and help shape HuffPost's next chapter