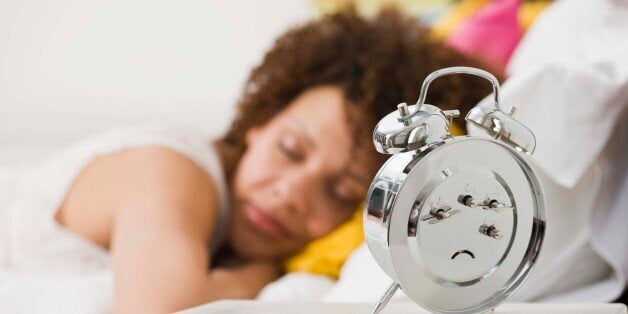 We've all heard about the dangers of drunk driving and driving while distracted by electronic devices. But driving drowsy is another serious safety concern that is affecting a group of people that might surprise you.
In a study by American Baby and Safe Kids Worldwide of more than 2,000 moms with kids under 2, the moms reported getting less than five and a half hours of consecutive sleep a night. And more than a third of the moms polled in our survey reported getting behind the wheel even when they felt too tired to drive.
Now driving is often an indispensable part of daily life, especially when raising a family. And for most new parents, being tired comes with the territory. You are just starting an incredible new journey that takes extra time, patience and lots and lots of energy. Something has to give and as the moms in our survey pointed out, that something is usually sleep.
But the decision to drive while drowsy can be putting new moms and families at risk. Experts will tell you that driving with less than six hours of sleep a night can seriously affect a driver's attention span, reaction time and ability to make decisions, all factors that are critical for safe drivers.
According to the National Highway Traffic Safety Administration (NHTSA), driving drowsy is responsible for 1.2 million crashes annually, involving up to 500,000 injuries and 8,000 lives lost.
In our poll, nearly 10 percent of new moms said they were in a crash while driving their baby, which is nearly three times higher than the rate among the general population. That number puts new moms on the same level as teen drivers, who are also one of the groups most at risk for drowsy driving, along with people who work long hours, commercial truck drivers and business travelers.
So what can a new mom do? Clearly, finding a way to get more sleep is the best option but as a mother of three, I know firsthand that's not always realistic. But here are three things new parents and all drivers can do to avoid the dangers of drowsy driving.
If you're tired, ask yourself if the quick errand you're about to run is absolutely necessary before you get in the car. Why is this important? Even a short trip can be dangerous when you're drowsy. Sixty percent of crashes involving children occur 10 minutes or less from home.
Be vigilant about buckling up everyone in the car even on short trips. When we're tried, sometimes we forget to do the basics but consider this: In 2011, a third of the children ages 12 and under who died in motor vehicle crashes were riding without a child safety seat or seat belt that could have saved their lives.
Take the pledge to not drive drowsy and ask you friends and family to do the same. Arianna Huffington created this pledge to raise awareness about the dangers of driving drowsy. "Drowsy driving is a very real and very dangerous epidemic," she said in an email from Huffington Post.
Let's work together to get the word out: stop drowsy driving and keep the roads safe. For more information, visits safekids.org and NHTSA.gov.
Related