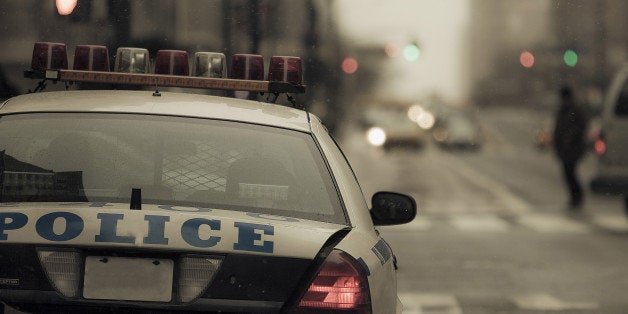 A 23-year-old man who was high when he crashed his car into two police cruisers shortly after Colorado legalized recreational marijuana was also drunk at the time, according to court records obtained by local news outlets.
No officers were in the vehicles at the time of the crash on January 11, when Keith Kilbey drove into the patrol cars on an interstate ramp in Denver. In a statement issued the next day, Colorado State Patrol said Kilbey had been charged with driving under the influence of drugs. "We believe marijuana," Cpl. Heather Cobler told the Denver Post.
Last week, Kilbey pleaded guilty to driving under the influence. But the Denver Post reports that according to the Adams County District Attorney's Office, in addition to having 10 nanograms of THC in his system, Kilbey's blood alcohol level was .268 -- more than three times the legal limit. Colorado's 9News also reported on the court records.

People with Kilbey's BAC typically experience severely impaired motor function, loss of consciousness and memory blackout. Kilbey also had pot in his system, about twice the state's legal limit. But tests for pot impairment are a lot less precise, and pot itself has a much less pronounced effect on motorists than alcohol. ...

Isn't it at least a little bit curious that shortly after Amendment 64 took effect, CSP would play up the possibility that he was high but make no mention that he was drunk?

Of course, driving impaired is a terrible idea no matter what the impairing substance. Kilbey was sentenced to 30 days of house arrest and 18 months of probation, in addition to a fine, community service, and restitution, according to KDVR.
Drugged driving has long troubled Colorado lawmakers, who in 2013 passed a law after much debate establishing 5 nanograms of THC per milliliter of blood as the threshold for legal impairment. The state followed up on the legislation with a light-hearted ad campaign to discourage marijuana-impaired driving, featuring stoners engaged in everyday activities like playing basketball or grilling.
REAL LIFE. REAL NEWS. REAL VOICES.
Help us tell more of the stories that matter from voices that too often remain unheard.
BEFORE YOU GO