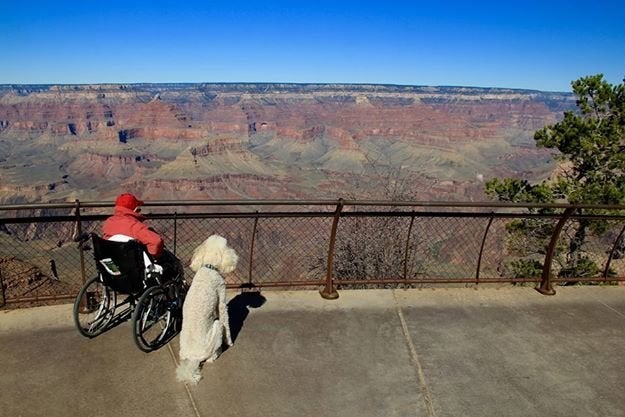 At 90, one woman doesn't care to see the inside of any more hospitals. She would much rather see the world.
When a cancerous mass was detected on Norma's uterus the day after her husband of 67 years, Leo, was admitted to hospice, she decided to trek on with her life the best way she knew how -- to fully live it.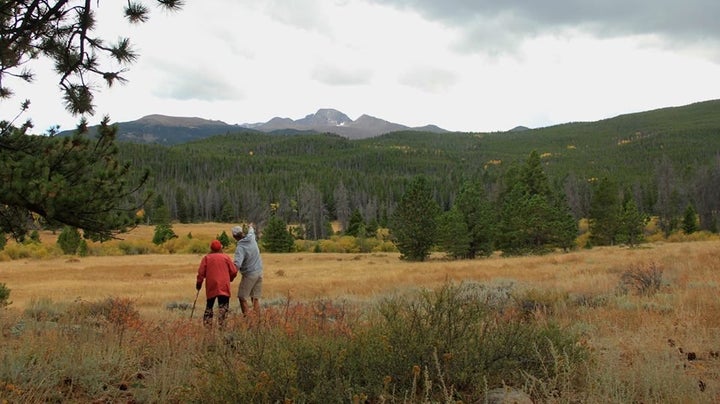 She decided to snub assisted living and treatment, in favor of going on a road trip with her son, Tim, daughter-in-law, Ramie and their 8-year-old poodle, Ringo, in a 36-foot motor home.
"I'm having the time of my life!" Norma told The Huffington Post. "I'm done with doctors."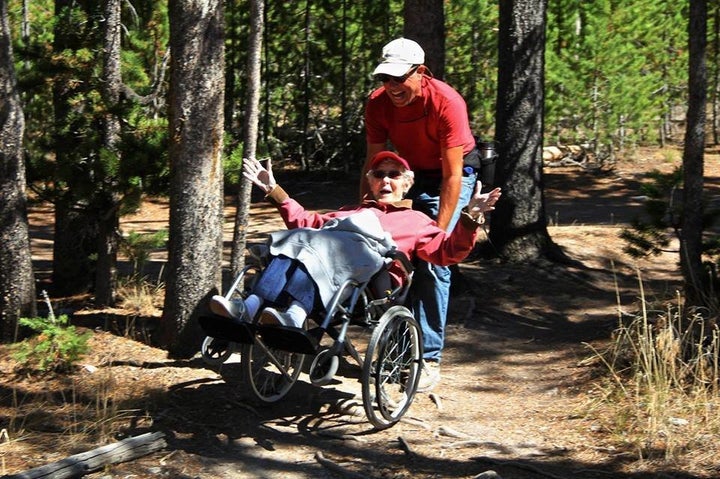 Two days after her husband died, Norma and her family were sitting in an OB-GYN office talking about her treatment options that involved surgery, radiation and chemotherapy.
When Norma's doctor asked the spunky senior how she'd like to proceed, the 5-foot-tall, 101-pound woman told him: "I'm hitting the road!"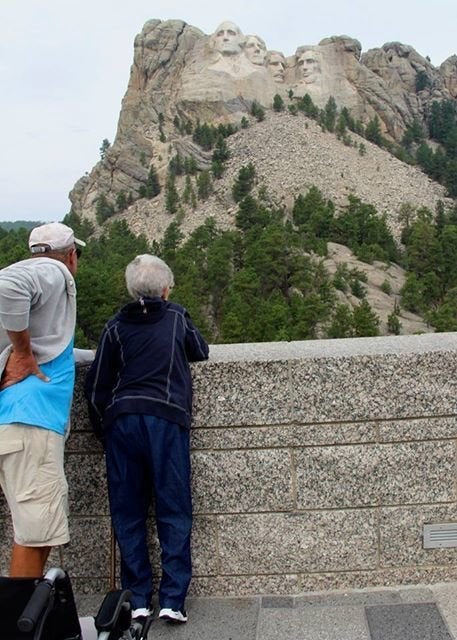 Tim and Ramie are nomadic souls who had been living in an Airstream with Ringo for years. Instead of sitting in nursing home, Norma intended to join them.
Her doctor's response was equally surprising: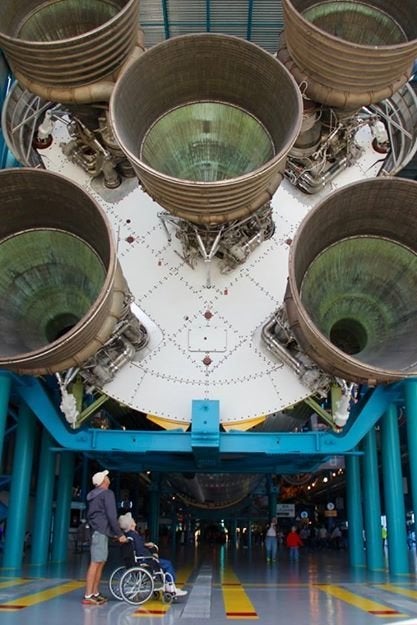 "As doctors, we see what cancer treatment looks like every day," he said. "ICU, nursing homes, awful side effects and honestly, there is no guarantee she will survive the initial surgery to remove the mass. You are doing exactly what I would want to do in this situation. Have a fantastic trip!"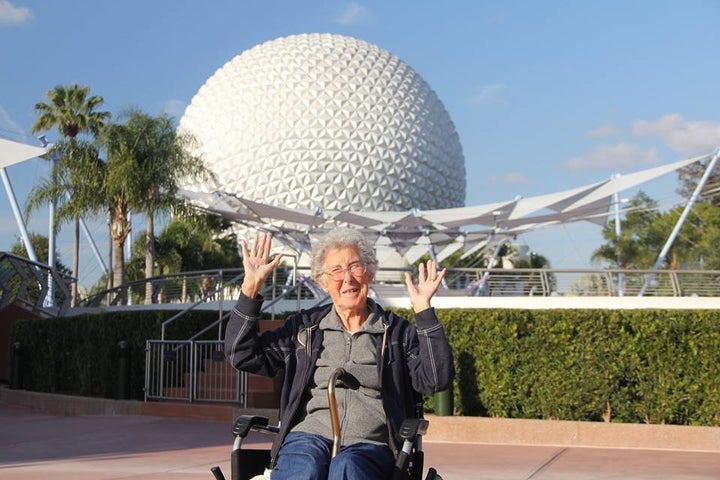 Norma's mind is still sharp, she's not in any pain and she always dreamed of traveling.
In fact, she and Leo always wanted to ride a hot air balloon together.
"Norma and Leo had been clipping ads for hot air balloon rides for many years," Ramie told HuffPost. "After Leo died we found the tiny ads tucked in here and there around the house."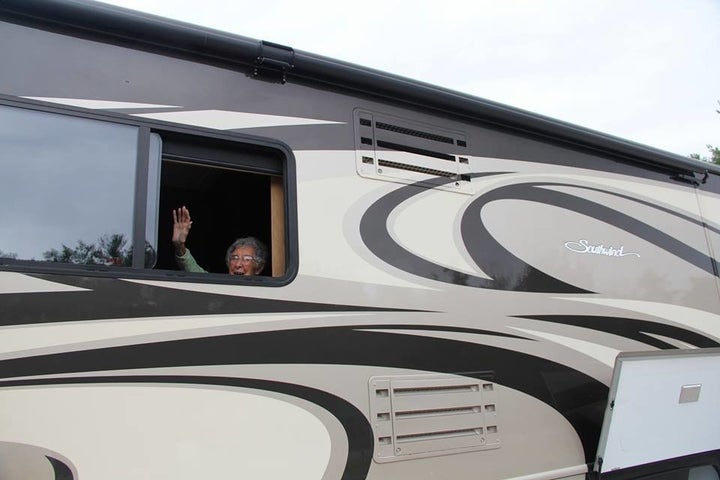 In August of 2015, after Tim and Ramie upgraded their Airstream to a larger RV, Norma, the couple and the poodle departed from Mackinaw City, Michigan, and hit the road. They headed west to experience the beauty of the Grand Canyon before it got cold. They also made a stop in Yellowstone National Park, which Norma especially loved.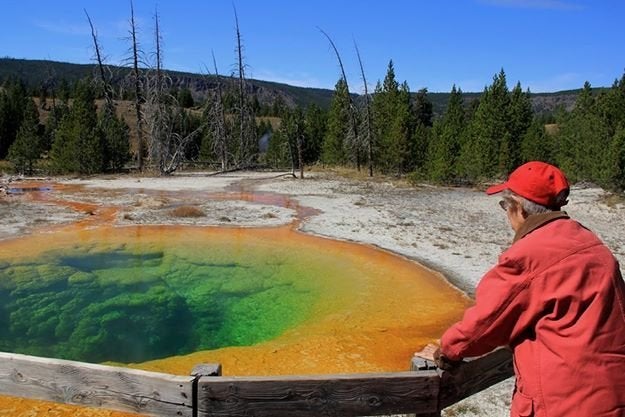 "The water and mud bubbling out of the earth?" she said. "I had never seen anything like that before."
In autumn they headed south and spent Thanksgiving in New Orleans.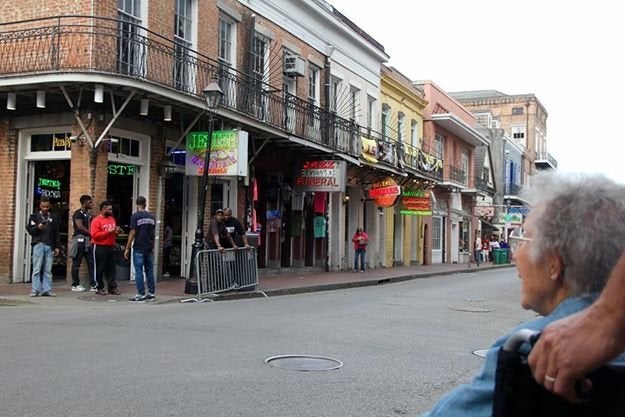 "Believe it or not, the only snow we have experienced was in Arizona in October," Ramie said.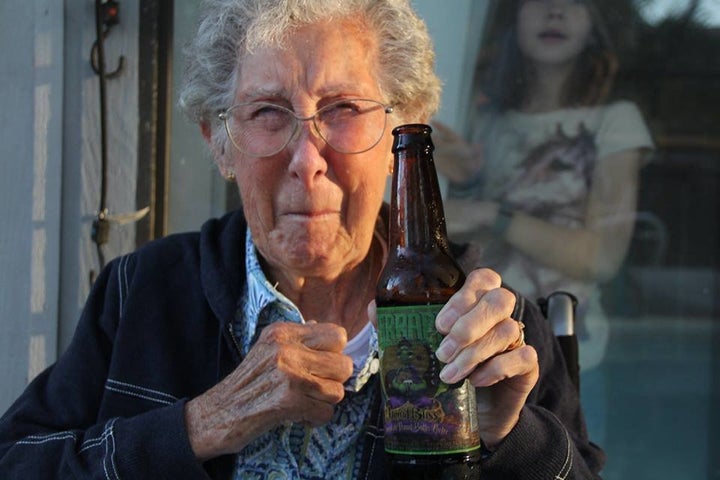 Since August they have traveled a little over 6,000 miles and have no intentions of stopping anytime soon.
"We have no idea where or when it will end," Ramie said. "We are living in the present moment."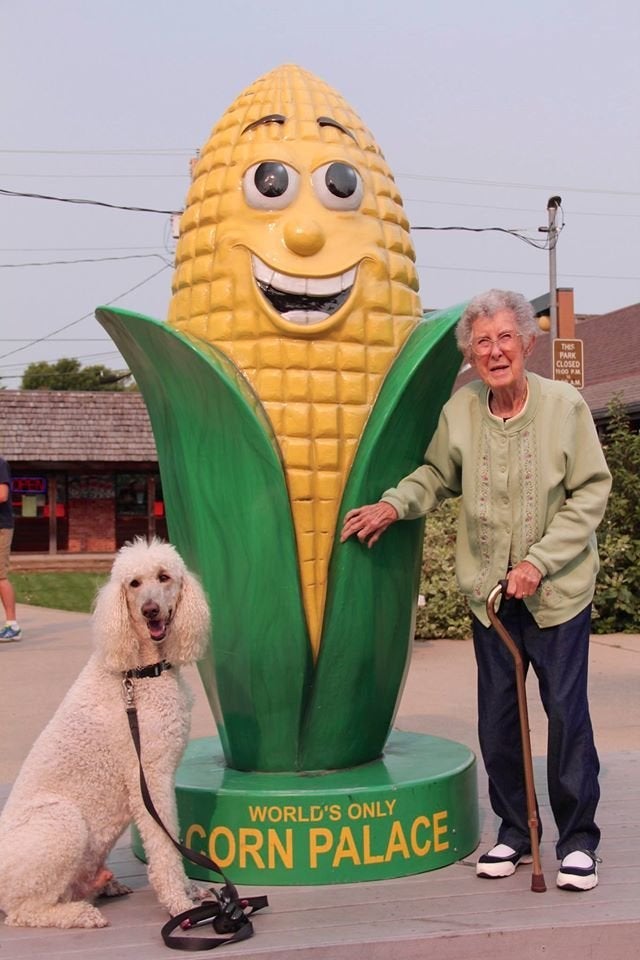 For the past few months, they have been traveling around Florida to keep warm during the winter months, hitting up sites like Disney, St. Augustine, Kennedy Space Center and an extra special stop in Orlando -- where Norma finally got to experience a hot air balloon ride.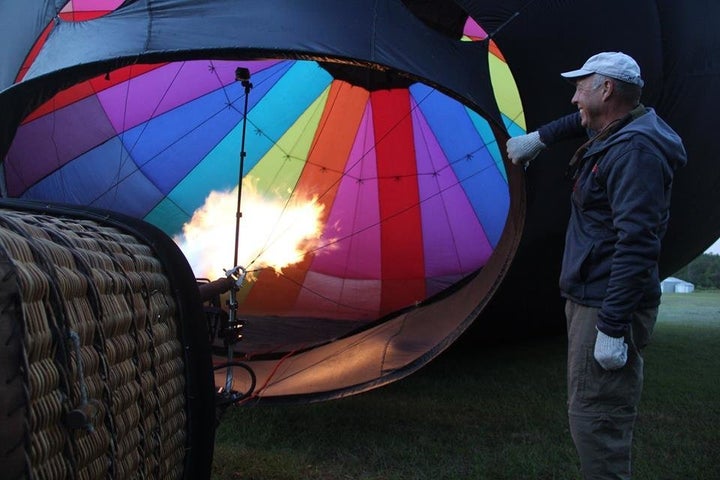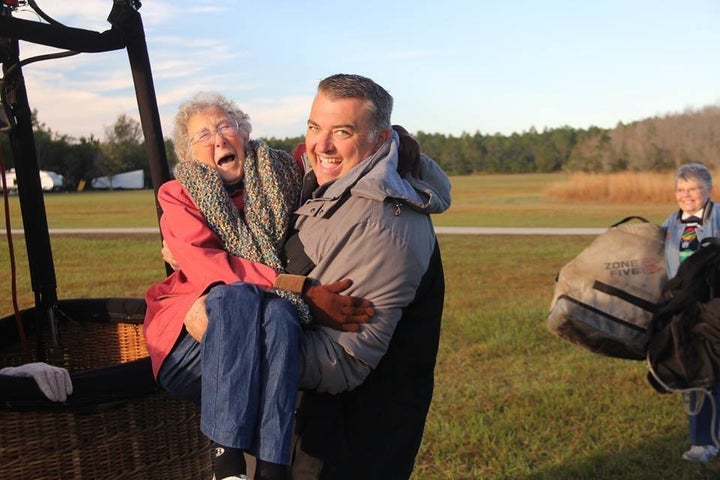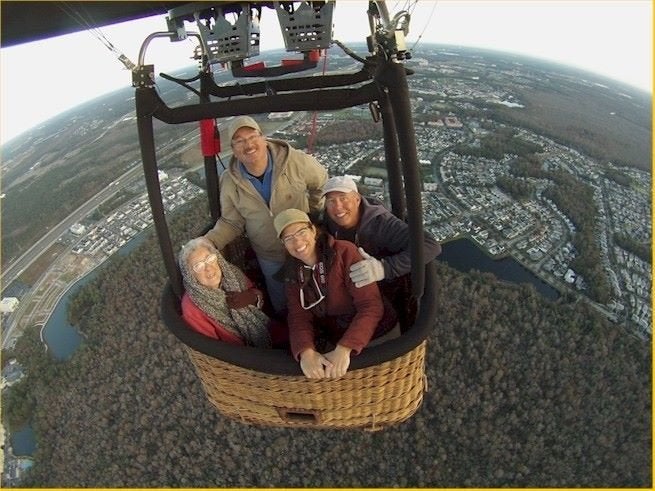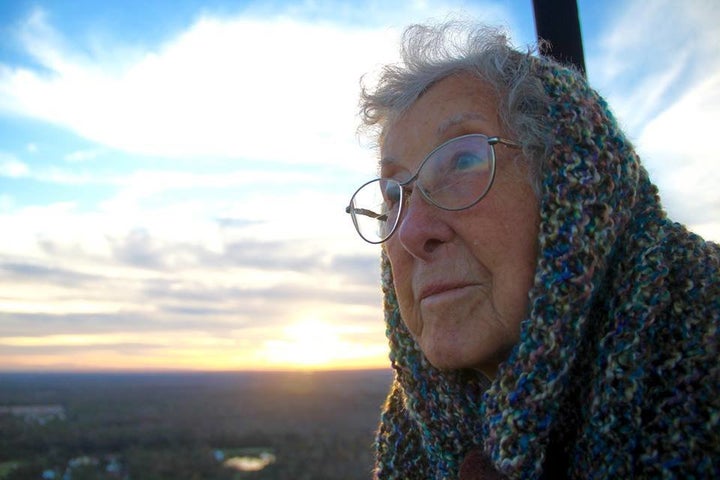 "That was our Christmas present to her," Ramie said. "It was a huge highlight for all of us. It was simply unforgettable!"
Next up they plan to head to coastal Georgia.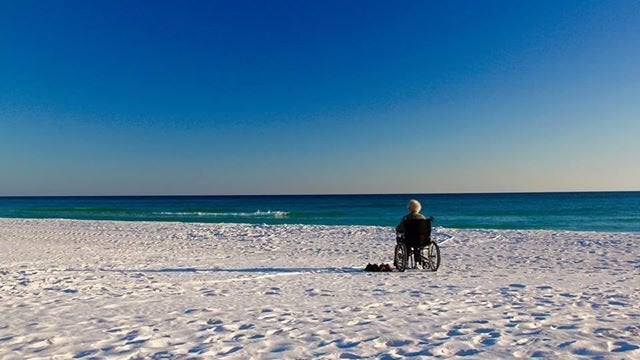 "Miss Norma would love to see the azaleas in bloom up in Charleston, South Carolina, later this spring," Ramie said.
As for Norma and her decision to take this trip rather than get medical treatment, she has no regrets.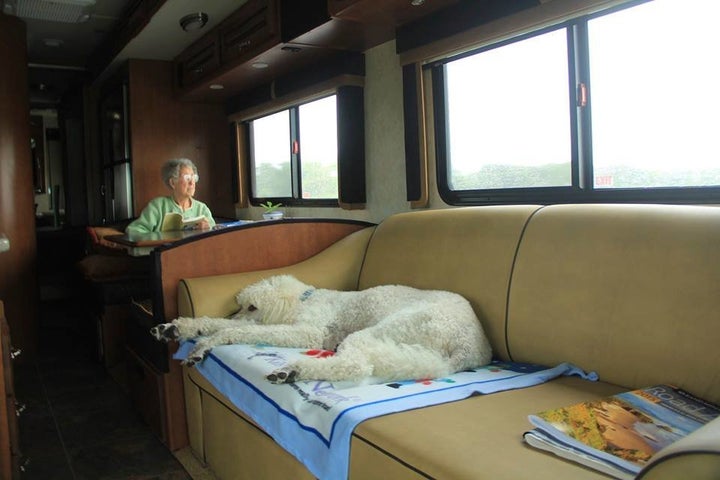 "People shouldn't be afraid to travel," she said. "No matter your age."
CORRECTION: A previous version of this article misidentified the location of the Morning Glory Pool. It is in Yellowstone National Park and not Yosemite National Park.
Before You Go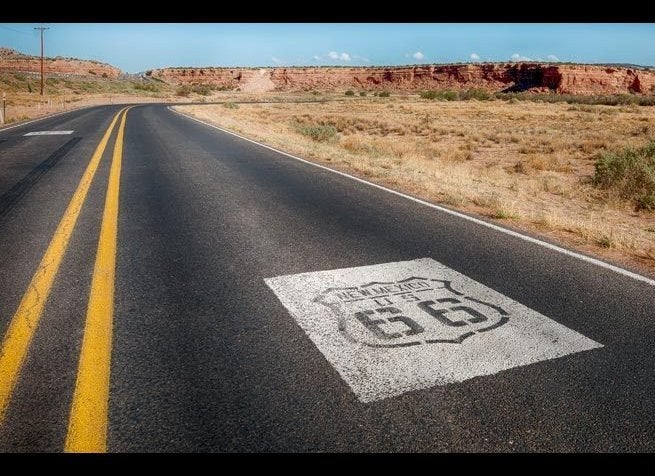 America's 10 Best Summer Road Trips for 2015
Popular in the Community