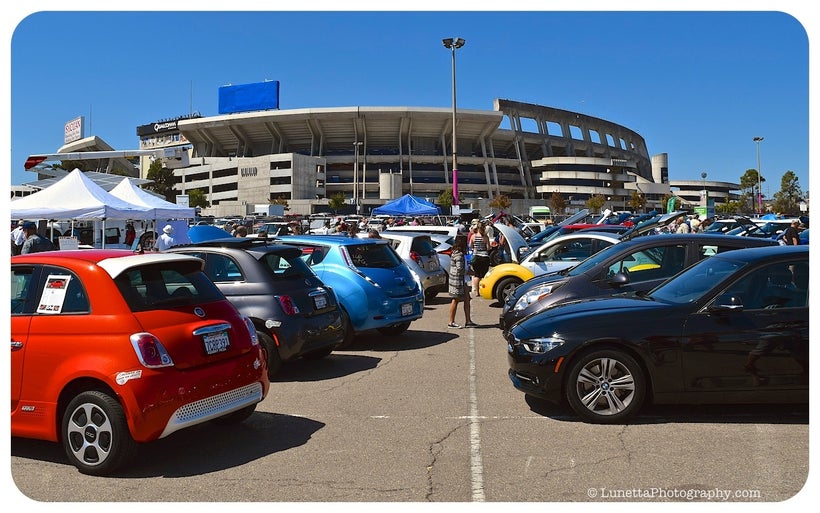 From Saturday, September 9th to Sunday, September 17th, National Drive Electric Week (NDEW) will feature upwards of 250 free events in the United States, Canada, Europe and several other international locations where attendees will have the chance to get behind the wheel of an electric vehicle (EV) and/or talk with EV owners who are passionate about their fun-to-drive clean vehicles. Given the troubling reversal of many federal environmental protections, this year, NDEW will also serve as an opportunity to educate the public about the crucial role EVs play in ensuring that America's climate goals are met while mitigating the Trump administration's disastrous environmental policies. Concerned Americans can help chip away at the economic and political clout of the oil and gas industry by supporting clean transportation and switching to fully electric or plug-in hybrid vehicles.
With an expectation of 1,800 attendees, the event in Los Angeles will feature kids' activities, food trucks, vendors, and an up-close look at the next generation of Nissan LEAF at one of its first public appearances. In some cities, like Denver and New York City, event-goers will be able to check out and learn more about electric transit buses. Mayors and other elected officials are expected to attend NDEW events in cities like Sarasota, Urbana, New Orleans and Elk River, Minnesota, whose mayor will lead a ribbon-cutting ceremony for the town's first EV charging station. These events provide an excellent opportunity for citizens and stakeholders to encourage their local and state leaders to accelerate EV adoption through smart policies and programs. With the expected appearance of more than 15 elected officials, including the governor of Vermont, at NDEW events across the country, it's clear that clean-transportation advocates are already making their voices heard.
Thanks to federal, state, and industry rebates and tax credits, decreasing prices in EV technology, and the much cheaper price of electricity versus gasoline, many EVs cost considerably less to purchase and operate than typical gasoline-powered cars. EVs also have fewer moving parts—no mufflers, catalytic converters, or oil changes— making them cheaper to maintain, as well. Not in the market for a new car? Used EVs are currently the fastest selling used cars. AAA calls used EVs "the best bang for your buck." Even after accounting for the indirect emissions associated with charging EVs, these cars are still much cleaner than conventional vehicles. As the United States and countries across the world continue to shift to renewable electricity generation, EVs will only get cleaner.
With events in more than 250 cities, chances are there's a NDEW event near you. Whether you're looking to make the switch to an EV right away or down the line, make sure to come out during National Drive Electric Week to see all the benefits EVs can bring to our environment and our wallets.
This post was coauthored by Mary Lunetta, a campaign representative for the Sierra Club's Electric Vehicles Initiative.
Calling all HuffPost superfans!
Sign up for membership to become a founding member and help shape HuffPost's next chapter
This post was published on the now-closed HuffPost Contributor platform. Contributors control their own work and posted freely to our site. If you need to flag this entry as abusive,
send us an email
.