Drones: They're not just for slaughtering people from the air and marketing gimmicks anymore.
Researcher Max Nanao has used the evolving technology to photograph a series of historic castles, buildings and monuments in the South of France. With a transmitter range of over 980 feet, the six-pound DJI Phantom photography drone requires four AA batteries in addition to its rechargeable lithium-polymer battery before taking flight for up to 15 minutes. Available on Amazon for roughly $500, the Phantom photo drone also utilizes an internal GPS system that can automatically direct the drone back to its original position if transmitter connection is lost.
Below are a few of the aerial photos Max Nanao and his Phantom drone captured in France:
Aigues-Mortes, a French commune in the Languedoc-Roussillon region of southern France
Admired for its 13th century military architecture, the small town of Aigues-Mortes, situated on the marshy plains of the Petite Camargue, is a walled, medieval commune with five towers and 10 fortified gates.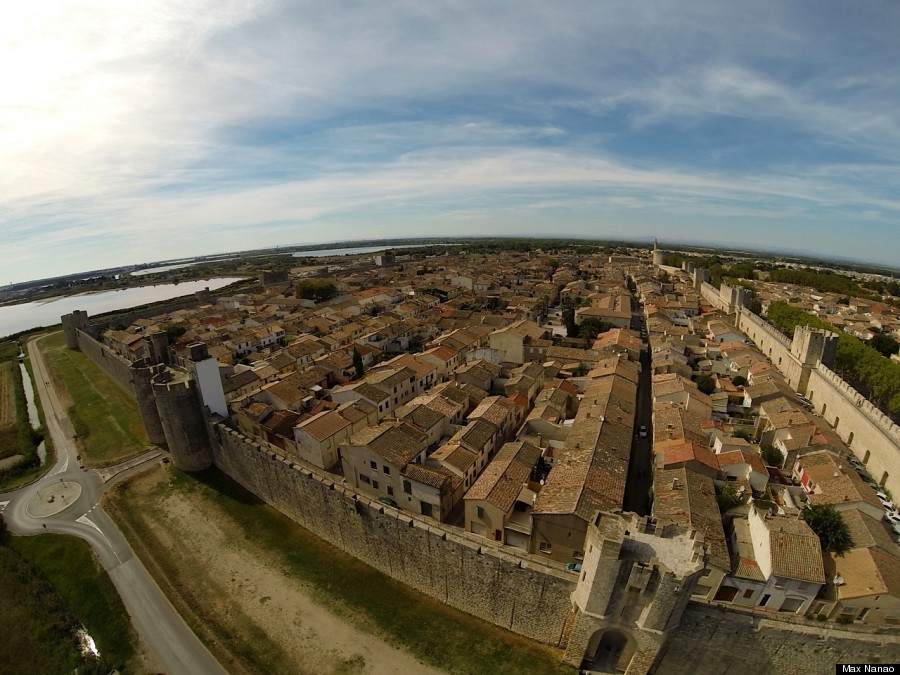 The fortified city of Carcassonne
The town of Carcassonne, originally built by Romans, features two outer walls with towers and barbicans defending the medieval city from attack. The castle itself retains its own drawbridge. Carcassonne also possesses a historic Gothic cathedral with elaborate stained glass windows.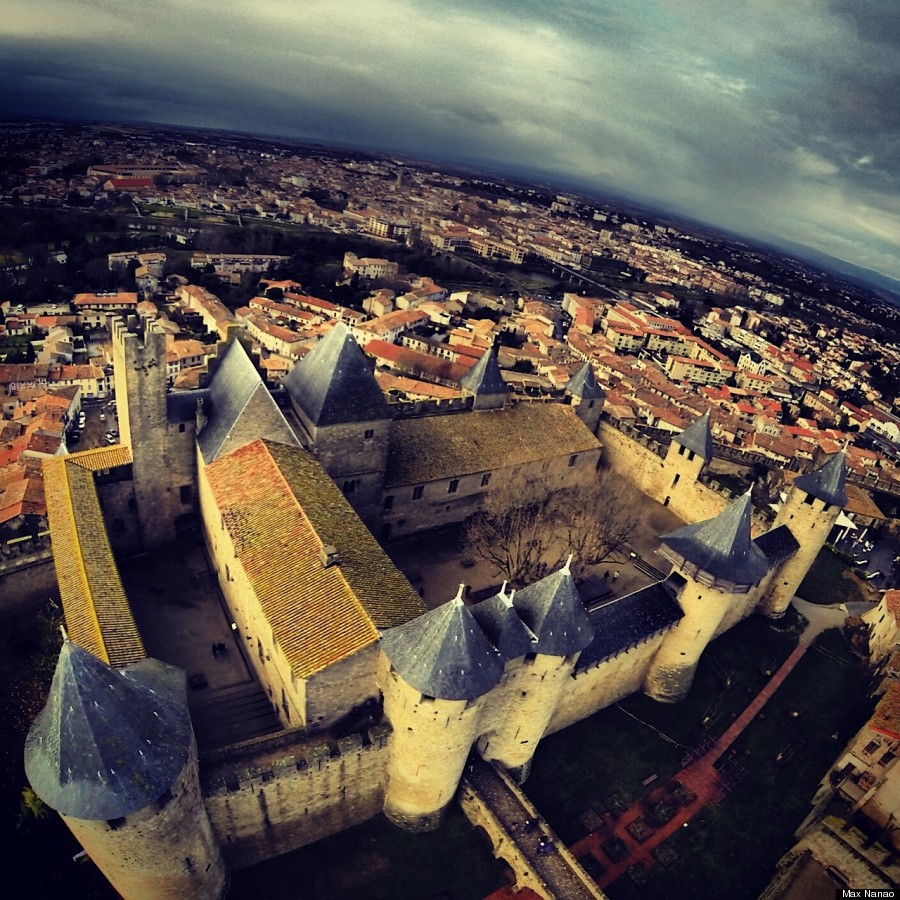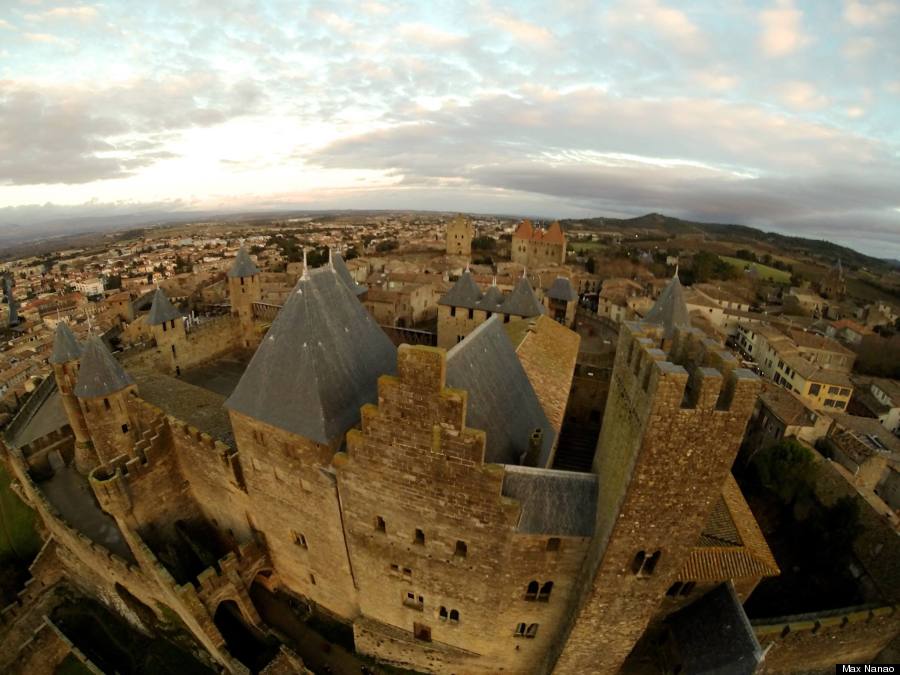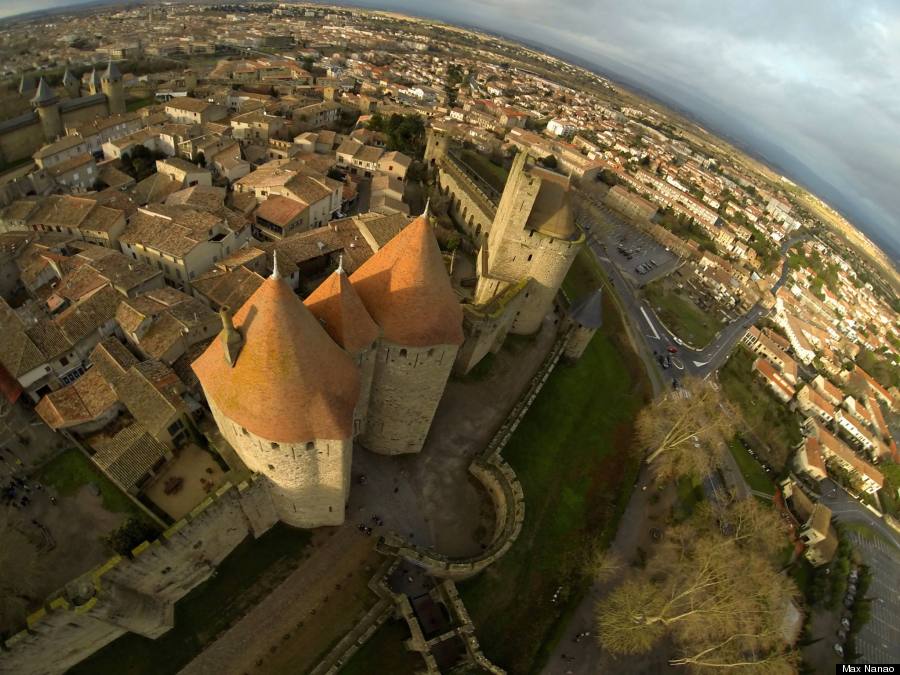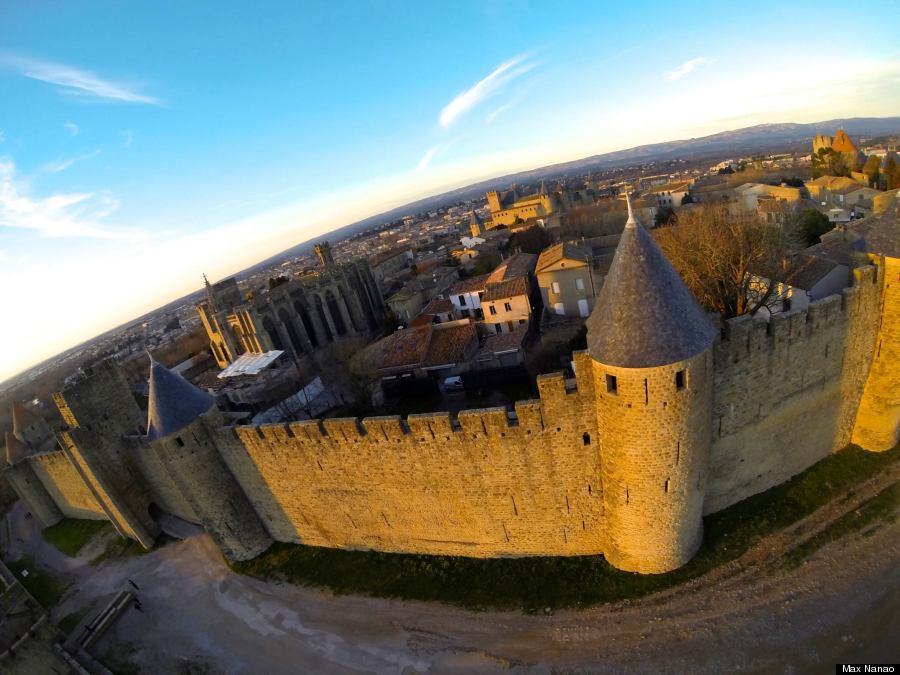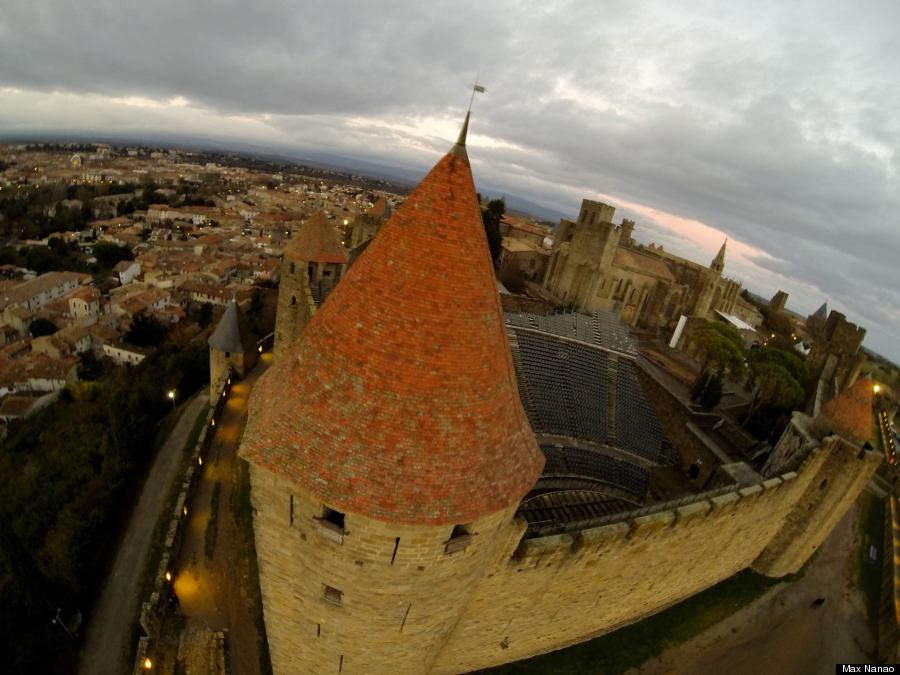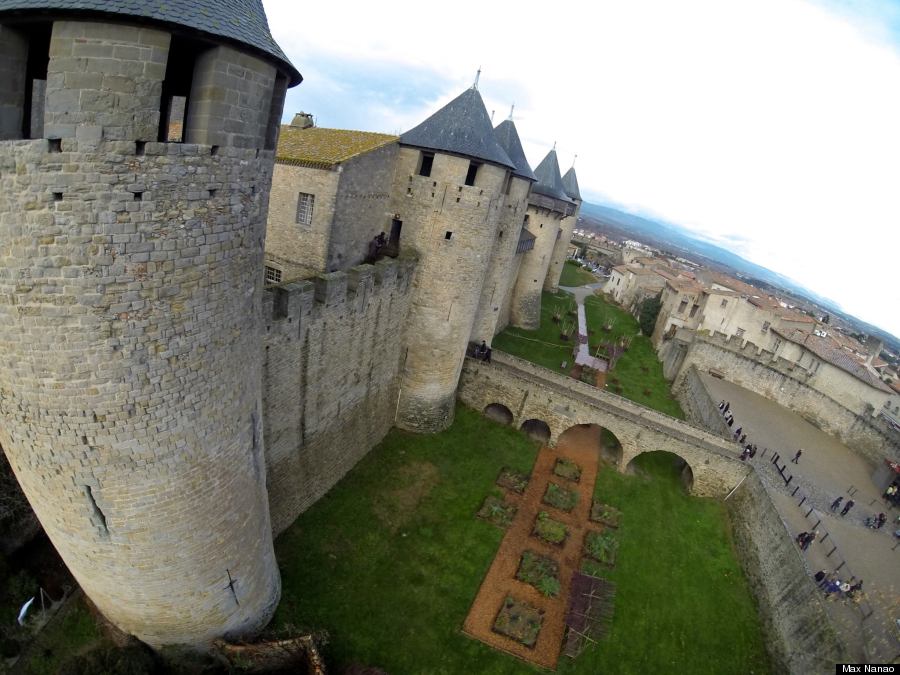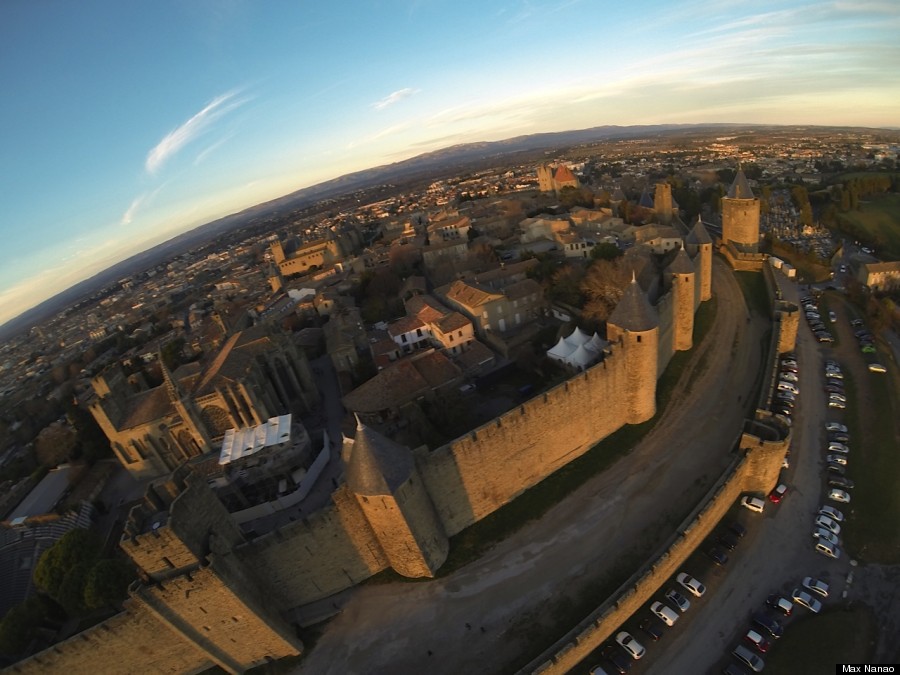 Abbaye de Reigny, a Catholic abbey in the French department of Yonne in Burgundy
The 35-acre Abbaye de Reigny is a former Cistercian monastery located on the banks of the river in the town of Yonne.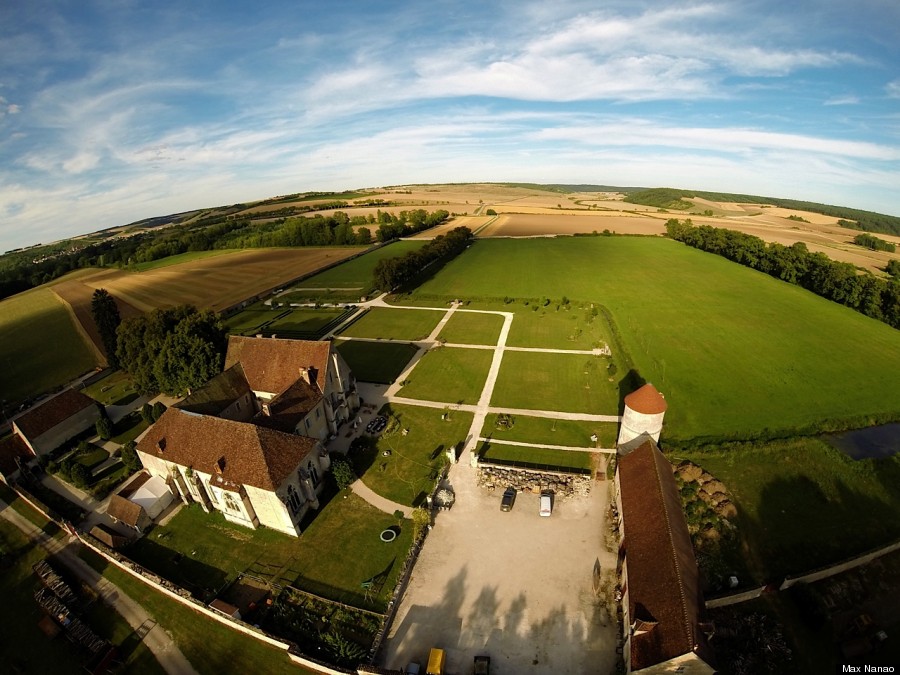 Le Néron, a summit in the Chartreuse Mountains in southeastern France
Le Néron is a 1,665-foot mountain peak near Saint-Égrève in the Rhône-Alpes region of France.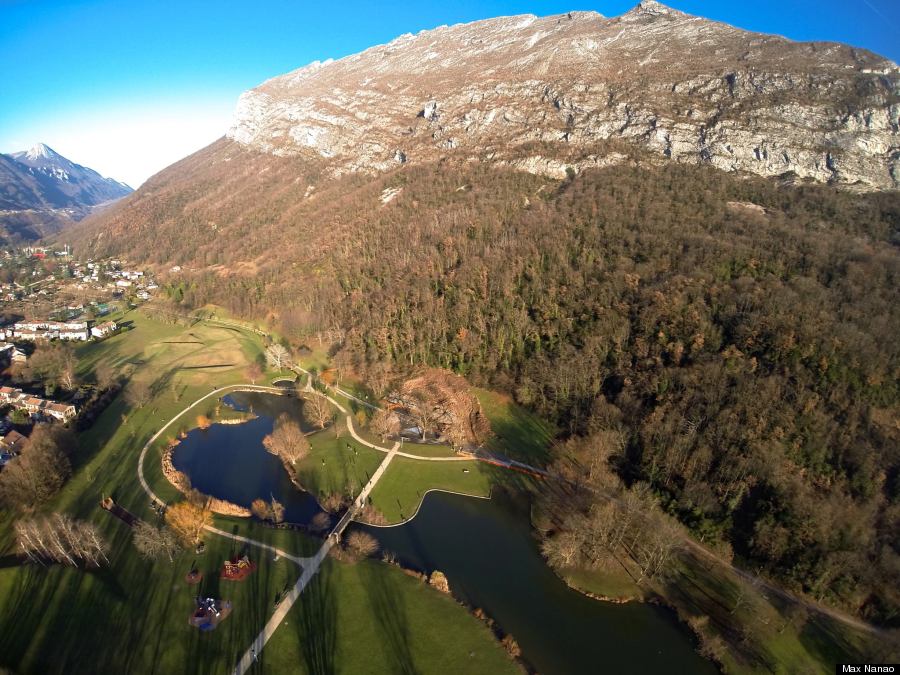 Saint-Clément aqueduct in Les Arceaux ("The Arches"), Montpellier
The 17th century aqueduct supplied water eight miles from the St Clemént spring to the water tower beneath the Promenade de Peyrou, allowing the city to feature numerous fountains. The city district beneath the aqueduct has been named Les Arceaux, or "The Arches," due to the two levels of arches supporting the water system over the remaining 2,625 feet.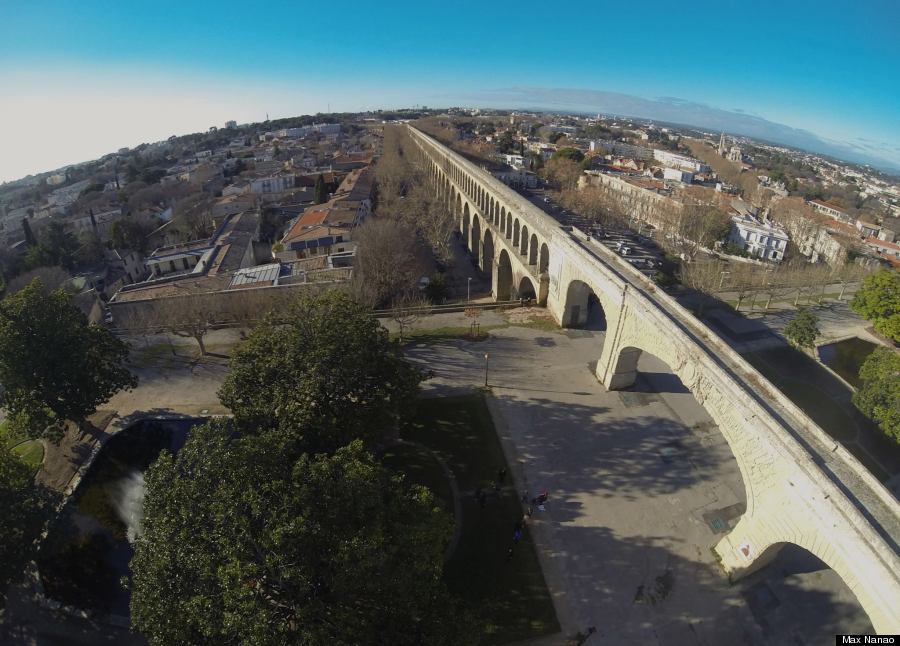 Statue of Louis XIV in Montpellier, France
The equestrian statue, located in Peyrou Park, was first erected in honor of French king Louis XIV in 1692. In 1792, the statue was melted to provide bronze for the National Guard's weaponry. Constructed by sculptors Jean-Baptiste Joseph Debay and Auguste Jean-Marie Carbonneaux, the second statue arrived in Montpellier in 1828.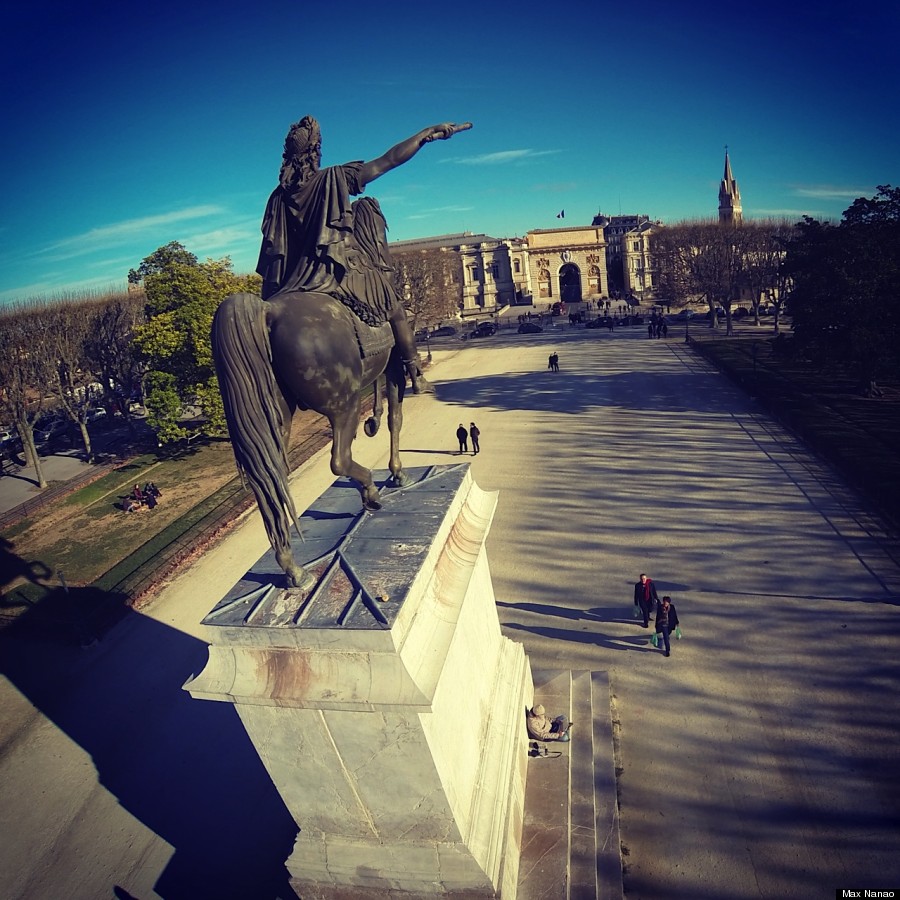 Calling all HuffPost superfans!
Sign up for membership to become a founding member and help shape HuffPost's next chapter