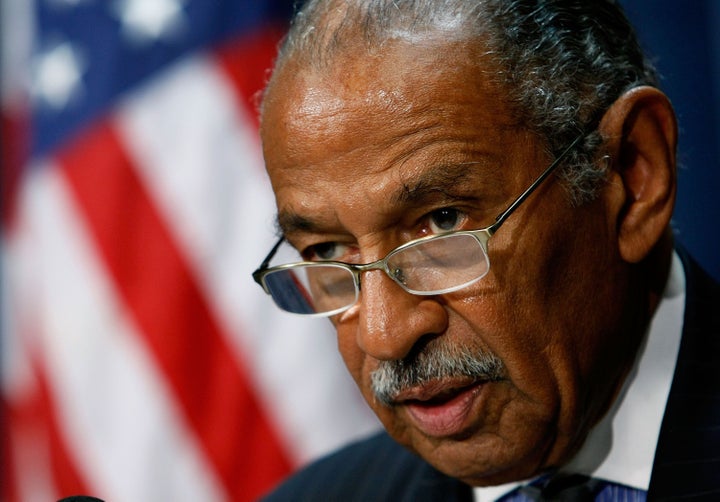 WASHINGTON -- The bipartisan leadership of the House Judiciary Committee is requesting access to the Obama administration's classified opinions that justify drone strikes on Americans, arguing that the committee's jurisdiction over civil liberties necessitates that they view the information.
"The House Judiciary Committee's jurisdiction in this area is clear: we are the congressional committee with responsibility over civil liberties, the Constitution, and criminal law enforcement, as well as oversight of the Justice Department," wrote six members of the House Judiciary Committee in a letter to the White House. The members included Chairman Bob Goodlatte (R-Va.), Ranking Member John Conyers (D-Mich.), and Reps. James Sensenbrenner, Jr. (R-Wis.), Bobby Scott (D-Va.), Trent Franks (R-Ariz.) and Jerrold Nadler (D-N.Y.).
This week, President Barack Obama authorized the Justice Department to share legal opinions with the House and Senate Intelligence Committees. The announcement seemed to be in reference to a Justice Department Office of Legal Counsel memo from 2010 that justified the 2011 CIA drone strike on American-born cleric Anwar al-Awlaki, who joined al Qaeda in Yemen.
Members of Congress have long asked to see this document. Obama's decision this week came after NBC News received a leaked Justice Department white paper regarding targeted killings, resulting in increased calls for more transparency from lawmakers and the public.
"Congress is perfectly equipped to confidently handle sensitive information," wrote the Judiciary Committee members on Friday, "and we are willing to discuss whatever safeguards you believe necessary to protect the information. We are disappointed that three prior requests to review these memoranda by members of the Committee have gone unanswered."
Also on Friday, the Senate Judiciary Committee's top Republican and Democrat demanded to see the targeted killing documents.
The White House did not return a request for comment.
Although the Senate Intelligence Committee were allowed to view the administration's legal opinions on these targeted killings, the committee's staff members were not, as Chair Dianne Feinstein (D-Calif.) revealed on Thursday.
"Our staff were banned from seeing it this morning," Feinstein told John Brennan at a hearing on his confirmation as CIA director. "We have lawyers and very good staff. This is upsetting to a number of members. We depend on our staff because you can't take material home. You can't take notes with you, so the staff becomes very important."
Calling all HuffPost superfans!
Sign up for membership to become a founding member and help shape HuffPost's next chapter
BEFORE YOU GO
PHOTO GALLERY
Protests Against Drones