WASHINGTON -- The Air Force is exploring ways to make being a drone pilot a more desirable occupation, as it faces operators who feel overstressed and underappreciated.
Air Force Secretary Deborah Lee James briefed reporters on the situation Thursday at the Pentagon, saying these pilots are under "significant stress from what is an unrelenting pace of operations."
"Now, these pilots, just to give you a little color on this, fly six days in a row," she said. "They are working 13, 14 hour days on average. And to give you a contrast, an average pilot in one of our manned Air Force aircraft flies between 200 and 300 hours per year."
Many drone operators are also nearing the end of their active-duty service requirements, meaning that Air Force officials will have to fill the gaps with new service members.
James announced several measures to address the shortfall that included bringing more National Guard and Reserve pilots onto active duty, seeking volunteers to deploy as drone pilots, and working to increase pay and bonuses.
"As our experienced operators reach the end of their initial active-duty service commitment, we will increase the monthly incentive pay from $650 a month to $1,500 for those [remotely piloted aircraft] pilots while we also explore more permanent incentive plans, which will be a little bit more down the road," said James.
Drone pilots, who have derisively been referred to as airmen who "play on video game consoles," have been fighting for legitimacy and respect from the public, after facing harsh publicity over the toll drone strikes have taken on civilians around the world.
A 2014 Government Accountability Office report found that drone operators feel stressed and overworked as they face uncertainty in their careers, long hours, negative public perception and a prohibition on talking about what they do, which is often classified. Airmen themselves have described a "mix of boredom, loneliness and stress" in the job.
"The Air Force may face challenges recruiting officers to serve as RPA pilots because of a negative perception that some in the Air Force associate with flying RPAs," wrote the GAO. "Headquarters Air Force officials, RPA pilots in some of our focus groups, and one unit commander stated that some in the Air Force view flying RPAs negatively, resulting in a stigma. According to these officials one reason some view flying an RPA negatively is because flying an RPA does not require pilots to operate an aircraft while on board an aircraft in-flight."
A year earlier, there was an outcry after the Pentagon's announcement that it would create a new medal to honor drone pilots and cyberwarriors. After pushback from veterans organizations and members of Congress, who were upset that it would outrank some battlefield medals like the Purple Heart, Defense Secretary Chuck Hagel canceled its creation.
According to Foreign Policy, the military needs about 30 people to operate every Predator or Reaper drone flying over Syria and Iraq, with another 80 or so people required to then analyze the video the drones send back. Stars and Stripes noted there are currently 988 active-duty pilots for Predator and Reaper drones, although more than 1,200 are needed.
Want more updates from Amanda? Sign up for her newsletter, Piping Hot Truth.
Before You Go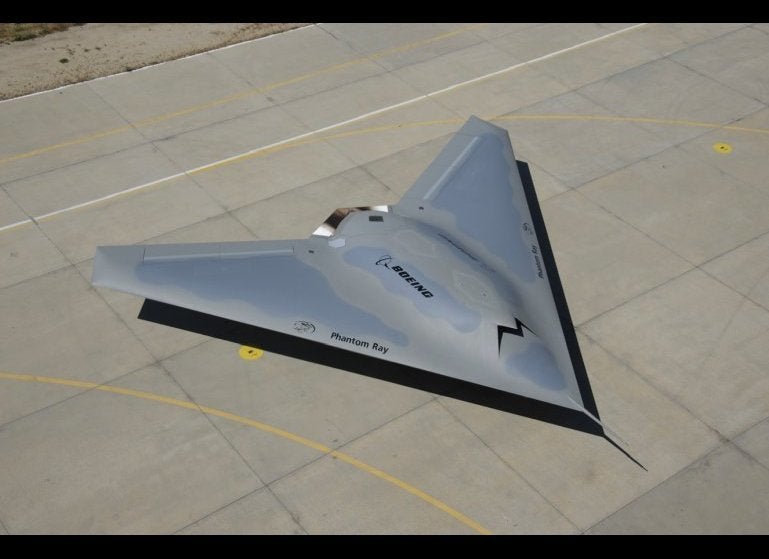 Drones: The Future Of Flight
Popular in the Community