Jalal Manzar Khail was at home on March 17, 2011 as dozens of men from two bickering tribal groups met a couple miles away to settle a dispute.
All day long, American drones loomed in the sky above. "It's very normal," Khail said, speaking in Urdu through a translator with the United Kingdom legal charity Reprieve. "You see them during the day, you see them during the night -- they're always hovering."
In Waziristan, the restive region of Pakistan where Khail lives, such drones have become commonplace over the past several years, always holding the possibility of near-instant death. Increasingly, Central Intelligence Agency drones have killed men without knowing their names, simply because from the perspective of a Predator drone's video feed they look and act like members of the Taliban or al Qaeda or some other group considered associated with them.
Such so-called "signature strikes" are one of the most controversial practices in the drone war. When first elected, President Barack Obama was highly skeptical of such attacks, begun under former President George W. Bush in 2008. With time in the Oval Office and advice from military leaders, however, Obama came to accept their use as a vital part of the fight against terrorism.
Those signature strikes and their anonymous victims fall under Obama's definition of targeted killings. Unnamed U.S. officials have told The New York Times the signature strikes will continue in Pakistan. In a major national security speech in May, Obama acknowledged that drones sometimes make mistakes, but said their work must carry on.
"The conflict with al Qaeda, like all armed conflict, invites tragedy," he said. "But by narrowly targeting our action against those who want to kill us, and not the people they hide among, we are choosing the course of action least likely to result in the loss of innocent life."
On that day in March some two years before, a signature strike was apparently used against Khail's friends and family.
The men who met in the town of Datta Khel told the local military commander about their jirga, or assembly of tribal elders. But the message apparently did not get to the Americans, or if it did, it was ignored.
Two Hellfire missiles shot to the ground and exploded. As Khail looked up to the sky, he remembered, he saw two more streak down. His walkie talkie crackling with a cry for help, he raced to the site.
When Khail arrived at the location of the assembly, it was filled with the dying, who were rushed to hospitals, and the dead. For them, Khail had to perform a more macabre task.
"Putting body parts in different boxes," he said. "(Using) boxes as coffins."
The president said in his May speech that "before any strike is taken, there must be near-certainty that no civilians will be killed or injured -- the highest standard we can set." Still, he added, "There is a wide gap between U.S. assessments of such casualties, and non-governmental reports."
That includes the strike at Datta Khel. The nonprofit United Kingdom-based Bureau of Investigative Journalism, which tracks drone deaths based on published news accounts, estimates that between 26 and 42 people were killed.
Some accounts of the wounded and killed included several Taliban members who were present as mediators because of their hold on the surrounding area. But they seem to have been a minority, four out of the 42 killed in total, according to an Associated Press investigation.
In rare public statements, Pakistan's president, prime minister and army chief all spoke out to condemn the attack, as the Bureau of Investigative Journalism documented.
United States officials, meanwhile, had a completely different account of the meeting. Speaking under conditions of anonymity, one told The New York Times in August 2011 that "a large group of heavily armed men, some of whom were clearly connected to Al Qaeda and all of whom acted in a manner consistent with A.Q.-linked militants, were killed."
"A manner consistent with A.Q.-linked militants" is the most revealing phrase: the attack was a signature strike. As it later emerged, the U.S. Ambassador to Pakistan Cameron Munter had tried to stop the attack, only to be outmaneuvered by the CIA in internal administration debates. Two years later, The New York Times reported in April, many officials within the government now believe the strike was "botched."
Today, Obama shows signs of relying less on signature strikes. The overall number of drone attacks is down in Pakistan, and in his recent speech the president indicated that the U.S. will rely on them less and less.
Filmmaker Robert Greenwald, who is making a documentary about the drone war in Pakistan, told HuffPost the impact of the strikes will linger on, no matter what happens next. His Brave New Foundation and a coalition of progressive groups are partnering with MoveOn.org to petition Congress to end signature strikes.
"When I was in Pakistan, the fury and rage of people about the CIA, about the killing of large numbers of tribal leaders, was profoundly troubling," Greenwald wrote in an email. "Imagine a town hall in the United States bombed, and all the councilmen/women of a city wiped out."
Khail does not have to imagine. Among the men killed at Datta Khel were four of his cousins: Muzammal Khan, Sher Hayat Khan, Nek Bahadur Khan, and Belal Khan.
The drone strikes may be less frequent in Pakistan, but Khail's 6-year-old son still fears them. On one recent night, he remembers, three or four drones were hovering over his home. He took his terrified son outside of the house because he thought it was a target. The son was saying, he recounted, "We cannot go home. We have to spend the night in the tree."
In his speech, Obama acknowledged that "(a)ny U.S. military action in foreign lands risks creating more enemies, and impacts public opinion overseas." But he said strong oversight, and a high threshold for taking action, should allay concerns about drone strikes.
Khail has heard of the speech, and his concerns are not allayed.
"I do not trust him, I don't trust a single word from him," he said. "Osama bin Laden has been killed, so what does he want more?"
"Convey my message to Americans," he said. "The CIA and America have to stop ... they're just creating more enemies and this will last for hundreds of years."
Support HuffPost
The Stakes Have Never Been Higher
Before You Go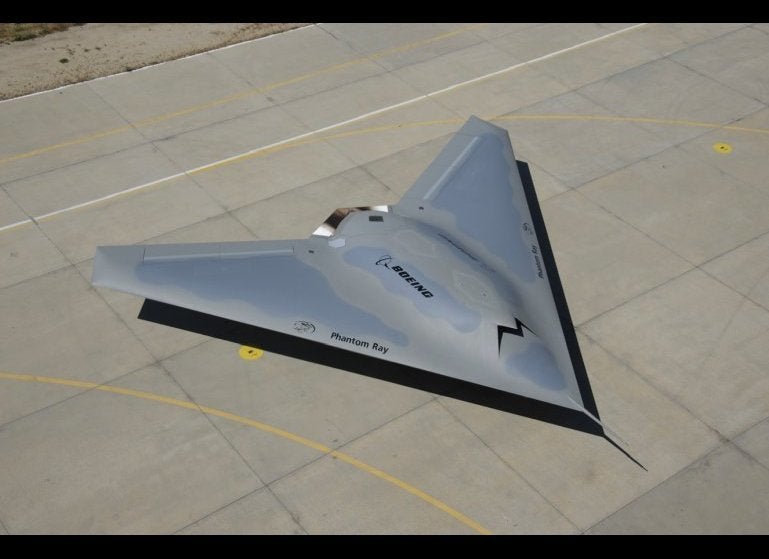 Drones: The Future Of Flight
Popular in the Community