On your wedding day, it can feel as though you and your spouse are the only two people in the world.
Wedding photographer Helene Havard has mastered the art of turning that feeling into a picture-perfect reality.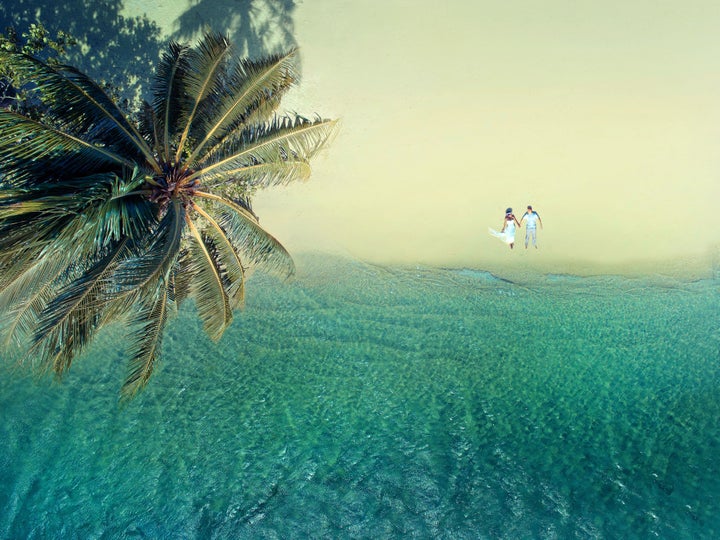 The Tahiti-based photographer uses a drone to capture couples on and around their wedding days with the breathtaking landscape of French Polynesia surrounding them.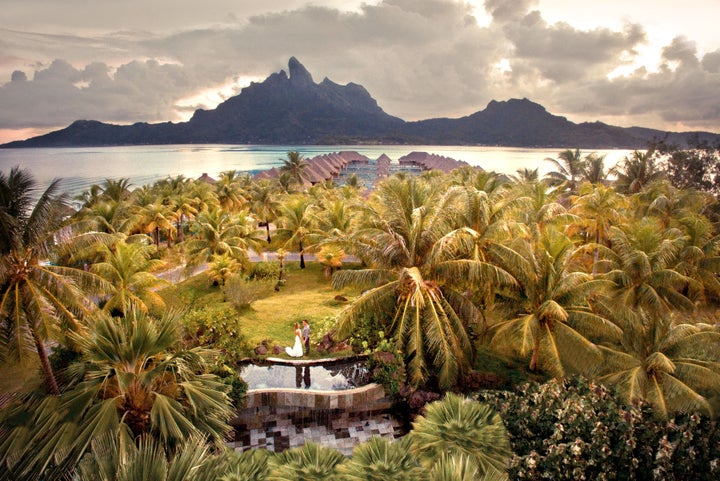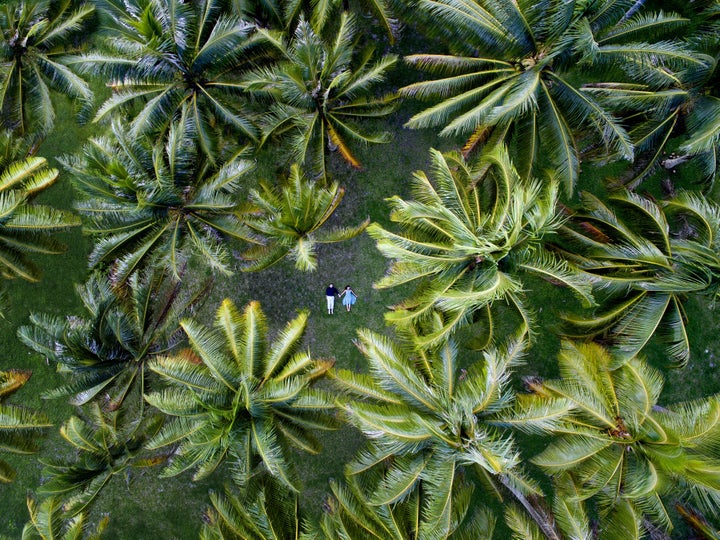 Havard told The Huffington Post she loves natural, wide space. So shooting couples in this landscape "incorporates my couples in what I like the most," she said.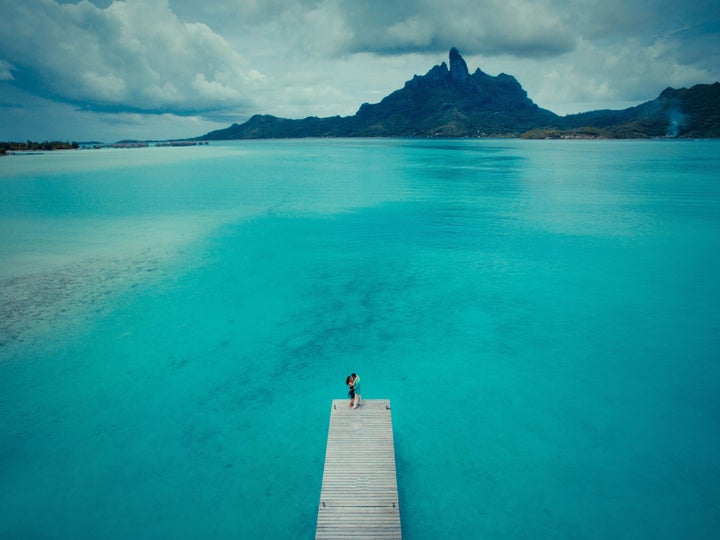 In order to get the breathtaking shots, Havard directs the couple into the pose she wants and then sends up a DJI phantom 3 drone to take the pics. Juxtaposing the pair against the vast, picturesque landscape gives the illusion that no one else exists in that moment.
"I like them to feel as if they were alone in the world for this very special day," she said.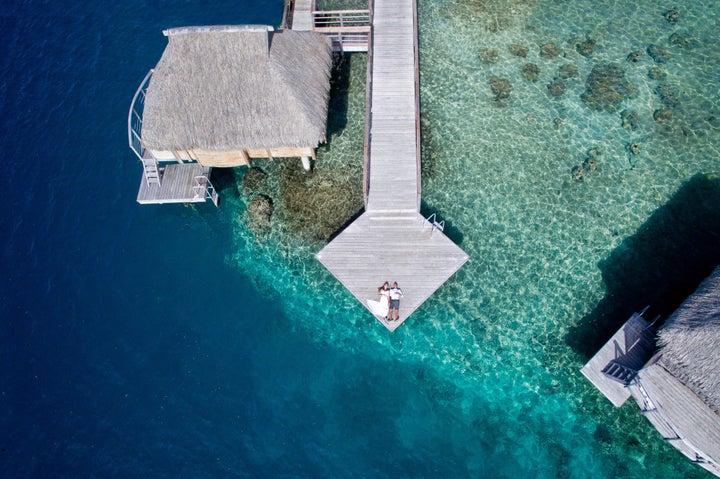 And it's not just the couple that gets the aerial treatment. Bridal parties are also photographed by drone against the remarkable backdrop.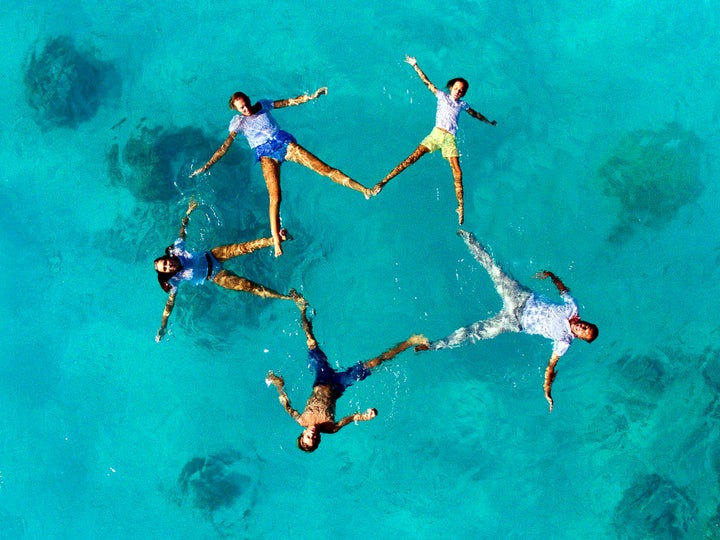 Havard works with videographer Flying World Pictures to capture drone video of the weddings she shoots as well. Check that out below:
Related
Before You Go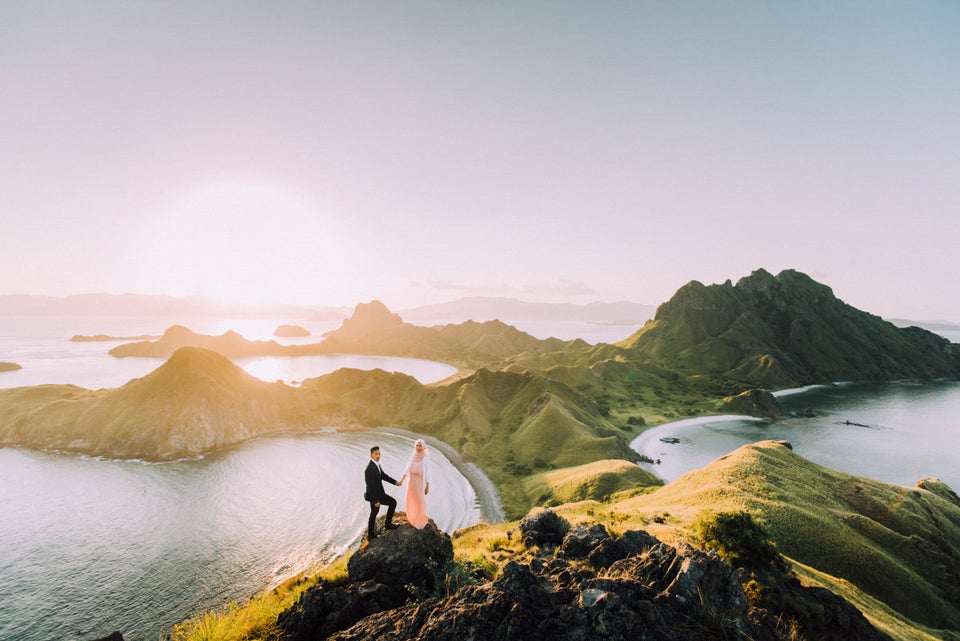 Best Destination Wedding Photos of 2015