 Sen. Dianne Feinstein (D-Calif.) revealed Thursday that the government refused to allow staffers with the Senate Select Committee on Intelligence to view the memo that lays out the legal rationale for the government's targeted killing program.
"Our staff were banned from seeing it this morning," Feinstein told John Brennan at a hearing on his confirmation as CIA director. "We have lawyers and very good staff. This is upsetting to a number of members. We depend on our staff because you can't take material home. You can't take notes with you, so the staff becomes very important."
President Barack Obama ordered the Justice Department's Office of Legal Counsel to provide the secret memorandum that laid out the legal basis for the government's drone programs to members of Congress on Wednesday night. It was shown to select members of Congress on Thursday morning. Feinstein asked Brennan why members of their staff couldn't see the memo.
"The reason for providing information just to key members at times is to ensure that it is kept in a limited basis," Brennan said. "It is rather exceptional, as I think you know, that the Office of Legal Counsel opinion, or advice, would be shared with you. I think this was determined because of the rather exceptional nature of the issue and in a genuine effort to try to reach the committee's requirements."
Sen. Ron Wyden (D-Ore.), who has pushed the administration to release the OLC memo, said it was a "double standard" for the administration to have lawyers and experts be able to advise the executive branch but prevent members of Congress from receiving expert counsel on the same issues.
Wyden has pressed the administration on this issue before. In negotiations over the Trans-Pacific Partnership last year, the Office of the U.S. Trade Representative decided to keep the negotiation documents secret, allowing only a handful of lawmakers to view them. When Wyden objected, the administration agreed to show the documents to additional members but not their staff.

Before You Go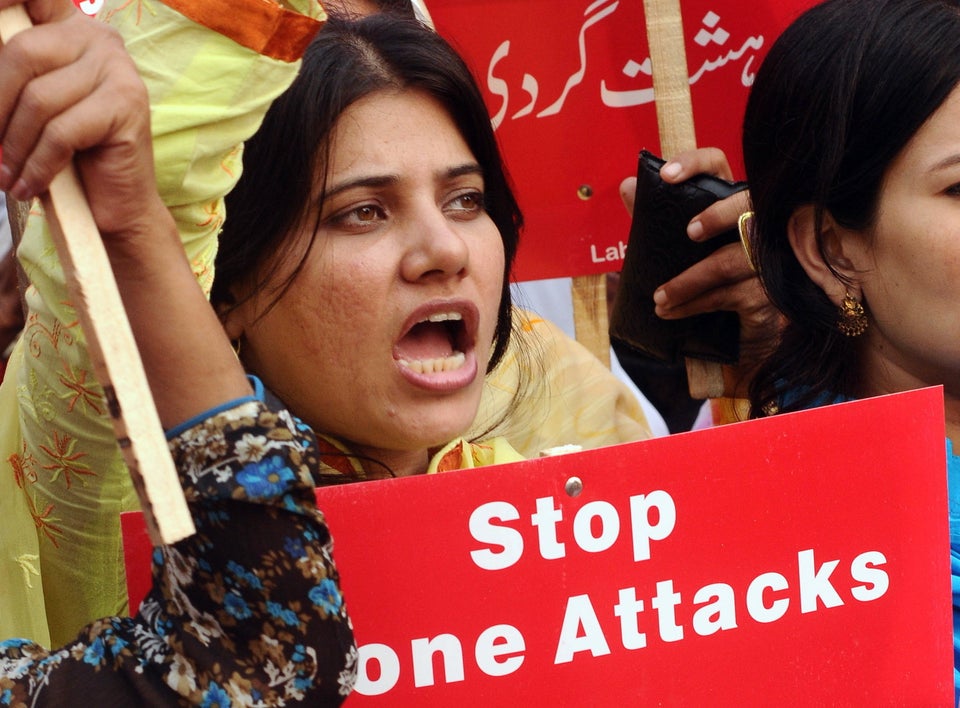 Protests Against Drones
Popular in the Community