WASHINGTON -- President Barack Obama rebuffed senators from his own party Tuesday when they sought greater transparency on drone strikes, arguing that the executive branch has the right to keep such information secret from lawmakers, sources said.
The assertion by Obama, more typical of his recent predecessors in the White House who wanted to withhold information, came in response to questions from Sens. Jay Rockefeller (D-W.Va.) and Pat Leahy (D-Vt.). Both lawmakers are deeply disturbed that the White House has maintained stringent restrictions on information about the nation's war on terror, and has refused to share with Leahy memos from the Office of Legal Counsel justifying the targeted killings of Americans with drones.
Sources familiar with Obama's meeting with the senators -- who spoke on condition of anonymity because the meeting was private -- said the discussion was calm, although Rockefeller seemed especially dissatisfied with the stance of Obama and the White House. And Obama did not concede.
"It was a reasonable conversation. [Obama] basically said it was privileged information and that the president is entitled to confidential discussions with his advisers," said one source.
"The basic deal is that the Office of Legal Counsel memos are confidential advice to [the president], and he did say that," said another.
While the conversation appears to have been mostly civil, it is a remarkable development in a dispute that was dramatically highlighted last week when Sen. Rand Paul (R-Ky.) staged a 13-hour filibuster in a bid to get the administration to declare that it would not use a drone to strike an American inside the United States. Attorney General Eric Holder eventually said it would not, as long as the American was not engaged in combat against the United States.
Another source said it's not the first time a Democrat has pressed the president on the drone strikes, suggesting the concern is also becoming more persistent. A senator also asked about the drone strikes at the Democrats' retreat in February -- a setting where discussions are generally focused on party strategy and unity.
While Rockefeller's office declined to discuss the private meeting, his spokeswoman pointed to the senator's questioning of the administration's Director of National Intelligence James Clapper, also on Tuesday. Rockefeller, who has seen at least some of the kill memos -- but only after the Senate Intelligence Committee threatened to spike the nomination of CIA Director John Brennan -- complained that the administration's refusal to share data was a "threat" to a functioning relationship with the Senate.
Clapper responded with a phrase that apparently echoed Obama's words in the private meeting, but also raised the stakes.
"When there are documents that are elsewhere in the executive branch -- OLC opinions just to name one example -- or when we are attempting to abide by a long-standing practice, which has been practiced by both Republican and Democratic administrations, of executive privilege, I think that's where we begin to have problems," he said.
Executive privilege is legally invoked only when Congress has subpoenaed the president, and the White House has refused all of Congress' efforts to make it comply. A White House aide insisted that Clapper was only using the phrase in a historic context, not suggesting at all that the battle over drone transparency was headed there. The aide also insisted that although Obama maintained to his colleagues in the Senate that he had a right to hold back such information, the president was in no way edging toward asserting executive privilege. The aide also downplayed the significance of the standoff, suggesting it was just a typical disagreement between the branches that would be worked out.
There was no sign Wednesday, however, that any agreement was anywhere in sight after the private caucus meeting, and Leahy has not withdrawn his subpoena threat.
Civil liberties advocates said the subject was significantly weightier than run-of-mill partisan squabbles, such as debates over Solyndra, or even the largely partisan Fast and Furious gun-running scandal, which resulted in the only time Obama has asserted executive privilege.
"It's as serious as it gets," said Raha Wala, a lawyer with the group Human Rights First. "The president promised more transparency on this in his State of the Union address and we're waiting. A stand-off with Congress on congressional oversight would be a big step backwards."
Wala believed there were no grounds for the White House to assert privilege, anyway, even in the unlikely event of a Democratic Senate pushing a Democratic president into a high-stakes legal showdown.
"What we're talking about is essentially the official legal and policy position of the government on when it thinks it can kill people suspected of terrorism," Wala said. "This shouldn't be the subject of an executive privilege claim. We're not talking about pre-decisional advice or interagency deliberations."
UPDATE: Obama was apparently sensitive to charges that he was dismissing Congress' oversight task in a fashion reminiscent of the previous White House, of which Obama was a critic when he was in the Senate.
According to a report by Politico, Obama told senators, "This is not Dick Cheney we're talking about here," referring to the former vice president who was infamously secretive and hostile to Congress.
Michael McAuliff covers Congress and politics for The Huffington Post. Talk to him on Facebook.
Before You Go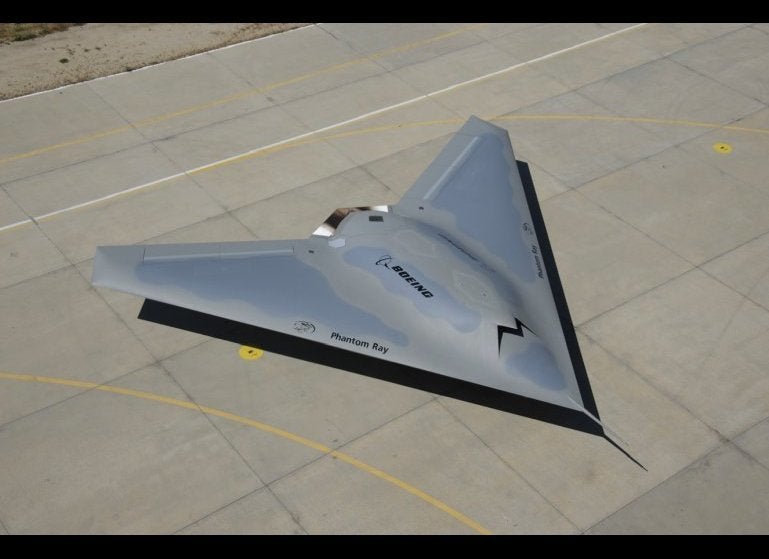 Drones: The Future Of Flight
Popular in the Community